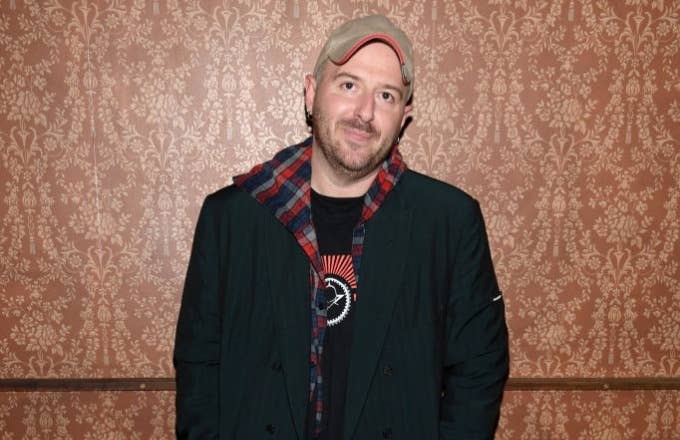 After years spent "writing the codes of the brand," Demna Gvasalia is stepping down from Vetements.
The move was announced via statements to Women's Wear Daily Sunday night from Demna and his brother Guram Gvasalia, co-founder and CEO. 
"I started Vetements because I was bored of fashion and against all odds fashion did change once and forever since Vetements appeared and it also opened a new door for so many," the now-former head designer of the brand said, adding that he feels he has accomplished his goals with the brand, having watched it grow into a team capable of continuing their evolution into the next chapter.
Guram echoed those predictions for the future in his statement, stating he and the team will continue to "push the boundaries even further" moving forward. "What Demna has accomplished over the past few years represents a key chapter in the story of Vetements," he said.
Demna, meanwhile, will continue working with Balenciaga as the brand's creative director. WWD added in their report that Sunday's press release on Demna's Vetements departure also hinted at "new ventures" of some kind for the influential fashion voice known for bucking fashion conventions with a creative identity that infused classic punk elements into a distinctly modern aesthetic.
In a Lyst Index update over the summer, Vetements was ranked No. 11 ahead of brands like Burberry, Adidas, and Yeezy.