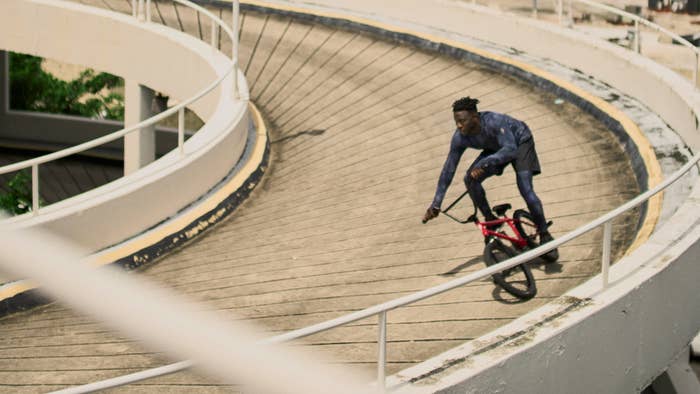 Pro BMX athlete Nigel Sylvester has been named the first ambassador for the Moncler Curators program.
Per the brand, the larger Moncler Curators digital service is designed as a space for the "most dynamic personalities" across various mediums including fashion, business, and sports. The new project is exclusive to the official Moncler site and sees chosen ambassadors offering a glimpse into their world via curations of select Moncler pieces.
Nigel recently hopped on the phone with Complex's Lei Takanashi to discuss the program, as well as to reveal his favorite Moncler piece.
"Moncler has a rich history and a dedication to producing quality product and storytelling, which I respect tremendously," Nigel, who's seen in accompanying photos wearing items from the new Moncler Grenoble Day-Namic collection, told Complex. "It also has a commitment to sustainability that I think is super cool, especially during the times that we're living in. Over the past few years, we've worked on several projects and I'm honored to officially be an ambassador of the brand. I'm looking forward to what we're gonna cook up."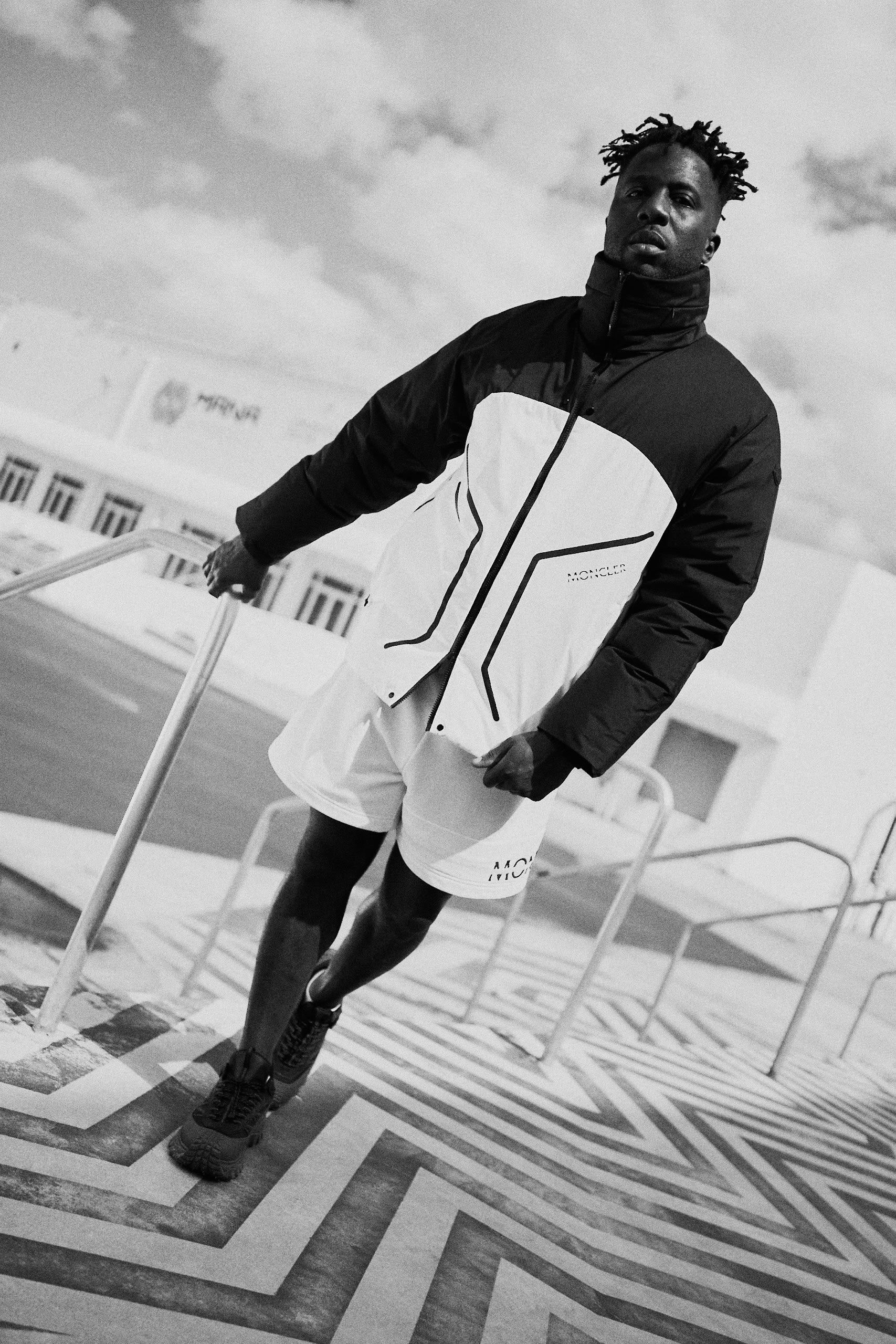 As for Nigel's personal favorite Moncler piece, the honor goes to the Maya jacket, which the GO series crafter considers a "super classic" that's among the go-to items in his closet.
Speaking more generally on how his status as a BMX star influences his style preferences, Nigel noted parallels between the worlds of BMX and fashion, namely a centering of individuality and related creative concepts.
"I always want to challenge the sport creatively and try to do things differently to break molds," he told Complex. "That's something I dedicated my life to. I'm always pushing myself when I'm on my bike. The tricks I'm doing, how I'm creating content, and how I'm telling my story. So that naturally spills over into my style and what I decide to wear and how I wear it."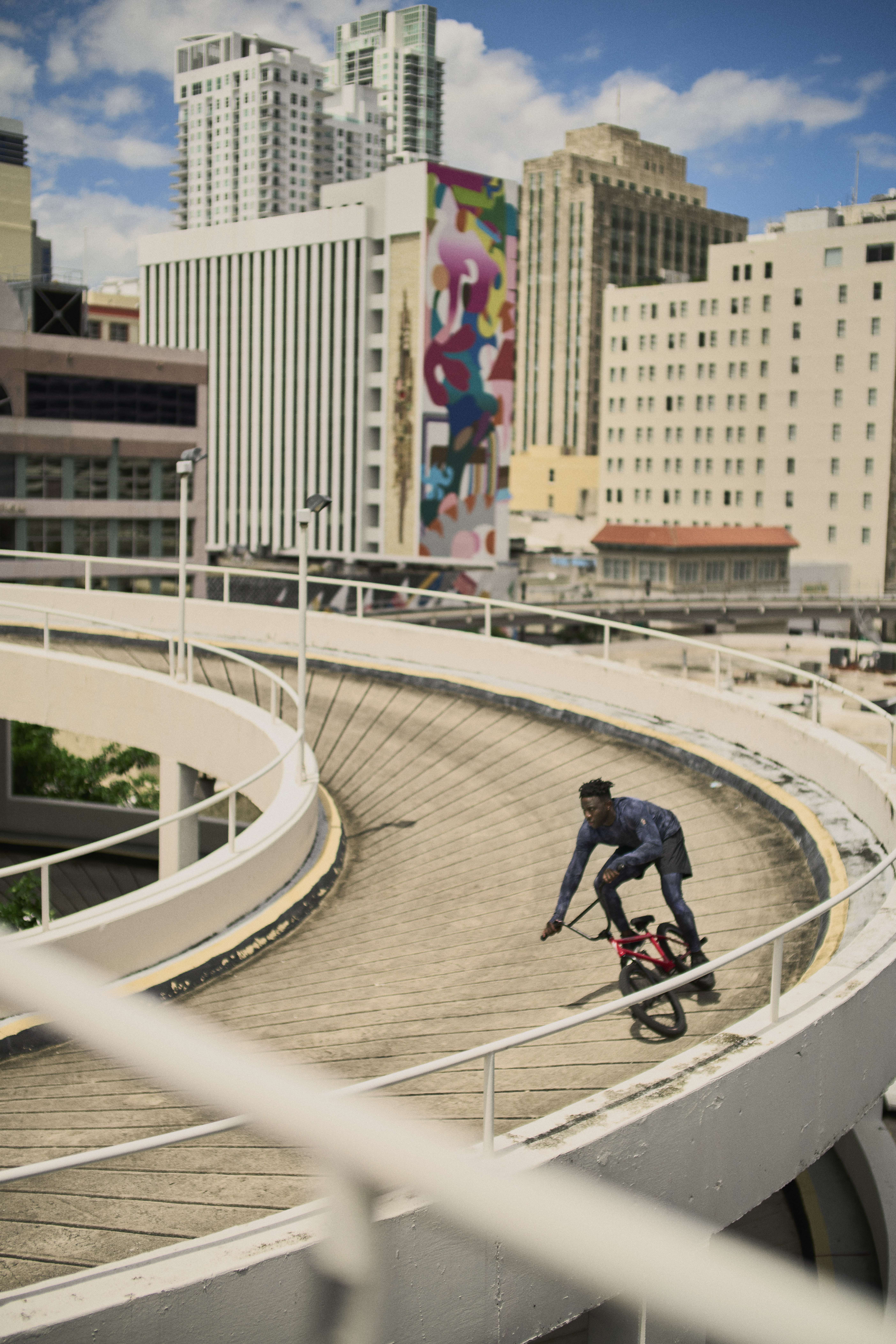 For more on the latest from Moncler, hit this link. Nigel, meanwhile, is set to release his first book—which, like his popular YouTube series, is titled GO—this October via Rizzoli. The book boasts photos from Harrison Boyce and marks a direct continuation and expansion of the namesake series, the most recent episode of which took fans to Las Vegas.