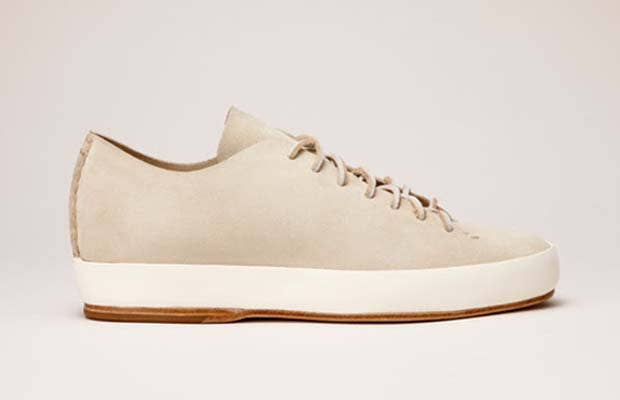 FEIT's secret for a great product all lies in the hardwork and construction that go into each shoe. Just take a look the new sneakers the Australian-based brand is introducing for spring 2014. 
The Hand Sewn Hi and Low don't come in flashy colors or have some next-level technology—all the bells and whistles are found right in the details. Both avoid harmful chemicals by eschewing glue for the soles and sewing them on instead. Even the tanning process for the Italian leather and suede don't use any artificial treatments, and as a result, provides a better breathable quality. And trust us, that'll be useful when summer rolls around and your feet start to sweat. 
Visit the FEIT website to purchase.