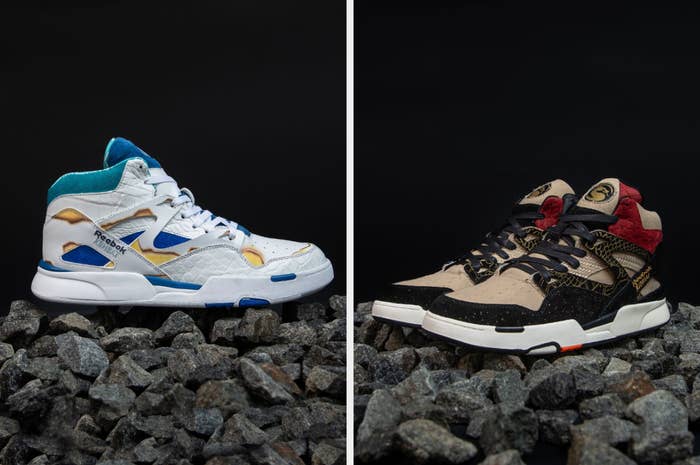 Mortal Kombat, the undisputed champion of fighting games, is set to get its own Reebok sneaker collaboration ahead of its latest gaming release.
Arriving courtesy of sneaker customiser Ceeze, the NYC-based designer has created two takes on the German label's Pump Omni-Zone II sneakers. Using the video game's new colour palette as a canvas, the "Shipped" silhouette arrives with lethal white alligator uppers alongside elevated touches of blue suede, flame-printed nappa leather, and an intense white dragon print lining.
The second design serves a tribute to the beloved fan-favourite street fighter, Liu Kang, boasting a vivid palette of bloody red suede alligator, an assortment of mixed canvas materials, and striking gold accents on black suede.
Limited to just 15 pairs (and available solely through auction), the commemorative collaboration arrives shortly after Ceeze's New Balance 2002R partnership, where he found inspiration in the third-person shooter game, Armored Core. Both styles are joined by a series of merchandise figurines, coffee mugs, and various graphic tees.
Get a closer look at the Pump Omni-Zone II sneakers in the shots below and head to the Ceeze webstore now to be in for a chance to cop.