Manchester's breakout independent brand, Gramm continues their delivery of quality streetwear with the 'After School' collection. Ahead of the collection's release, we got to know the brand and explored their history.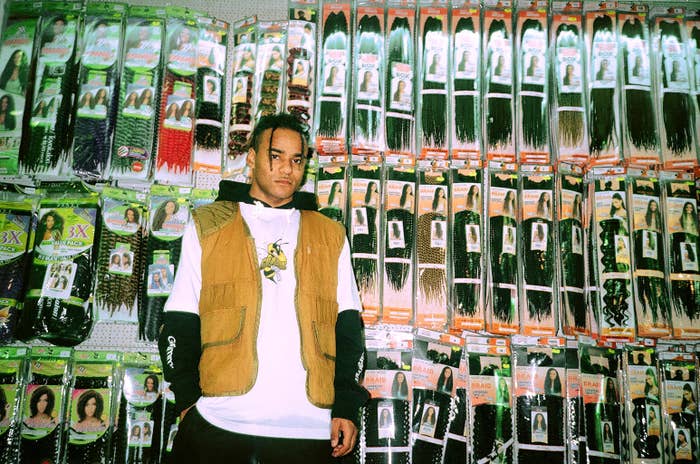 Born from the frustrations of creator AK Williams at the options available within fashion, Gramm became an open expression of AK's style and internal feelings through the outlet of design.
The brand has prided itself on organic creation, focusing on personality and realness to the benefit of the consumer. The tagline For The Youths By The Yutes serves to reflect this sense of authenticity and take steps towards creating a community connected through the Gramm mindset.
Gramm's pride is also cemented in its sense of heritage—also centering itself around the tagline From the city where the streets remain hot when it rains—showcasing and raising the profile of Manchester as a creative powerhouse through future collaborative efforts with other city native brands and individuals.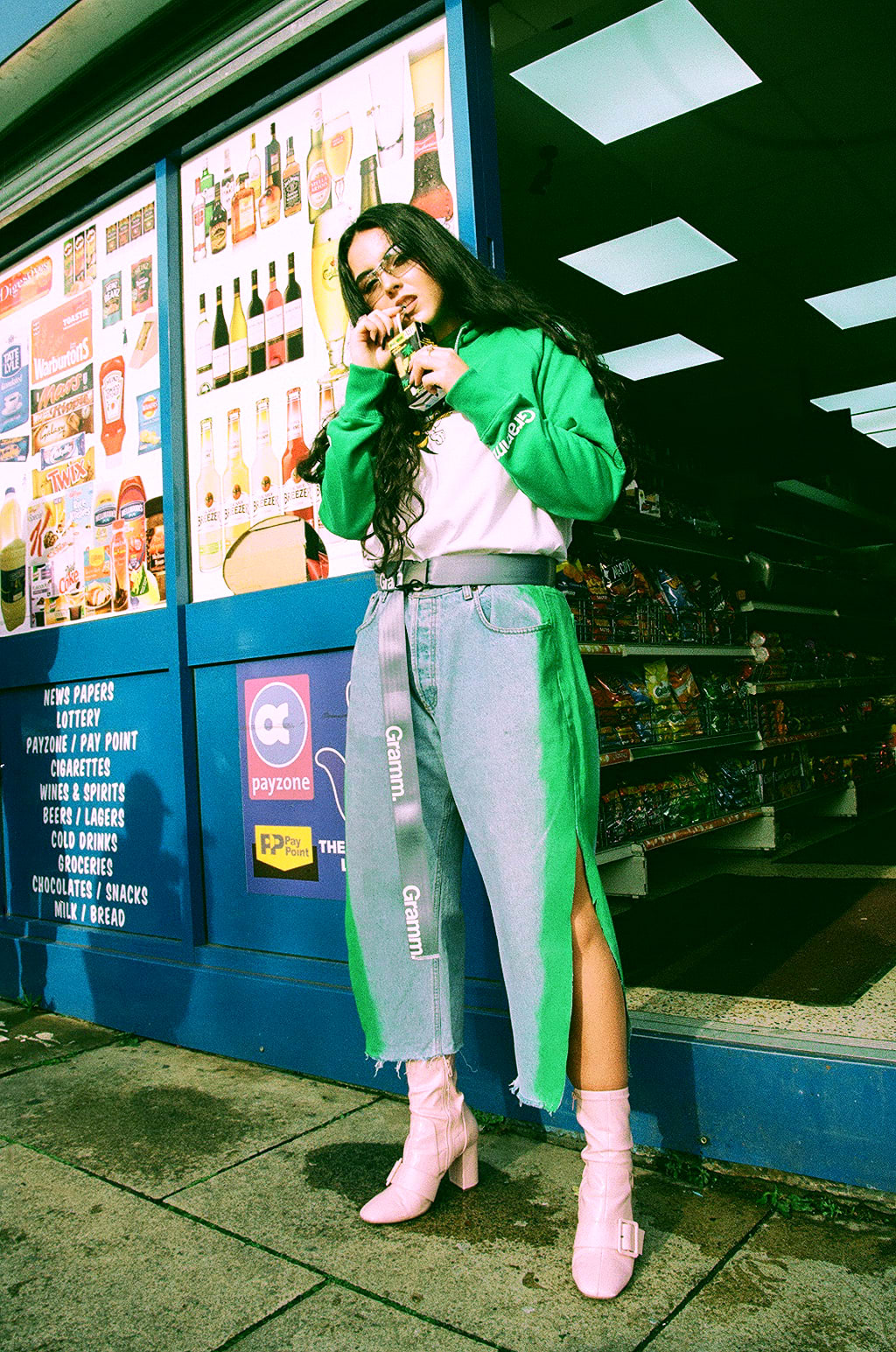 Earlier this year, the brand saw the release of GYC (Gramm Youth Club), the third range released following the success of the Insufficient Funds range.
The collection was inspired by the late 90s/early-2000s inner-city youth culture, reflecting the environment and era in which AK grew up in. Serving both men and women, key pieces included the TrBacksuit (Home) in Gramm Green, the club shartz, the women's neoprene G-Crop top, and a selection of tees and jumpers.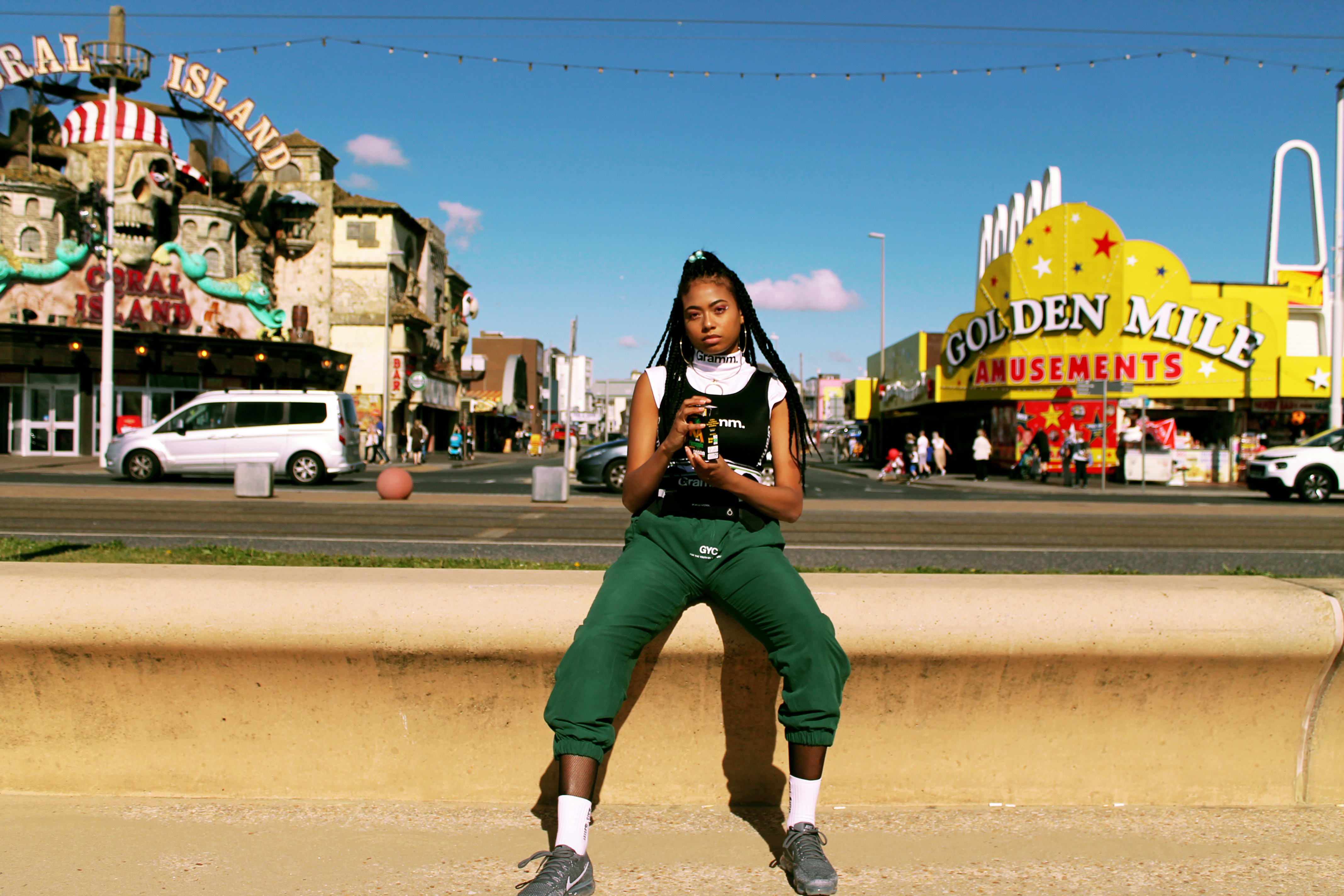 After School serves as the natural successor to GYC, offering a mixture of relaxed hoodies and tee's featuring a range of printed graphics from the simplistic 'Yo Babes' hoodie, to the colour-heavy 'Bee Tee'. The collection is further accessorised with the 2L Big Swing water bottle and 3D lazer cut Key Fing (Key Ring) in Gramm Green. To showcase the collection and the city that birthed it, Gramm has put together a video that can be viewed above. 
After School is set to drop online on November 27. For early site access sign up via Gramm. To stay up to date with Gramm follow them on Instagram and Twitter.