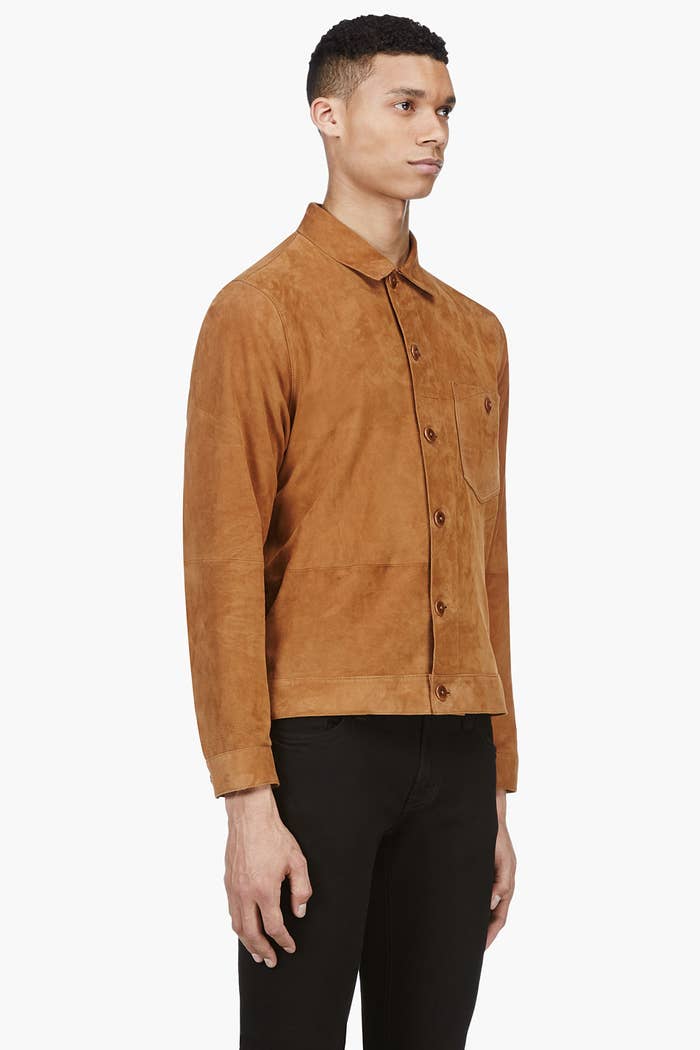 SSENSE announced on Sunday that they'd received a shipment of suede shirts from Paul SmithJeans, a British company well known for sharp tailoring and craftsmanship. 
The Classic Shirt, an imported leather and suede piece, comes in a shade of tan that even looks like butter on-screen. Tonal stitching, a patched pocket and tortoise shell buttons round out the look. The Western style meets a modern Americana we're seeing a lot lately, so it's high time to cop, if you've got a g laying around somewhere. 
For all its luxury, suede is a weird material to wear. It's thin and clingy, like an annoying but attractive girlfriend. It's high maintenance, because it's gotta be dry cleaned. But a piece like this is worth the extra attention - layer it under a down parka with some Timbs, or let it stand alone as the centerpiece of your fit.
See more at Paul Smith.
[via SSENSE]