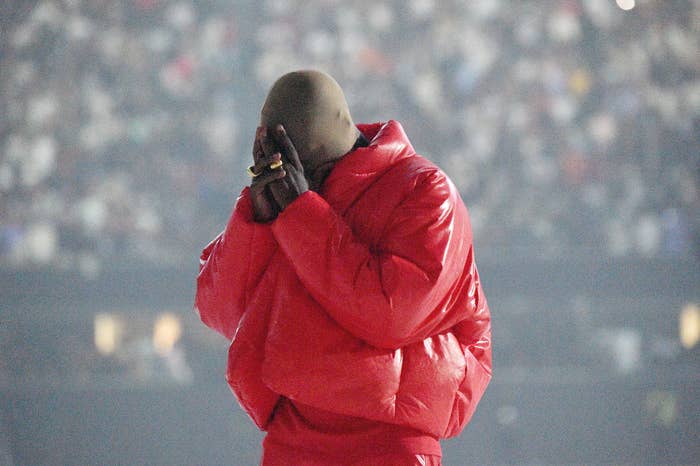 Last week, Kanye West and Gap officially revealed that their Yeezy Gap collaboration was coming to an end. The news arrived just weeks after Kanye and Gap unveiled in-store retail experiences for the hyped Yeezy Gap Engineered by Balenciaga collection. Originally unveiled in 2020, Yeezy Gap was envisioned to be a 10-year partnership between Kanye and one of America's most iconic clothing labels. Although Yeezy Gap will continue to release product slated for release throughout 2021, such as the second part of its Yeezy Gap Engineered by Balenciaga collection, Kanye's Gap collaboration is officially terminated.
During its two-year life span, Yeezy Gap sold heavyweight logoless hoodies that were packaged in brown lunch bags. It delivered zipperless puffer Round Jackets that Kanye wore during Donda listening parties and a Super Bowl commercial for McDonald's. Who could forget Yeezy Gap's high fashion partnership with Balenciaga, where the collaboration's apparel was merchandised inside construction bags and dumpsters?
It may be surprising to see a brand like Gap pull out of a collaboration with Kanye because of his track record of turning anything he touches into revenue. But those who've followed Ye's Instagram these past couple of weeks knew that a breakup was on the horizon. Earlier this month, Kanye announced that he was looking to build Yeezy alone and exit his corporate partnerships with both Adidas and Gap. 
So, how did Kanye's relationship with Gap, a brand he's publicly praised for most of his life, deteriorate in a matter of weeks and end what was poised to be one of Yeezy's biggest collaborations yet? Here's a complete timeline of the history of Yeezy Gap, from its exciting beginnings to its messy breakup. 
In June 2020, nearly 15 years after Kanye dropped bars about working in Gap retail on his College Dropout track "Spaceship," Ye revealed on Twitter that his Yeezy clothing label would collaborate with Gap. Yeezy Gap's 10-year agreement was an unprecedented business deal between a celebrity and a brand because it went beyond just receiving a salary for designing a line. Kanye wouldn't just receive royalties from Yeezy Gap sales, but also had the opportunity to acquire up to 8.5 million shares of Gap's common stock—Ye basically had the opportunity to gain equity or a piece of Gap if Yeezy Gap hit certain sales targets. 
Naturally, the announcement raised Gap's stock price at the time but was also met with some controversy. Earlier that year at Paris Fashion Week, Gap revealed that it would release a collaboration with Telfar Clemens. Following the announcement of its collaboration with Ye, Gap representatives told Business of Fashion that Telfar's collaboration with Gap was  indefinitely postponed due to complications created by COVID-19. 
Yeezy's official partnership with Gap fulfilled a longtime desire for Kanye to work with the brand.  As reported in Complex's feature on the making of Pastelle, which was Kanye's first serious fashion venture, Kanye was actually set to collaborate with Gap in the late 2000s but nothing ever came of it. He told The Cut in 2015 that he wanted to be the "Steve Jobs of the Gap" and also said he wanted to bring his Yeezus Tour merch to Gap during a Sway in the Morning interview back in 2013. Although Kanye previously collaborated with luxury labels like Louis Vuitton, Gap being a purveyor of everyday basics more closely matched with Kanye's vision as a designer. Since Kanye launched his Yeezy apparel line in 2015, it has been known for producing elevated, monotone essentials that became widely embraced by the larger fashion industry throughout the 2010s. 
Like Kanye's deal with Adidas, a partnership with Gap would give Kanye the resources to truly bring his vision for apparel to the masses. But even at the beginning, Kanye's partnership with Gap was starting to sour.
July 2020: "Black Board Seats Matter": Ye Threatens to Walk Away From the Deal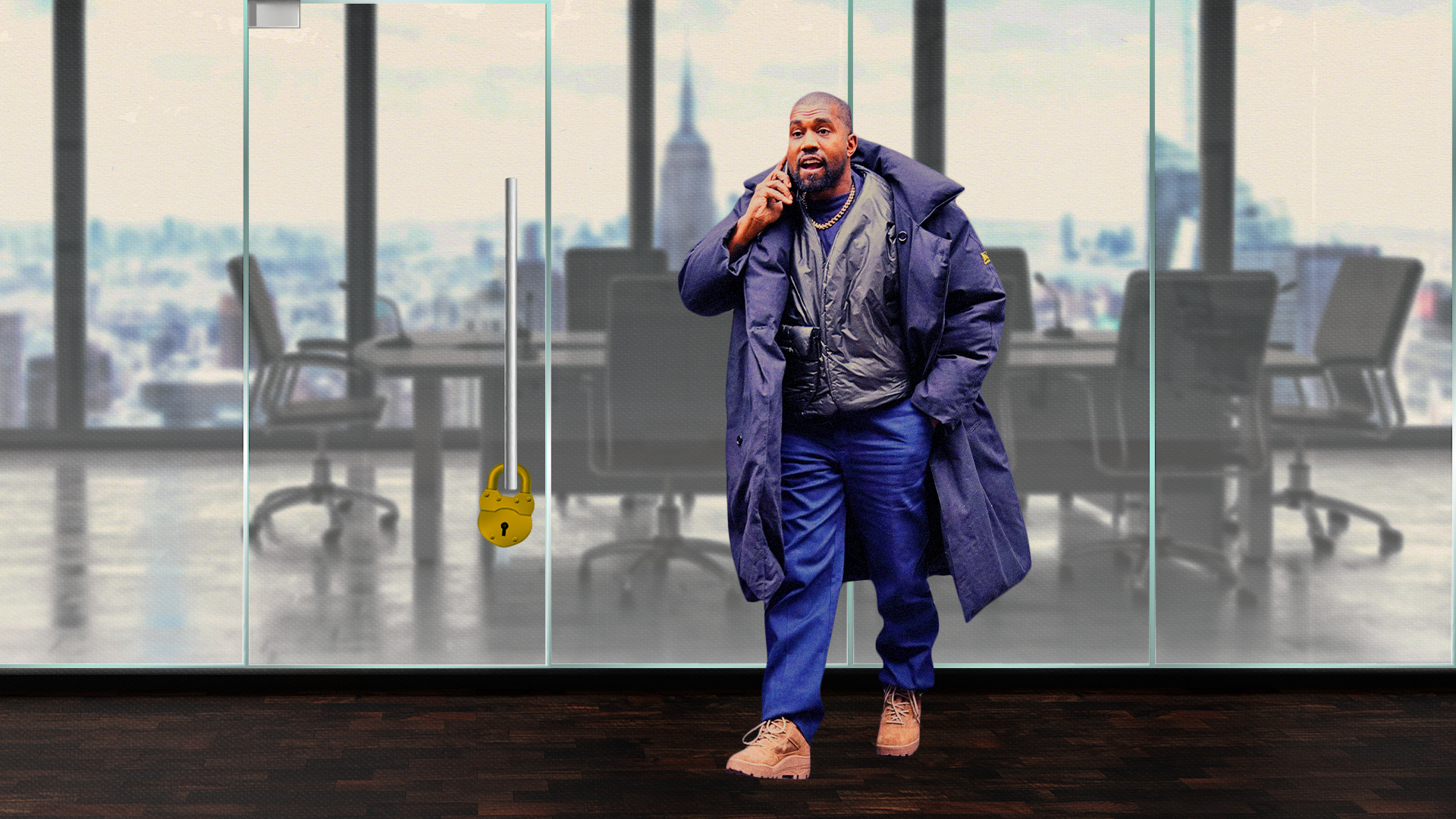 2021: Yeezy Gap's First Hits, the Round Jacket and "Perfect Hoodie," Arrive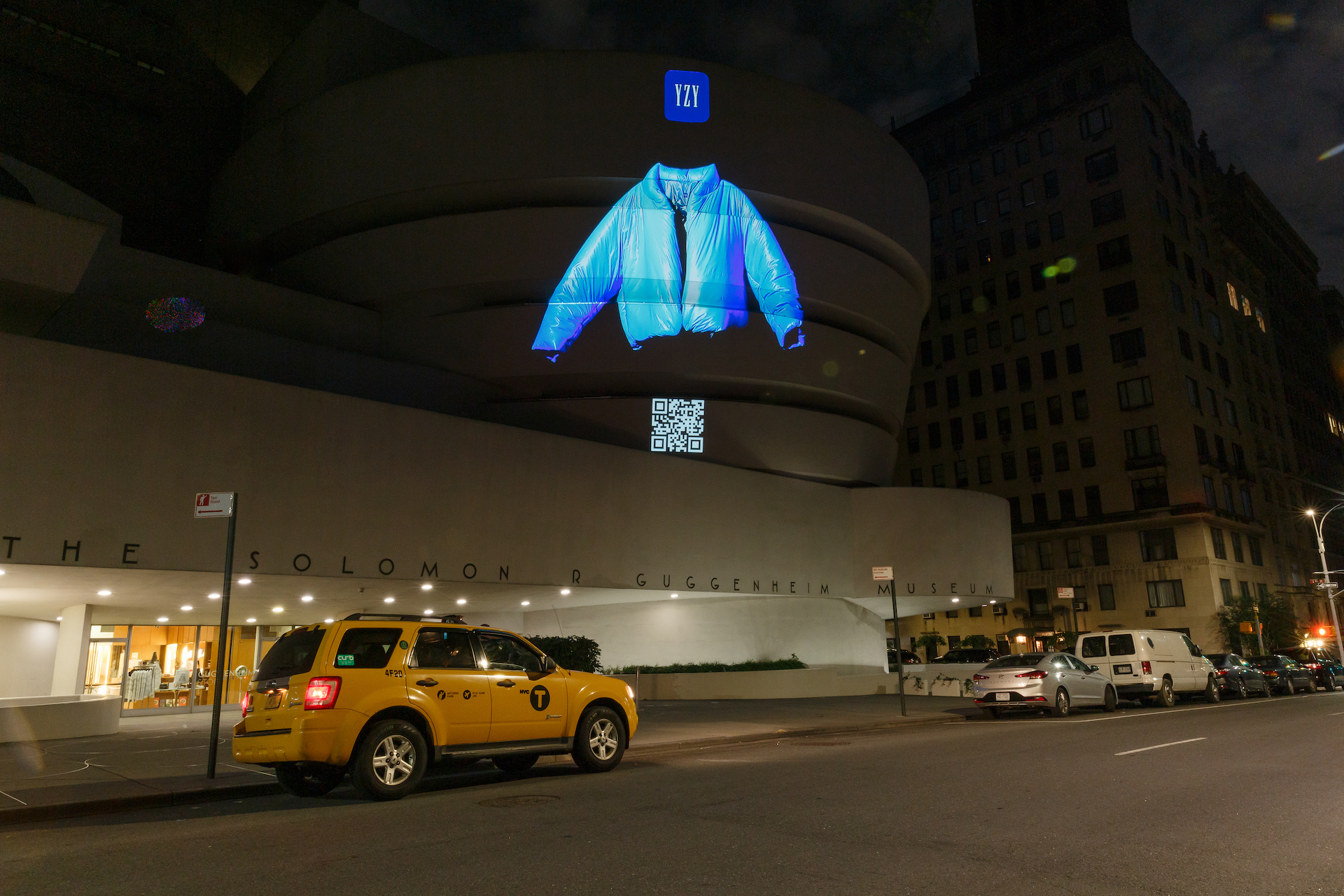 Yeezy fans heavily anticipated the release of Kanye's first Yeezy Gap products for months. Although Ye constantly posted updates of the line on social media, the very first Yeezy Gap apparel arrived a year after the collaboration was announced. On Kanye's 48th birthday, he projected images of a blue zipperless puffer jacket dubbed the Round Jacket on buildings in cities like Chicago, New York, and Los Angeles. The jacket was made out of recycled nylon, sold via pre-order, and cost $200. In September 2021, Yeezy Gap's second release occurred, a double-layered heavyweight hoodie that retailed for $90, commonly referred to as the "Perfect Hoodie."
The release of Yeezy Gap's first offerings were aptly timed to the release of Ye's tenth studio album Donda. In July, a red version of Yeezy Gap's Round Jacket debuted at Donda's first listening party in Atlanta. That same month, Ye also wore a black colorway of the Round Jacket to Balenciaga's Fall 2021 Couture show. Shortly after Ye wore these jackets in public, Gap released pre-order links for them. Throughout the rollout of Donda, Ye took plenty of opportunities to promote Yeezy Gap. One of the most notable examples was the music video for the Donda song "Heaven and Hell." The video captured a dystopian city filled with faceless individuals wearing black Yeezy Gap hoodies and aired as a commercial during the 2021 College Football Playoff National Championship game. The "Heaven and Hell" video was a radical shift in celebrity marketing for Gap. It was not as lighthearted as its ads with Madonna and Missy Elliott or the infamous LL Cool J TV spot where he surreptitiously co-signed FUBU. It was a Gap ad that was completely Kanye and filled with religious references to the Fall of Babylon and Dante's Inferno.
But Ye's vision for Gap translated into great sales. Kanye claimed that the airing of "Heaven and Hell" on ESPN led to Gap selling $14 million in black Yeezy Gap hoodies. In November 2021, Gap Inc. reported that the debut release of Yeezy Gap hoodies delivered the most sales by an item in a single day in Gap.com history, with 70 percent of customers being new to the brand. Although Gap's former CEO Mickey Drexler acknowledged the hype (he revealed the Round Jacket made $7 million in pre-orders), he was skeptical about the collaboration's future and foreshadowed disagreements between both parties. 
"I probably shouldn't say this but I told him he shouldn't do the deal because it doesn't make any sense in my opinion," Drexler told Yahoo Finance Live. "I have a lot of friends at Gap still, but it doesn't work for someone like Kanye. He is not a corporate person and Gap is a big corporation."
In an interview with Drink Champs around the time of the hoodie's release, Ye revealed that he was actually unsatisfied with the marketing of the hoodies because it looked too similar to Drake's Certified Lover Boy cover and was allegedly made without his approval. 
"Ain't nobody care about the Gap until we went to the Gap, bro," said Ye. "I moved that stock. Even when they dropped the hoodies, they made it look like the Drake cover on purpose and didn't show me."
February 2022: Yeezy Gap Engineered by Balenciaga Cements Landmark Collaboration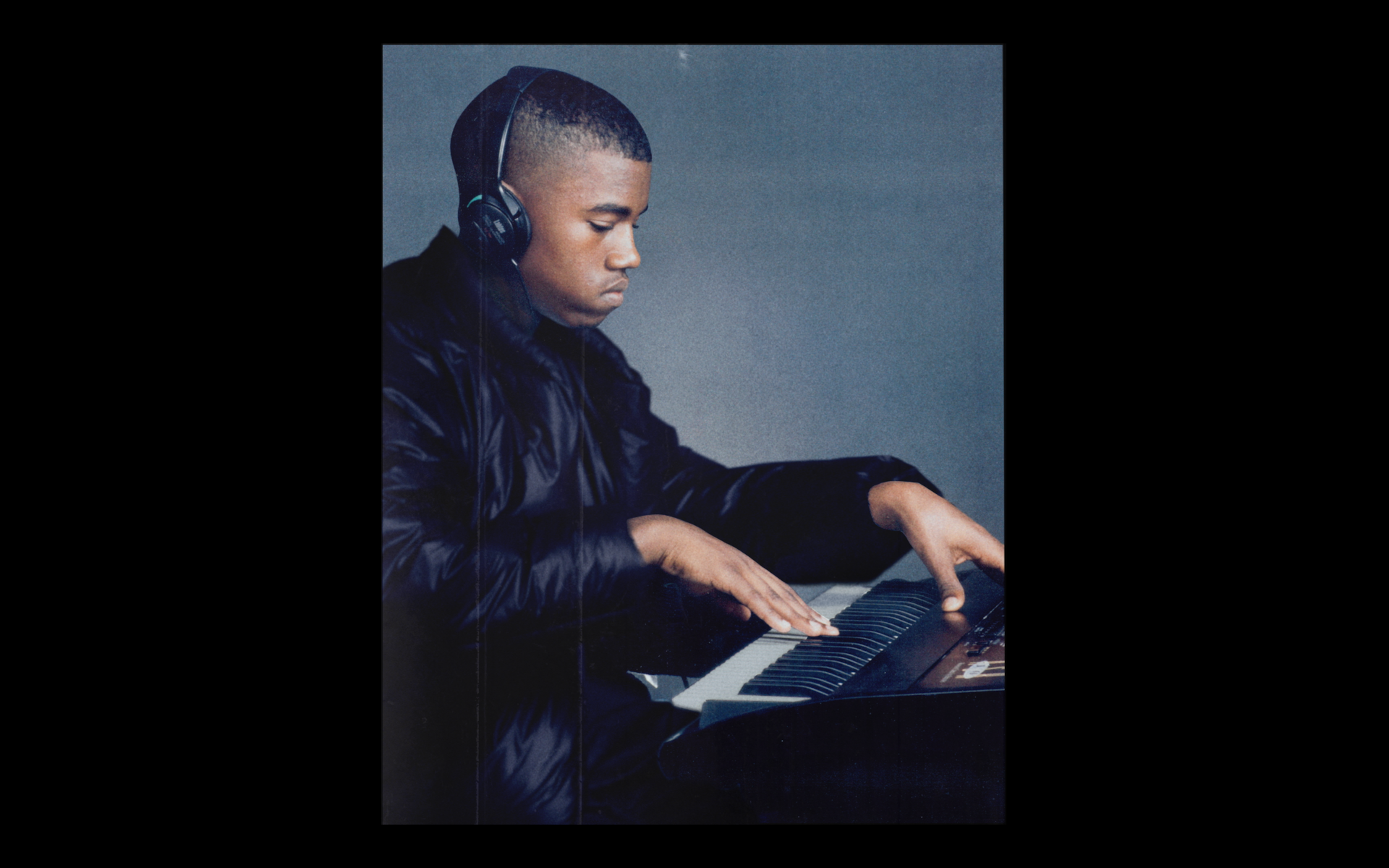 July 2022: Yeezy Gap Engineered by Balenciaga Takes Over Gap's Brick & Mortars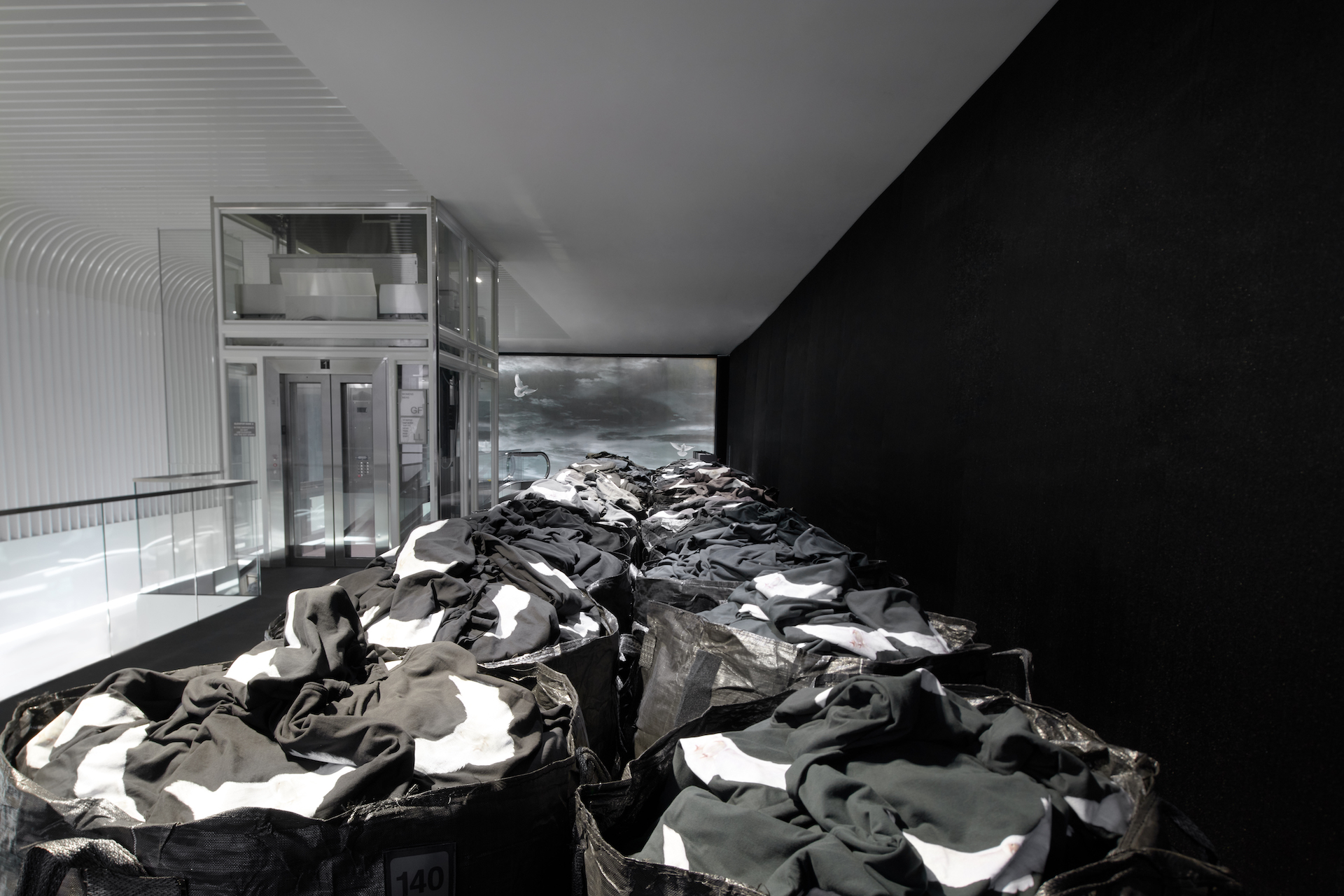 Around the two-year anniversary of the announcement of Yeezy Gap, Kanye finally got the opportunity to put his pieces in Gap's physical retail stores for the first time. Yeezy Gap took over Gap's flagship in Times Square and merchandised Yeezy Gap Engineered by Balenciaga apparel in large vinyl bags that many described as "garbage bags." The look was also extended to pop-up experiences in Los Angeles, where shoppers were able to shop the collection out of dumpsters situated on the roof of a parking garage. A Yeezy Gap video game was made and a separate "@YZY" Instagram page was introduced alongside the physical retail experience.
The chance to finally purchase Yeezy Gap in-store was naturally met with hype. As reported by Complex, the line for Yeezy Gap's physical retail activation in Times Square wrapped around the corner despite not selling any exclusive or newly-released pieces from the line. But even if Yeezy Gap Engineered by Balenciaga created a buzz, Gap continued to struggle. The same month this marquee Yeezy Gap collection rolled out across Gap stores, Sonia Syngal, the Gap Inc. President and CEO who greenlit Yeezy Gap in 2020, was canned following a dismal first quarter of declining sales in 2022. 
Again, Ye's creative vision garnered some controversy. While we'll likely never know what Ye and Demna were getting at by merchandising clothes into something that looked like trash, some interpreted their creative decisions as "fetishization" of homelessness—Ye later made a post on Instagram saying the homeless were one of his biggest inspirations as a designer. Eventually, Ye addressed the critiques of the physical merchandising of Yeezy Gap in an interview with Fox News. 
"Look man, I'm an innovator," said Ye. "And I'm not here to sit up and apologize about my ideas. That's exactly what the media tries to do. Make us apologize for any idea that doesn't fall under exactly the way they want us to think."
It was also revealed by two former Yeezy Gap employees for a New York Times piece on the making of the Yeezy Gap Engineered by Balenciaga collection that Gap was growing impatient with Ye for missing deadlines. When asked by New York Times about what happened to the never-produced Yeezy Gap pieces teased by Kanye in 2020, a Gap spokesperson said that the pieces weren't actually scrapped. Instead, the absence of them was supposedly a "part of the creative process" and that it was about "product development, testing and learning." 
After the hype for Yeezy Gap Engineered by Balenciaga died down, Kanye moved on to teasing the next big Yeezy Gap release. In August, Ye began sharing images of his YZY SHDZ sunglasses. Unlike traditional sunglasses, YZY SHDZ essentially looked like a piece of film cut out in the shape of sunglasses and attached to a string. According to one video originally posted by Ye on his Instagram, it will supposedly be the first roll-up pair of sunglasses that would be polarized and FDA-approved. Ye's celebrity-led campaign for the sunglasses has blanketed social media for the last few weeks. Kim Kardashian and their children have been seen wearing them. Lil Uzi Vert, Steve Lacy, Pusha T, and tons of other celebs have received pairs. While sunglasses made out of film isn't exactly a novel concept (word to Rollens) it's likely that when these glasses actually drop we're going to catch some déjà vu as we witness Ye launch yet another goofy sunglasses trend in 2022. Come on man, those shutter shades were fresh but looked ridiculous. 
Anyway, while Ye was amping up the release of YZY SHDZ, he was also turning up about the gripes he had about working with Gap. At the end of August, he posted a pic of his upcoming Yeezy Gap sunglasses with a caption that read: "Gap held a meeting about me without me?" This was followed up by a series of posts diving further into his frustrations of working with Gap. Similar to his critique of Adidas copying Yeezy footwear designs for mainline Adidas footwear, Ye took issue with Gap sharing a photo of an all black Gap logo T-shirt for kids. Ye accused Gap of copying his work from Yeezy Gap Engineered by Balenciaga and also said the company allegedly canceled a Yeezy Gap photoshoot with his own kids without his knowledge.
Ye later listed more issues he had with his Yeezy Gap deal in a six-minute Instagram video where he's filmed speaking to a room of people that includes Gap's interim CEO Bob L. Martin. Ye tells the group that he wants to completely take over all Gap stores solely with the Yeezy Gap product and "put that other shit in the outlet and Ye's shit in the front." He also emphasized that the Yeezy Gap team could reinvigorate the United States' apparel manufacturing industry, a goal Kanye championed previously when speaking on the production of Yeezy footwear. Ye then vented about Yeezy Gap never organizing a fashion show, not being in enough stores, not being sold at lower prices like Old Navy, and topics seemingly unrelated to his deal with Gap such as not being aware of an Adidas x Balenciaga collaboration before it went live. 
"We canceled the pre-order of the blue jacket. That's insane. I brought three million emails over from Adidas and we didn't use them. That's insane," said Ye. "We sold 14 million hoodies at $80 with no logo on it, off of one commercial, and never ran the commercial again. That's insane."
Towards the end of the video, Ye made an analogy comparing himself to Tom Brady leading a football team (Gap) to a Super Bowl ring. He passionately told the room that there would never be another creative who would care about Gap's future like he did. However, he emphasized that his rant was no joke and that it was his way or the highway. 
"You have to really give me the position, to Ye, and do what I'm thinking, or else I'm going to have to do what I'm thinking somewhere else," said Ye. "One thing I learned from Virgil [Abloh] is if something is killing you, it's actually killing you."   
Sept. 15, 2022: Ye and Gap Agree to End Their Partnership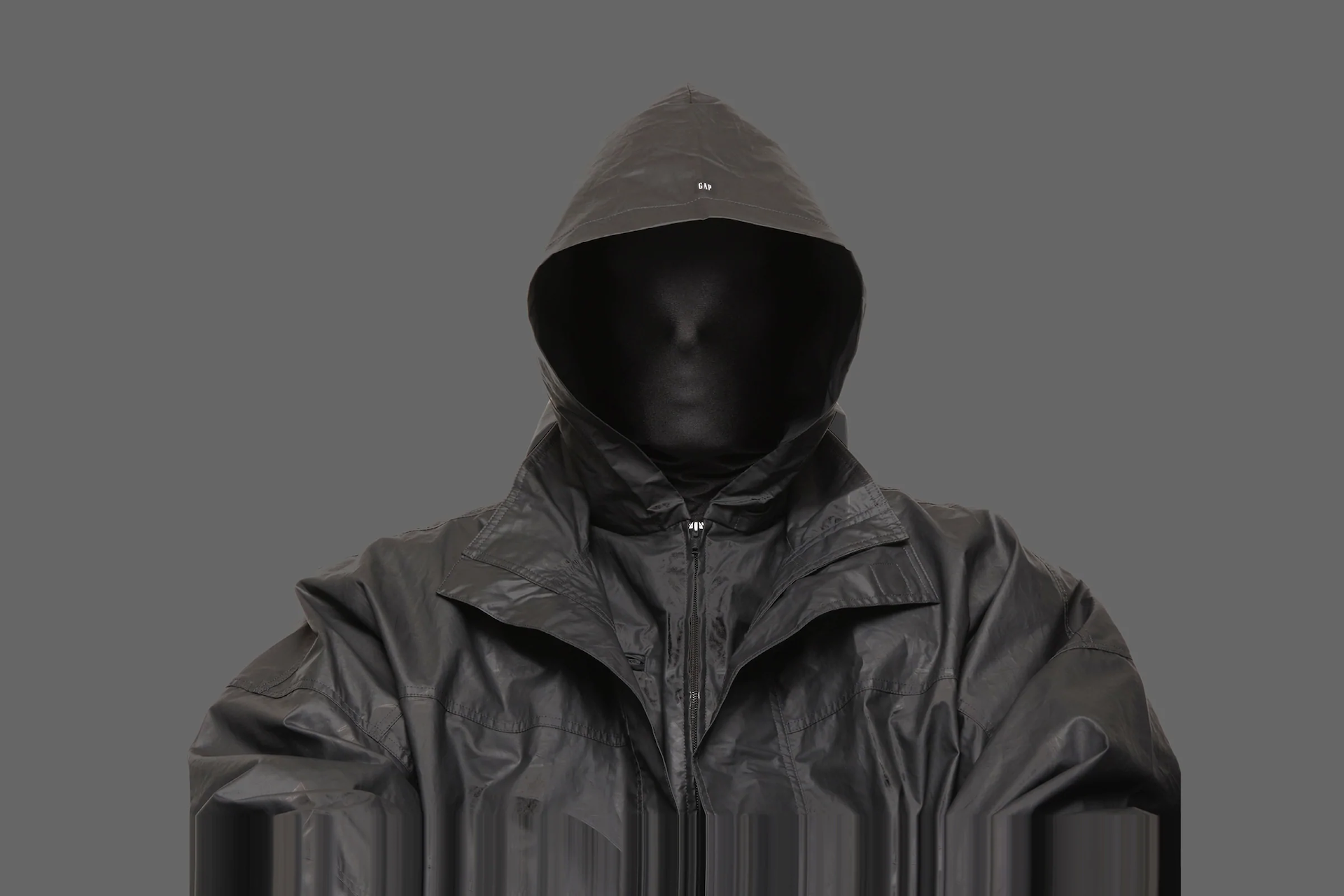 Although Kanye's deal with Gap is officially acknowledged to be over by both parties, it might not mean that he's exactly free to do as he pleases with his Yeezy label. As mentioned in his original letter, his Yeezy Gap Engineered by Balenciaga collection is under a separate agreement and the second part of that collection released today. But on Monday, Kanye shared a draft of a document from his lawyers (Stradley Ronon Stevens & Young) on Instagram that was captioned, "Welp, I guess the war's not over." The document was dated Sept. 13, which was two days before Ye went on record with Bloomberg about his desire to terminate his current deals with Adidas and Gap. 
The document is titled as a "Summary of Restrictions on Yeezy Standalone Activities Under Licensing and Endorsement Agreement With Adidas and Strategic Agreement With Gap." The restriction being that "neither Yeezy nor Ye may use, wear, sponsor, promote, market, advertise, endorse, design, manufacture, license, sell, or provide consulting services with respect to any of the following products under the Yeezy Trademarks or Ye's likeness or any other identifiable attribute, feature, or indica of Ye." The document then lists restricted products that include everything from lifestyle footwear to streetwear apparel. The restricted product list also includes  "apparel which uses designs that copy or resemble any designs used for Yeezy by Adidas or Yeezy Gap products."
To fully understand the legal implications of this document, we reached out to Professor Susan Scafidi, the Founder and Director of Fordham University's Fashion Law Institute, to guide us through it. Scafidi believes the restrictions Ye posted look to either be a part of a non-competition agreement or non-competition provisions that are part of the larger agreement.  
"Basically, one party doesn't want the other to walk away and immediately use the same designs or even offer products in the same categories for a certain period of time," says Scafidi, who says it's hard to say anything more about the non-compete restrictions posted without the complete document. "The title indicates that it's both a draft and a summary, and it may have been prepared for internal Yeezy purposes. As I mentioned, these kinds of limitations are common to keep one label from cannibalizing another—during the term of the collab and/or for a limited time afterward—but they would present a serious obstacle to Yeezy going full speed ahead on its own immediately without Gap or Adidas. If Gap was indeed not living up to its obligations under the contract, though, that would help Ye make an argument for not being bound by the noncompete."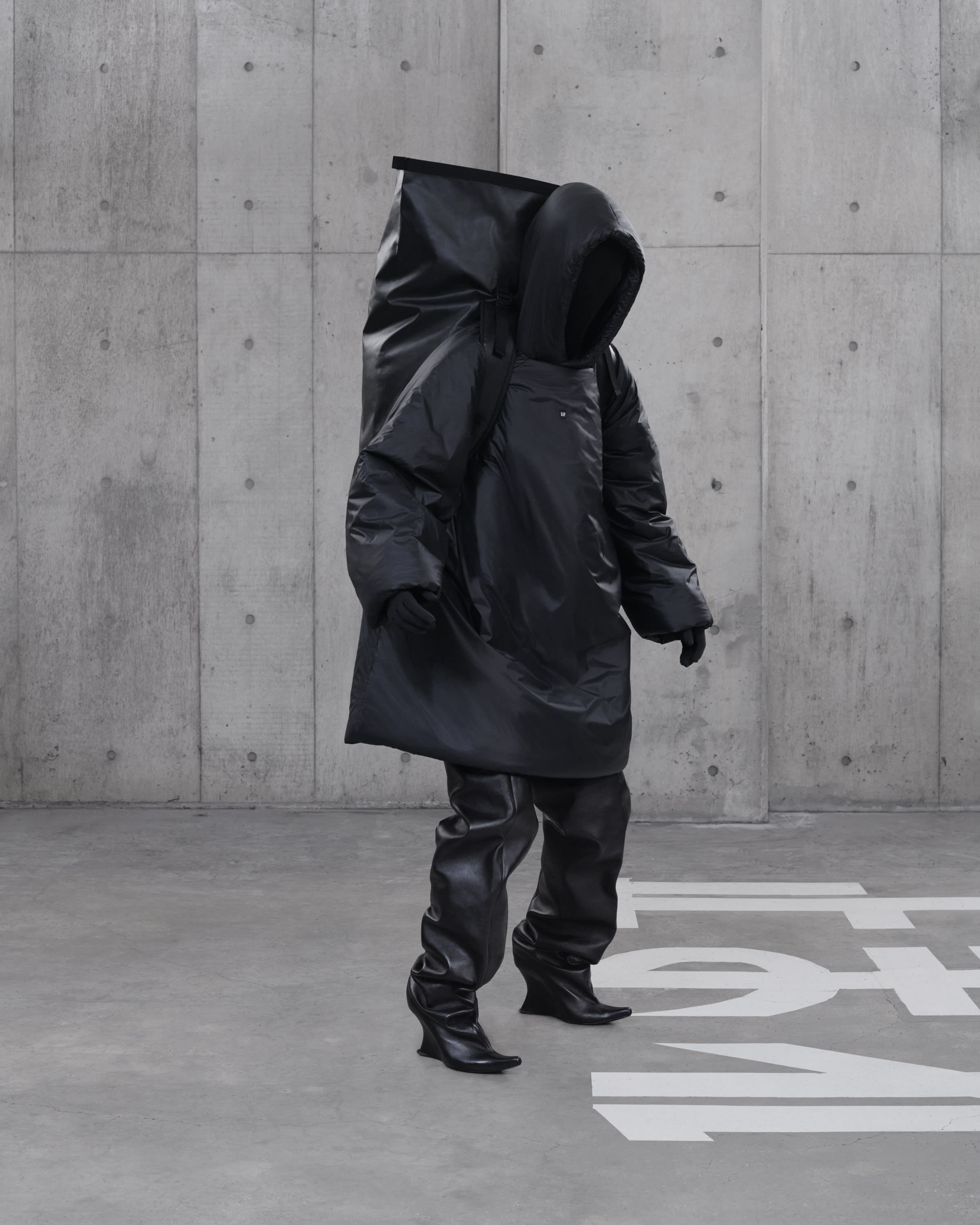 Basically, the restrictions outlined can prevent Kanye from indepedently releasing products designed by his Yeezy design team after his partnerships end or during them. While it's unclear how these restrictions will actually play out, one item that will likely lead to a conflict between Gap and Kanye are YZY SHDZ, which were originally designed to be a Yeezy Gap product. A day after Kanye terminated his Yeezy Gap deal, he filed five new trademarks for "YZY SHDZ" under his holding company Mascotte Holdings, Inc.. Additionally, on an Instagram post from a Yeezy Gap fan page, Ye commented that "these are now YZYSHDZ no more gap."   
It's likely that Gap and Ye are already fighting over the release of these glasses behind the scenes. In an interview published this week with Forbes, Kanye said "the glasses will cost $20, and everything in the Ye Supply store will be $20. And, we're working on how to make clothing free. Because life is free." A couple days before the interview was published, Kanye fans discovered on Gap's shopping app that YZY SHDZ will potentially cost $160. Obviously, that price contradict Kanye's plans.
Only time will tell what the fallout from the termination of Yeezy Gap will look like and what will happen to future products slated for release. But like most things associated with Kanye, the future of his brand deals are already buckled up to go on a turbulent roller coaster ride.