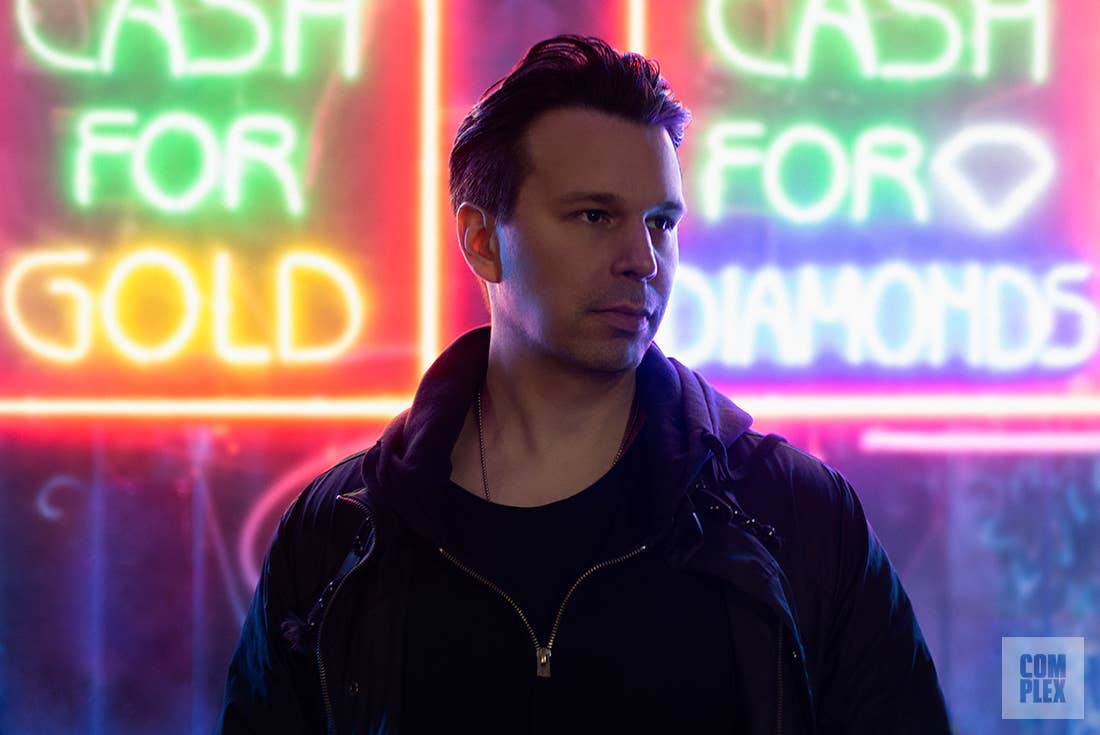 Joe Perez spends a lot of time at the Fleet Library at Rhode Island School of Design. The Italian Renaissance-style renovated bank building in Providence has marble columns, a barrel-vaulted ceiling, and the largest collection of art books on the East Coast. At 37, the creative director and former art director at Kanye West's creative company Donda wouldn't be mistaken for a student. But this library is where he finds many of the references and inspirations for his memorable album and single covers, merch, logos, and other design works for West, Nicki Minaj, Pusha T, Lil Wayne, Big Sean, Desiigner, and more. For various projects for West, he scanned roughly 50,000 pages from various hardcovers from the library over the course of a year and a half.
"[Kanye] would send me crazy assignments, and I'd send back shit that nobody else could find on the Internet because it was in books from the 1800s," Perez, sitting at a restaurant a few blocks from Fleet Library on a fall afternoon, says in his first extensive interview. He also found old logos used by book companies in the 1700s for the artwork for Tyga's single "Gucci Snakes." "Fleet is an artist's dream," adds Perez. "Researching different mediums and forms of expression is important."
Perez is dressed in a black-on-black-on-black Pusha T hoodie, jeans, and Adidas Ultra Boost sneakers. He stands at over six feet tall and has thick black hair combed over to the left side of his head. Born and raised in Providence, he spent the last few years living in L.A. near West's studio in Calabasas, California. But this past summer, he needed a change in environment and left California.
"Working with Kanye was like going back to three different schools at once. It was Fun." - Joe Perez
The first time Perez moved back to Providence from California, it wasn't under favorable circumstances. One morning, he woke up with a bloody nose and an irregular heartbeat. He later found out he had atrial fibrillation, or AFib, a condition that can lead to blood clots, stroke, heart failure, and other heart-related complications. He was 24 years old. "I was scared shitless," he says with an understandably awkward laugh. "I went to the hospital, and they gave me a bunch of tests and medication. I had to have a procedure after that. My heart eventually went back to normal, but all these medical bills pretty much bankrupted me. I had to move back [to Providence] and hit the reset button."
But his reason for relocating back home again this summer was more pleasant. After a seven-year, full-time position in West's brain trust in California, he was ready to focus on his own vision. "It was a mutual decision," he says. "I think it was the right time. I'm grateful for the opportunities that Kanye provided me during my time at Donda. But I felt like I had done everything I could do there. I had more to say. Plus, I don't really like L.A."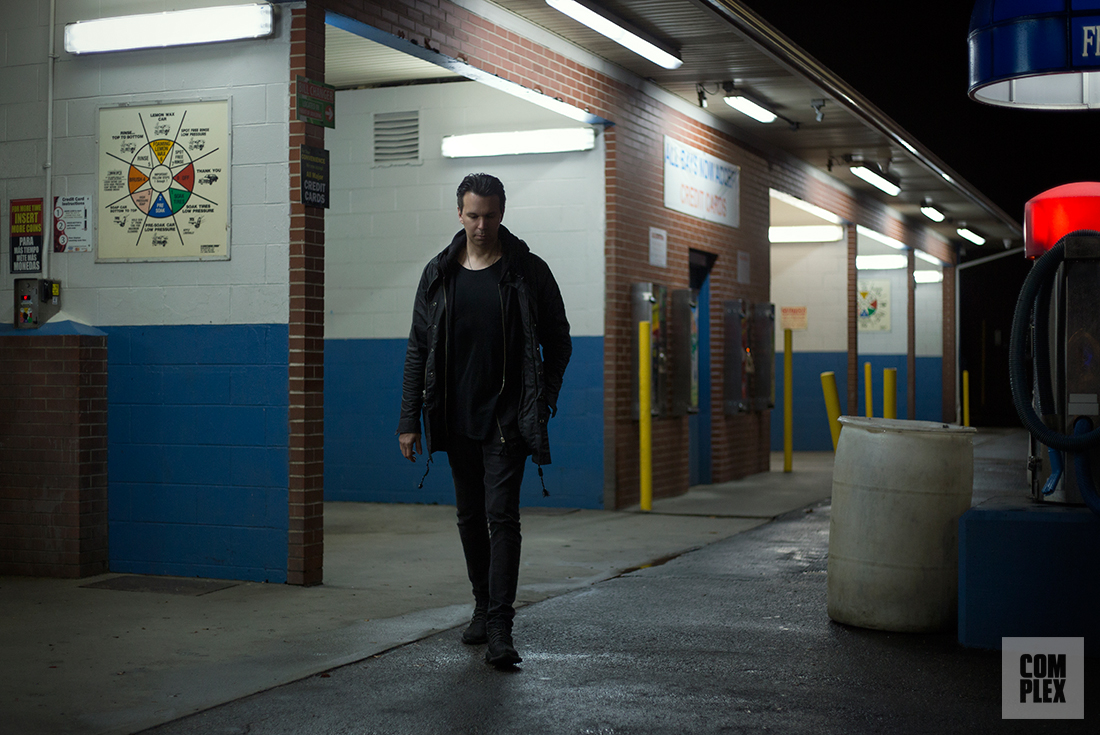 As a child, Perez was exposed to art at an early age. His mother is an illustrator and sculptor and his father is an industrial designer who creates toy prototypes. "They raised me in an environment that was conducive to creative thought," he remembers. In high school, he became interested in film following a skateboarding injury that sidelined him. Instead of skating, he began making skate videos, which later helped him get accepted into the Art Center College of Design in Pasadena, California, on a scholarship. "I was lucky," he says. "I got transported to L.A. to do what I wanted to do." He also dabbled in graphic design and motion graphics, designing his own title sequences and film posters.
After graduating from college, he worked as a video editor for commercials for brands like Dodge and music videos for Ashlee Simpson and rock super-group Velvet Revolver. But his interest in film didn't last long. "I didn't like where I ended up in film, nor did I like the industry and how it worked," he says. He later wound up moving back to Rhode Island because of health issues, and designed websites—"the most popular job you could find in Rhode Island if you were a creative," he says.
Perez's luck finally changed in May 2008. At the time, West needed help curating his now-defunct blog KanyeUniverseCity; at the recommendation of Perez's friend Toby Spellman, who worked with the rapper, Perez was hired for a part-time position. For eight hours a day, he worked from his apartment in Providence researching music, art, film, and fashion that he presented to West for approval. Perez often looked at 200 to 300 blogs and websites a day. "I'd send the stuff to him, and he'd be like, 'This one. Not this one.' And I'd post it," he says. "Kanye always had final say in everything." Perez also found art galleries and artists, some of which West liked so much that he bought artwork from them. "Working with Kanye was like going back to three different schools at once," he adds. "It was fun."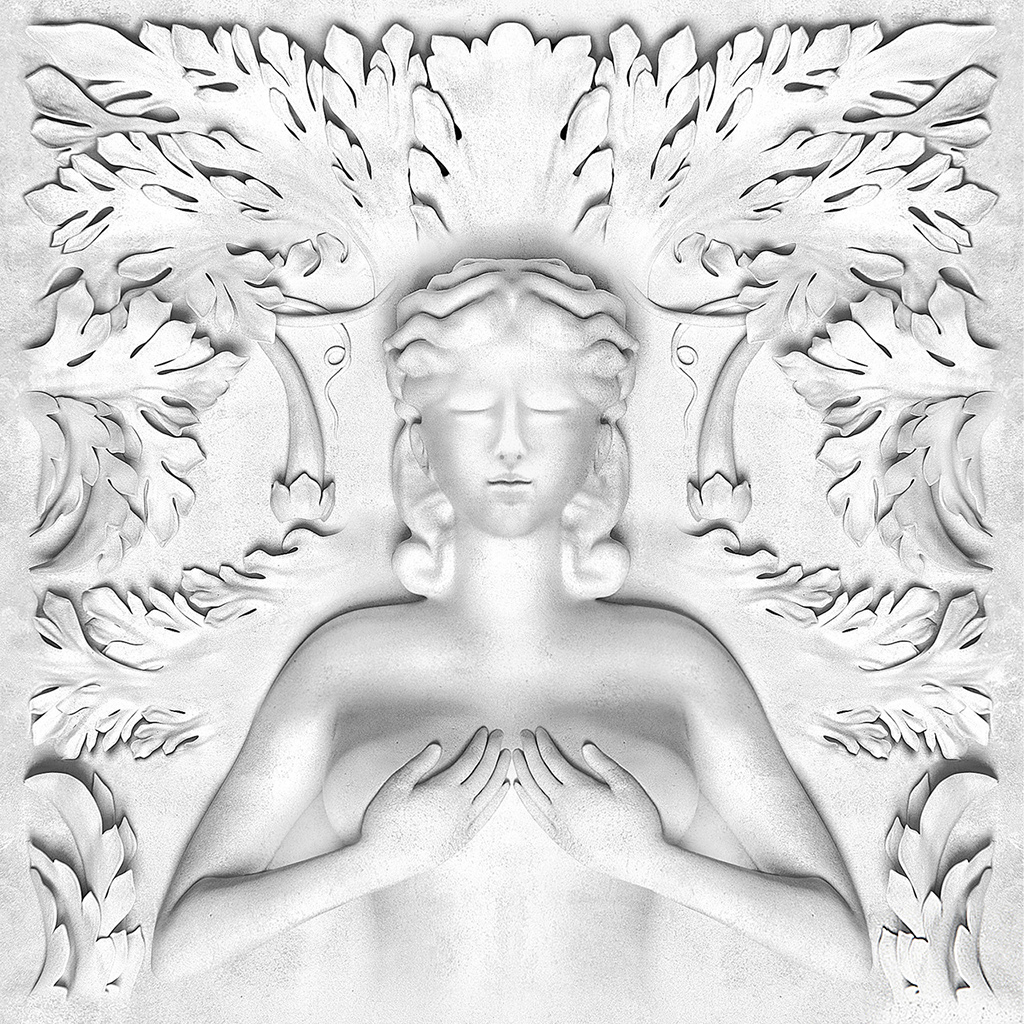 By 2009, West had hired Perez full-time and entrusted him with some graphic design work. At first, it was for the rapper's second blog, www.gallery.kanyewest.com. Later, Perez designed the artwork for various other projects for West and his G.O.O.D Music label, including his famous weekly "G.O.O.D Fridays" series and the Cruel Summer album. For the latter, which features a sculpture-like figure of a woman, "we started with four photographs by Fabien Montique, who shoots all of our covers, that Kanye liked," he explains. "Fabien was on the road with Kanye during the Watch The Throne tour. One day, he went into some sort of Baroque Venetian place and shot the ceiling, which had a sculpture of a girl. Kanye really liked [it], so he got this idea of [recreating it with] either plaster or stone. We took the photograph and had two or three different 3D artists make renditions."
"That was the most rewarding and painful experience in my life," he adds. "I started working on this cover in early May and ended in late September. I probably worked an average day of 14 hours a day. I spent so much time in front of the computer, my elbow, knees, and ankle blew up. We designed 240 album covers and that took over 800 hours. The packaging probably took a total of 1,200 to 1,400 hours. Kanye was so adamant about having the best product."
Still, Perez loved it. "I could relate to what I was doing," he recalls.
Both of West's blogs were shuttered in 2010—though Perez says West once considered reviving KanyeUniverseCity. By 2012, Perez became one of the art directors at Donda, where he'd go on to work on album covers for the biggest artists in music, including Nicki Minaj's The Pinkprint, Lil Wayne's I Am Not a Human Being II, Pusha T's King Push—Darkest Before Dawn: The Prelude, and A$AP Rocky's Long.Live.A$AP. He also helped design Pusha T's King Push merch and West's Yeezus, Watch the Throne, and The Life of Pablo artist memorabilia.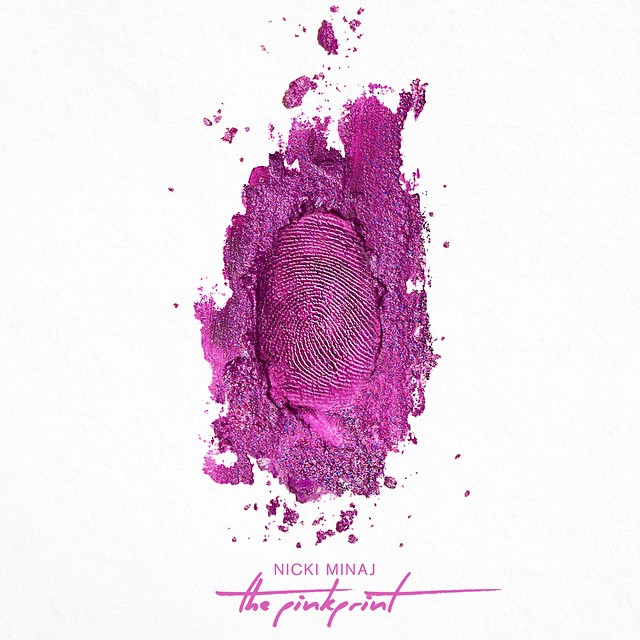 Perez only had a "day or two" to complete the artwork for ThePinkprint, which literally features a pink fingerprint. "I collaborated with Jenna Marsh, a photographer," he recalls. "She came up with this idea to use makeup, so we went to CVS at 2 a.m. and bought $150 worth of makeup. She smashed her thumb into this dish and made a crater, which ended up being the exterior of what's on the cover. Jenna photographed it, and I photoshopped it with Nicki's fingerprint."
Post-Donda, Perez says he hasn't mastered his own aesthetic yet; it's an ongoing process. But he's having more fun now—and incorporating more political messages into his work. Desiigner's "Timmy Turner" single cover has the phrase "Hands up, don't shoot" written on the right side of the image and an upside-down police officer holding a rifle at the bottom. "A lot of my earlier work was just pretty; I hadn't figured out what I wanted to say and how to say it," he adds. "But now I'm trying to bring awareness."
"He does his research," says photographer and director Fabien Montique, who's worked with West, Pusha T, and Perez on several projects. "There's history behind his work and information. It's not just a pretty picture. It's really valuable for a creative director to have a point of view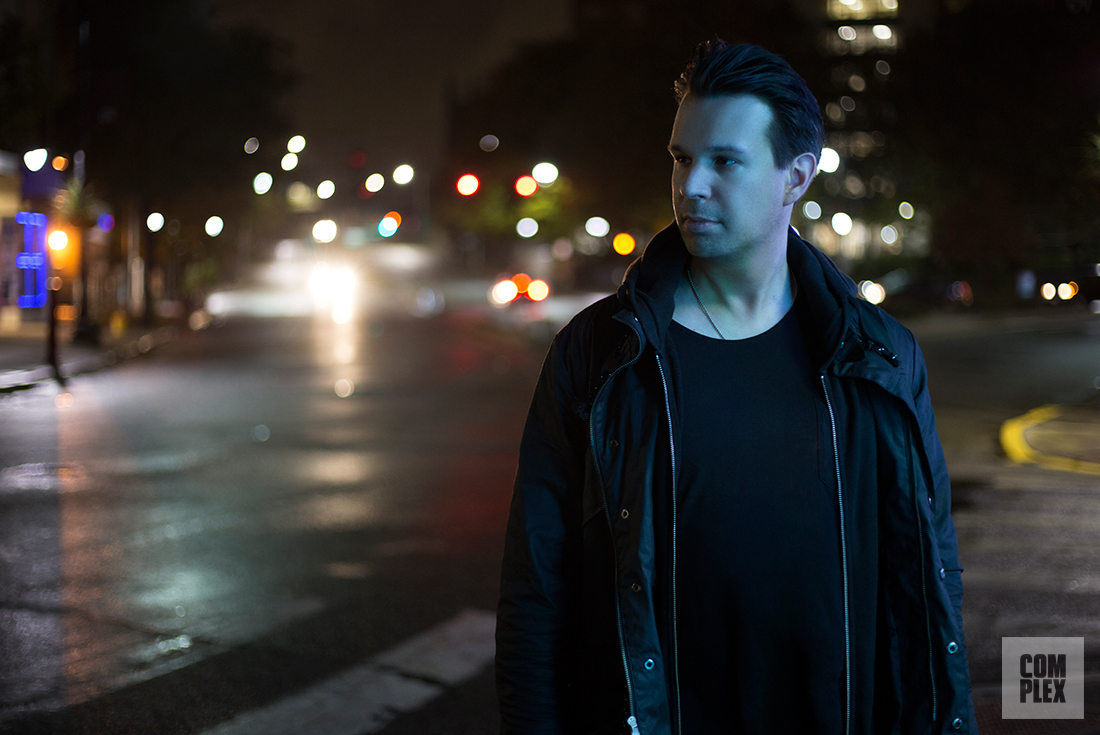 Perez is also exploring more. "Kanye was a bootcamp of what could and couldn't be done," he says. "I realized how far I could push my body and my mind to get to a product. But now, I have more freedom."
Perez has plans of starting a clothing brand outside of the United States with a third party, as well as a merch line in the vein of Virgil Abloh's Pyrex and Been Trill. "It'll be fun, a little bit of street, and metal and punk," he says of the merch line. He'd also like to teach design later in his career. Perez has a lot to look forward to.
"People used to make fun of me when I had a regular [9 to 5] job. They used to call me 'Hollywood Joe,' because my head would be somewhere else," he says. A smile creeps onto his face. "But I always wanted to get to this point."