Comme des Garçons to Launch a New Brand Exclusively Online This Summer
The brand will reportedly deliver "simple" designs for men and women.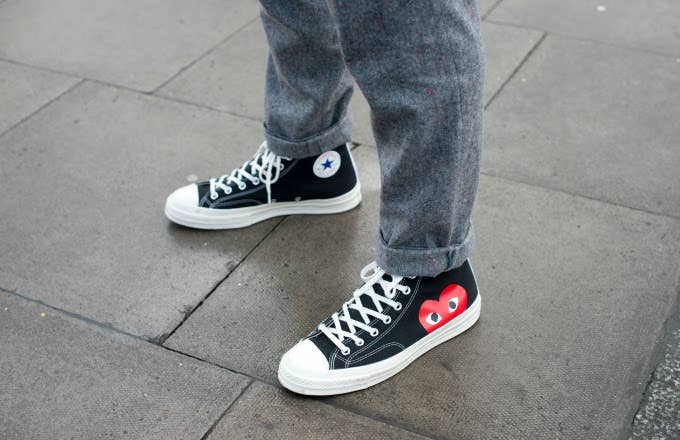 Getty
Image via Getty/Kirstin Sinclair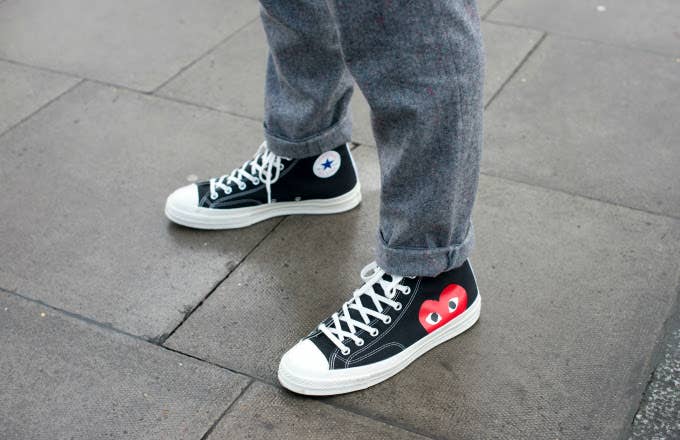 Comme des Garçons is preparing to add another pillar to its already expansive empire.
According to WWD, the Japanese label will launch an online-based fashion brand that will deliver "simple" collections for both men and women.
"Nobody knows yet, but what I can tell you is it's going to be Internet-based," CdG's CEO Adrian Joffe told the publication.
Joffe revealed the news last week during the opening of China's first-ever Dover Street Market. He also said CdG's founder Rei Kawakubo was designing the brand's website.
The imprint will mark the label's 18th sub-line, following PLAY, Shirt, Noir, Homme, and more. Joffe told WWD that the brand is expected to launch in July, with six international shops opening soon after. 
News of the expansion comes after a very successful and profitable year for CdG. WWD reports the labels' overall sales surged 30 percent to $300 million in 2017, while its NYC store saw a 50 percent increase. Though these are impressive figures, they're not too surprising considering all the buzz the label generated last spring: There were multiple big-name collaborations with brands like Supreme and Nike, as well as the Kawakubo-themed Met Gala exhibit, where celebrities celebrated the work of the legendary designer as well as the longstanding influence of CdG.