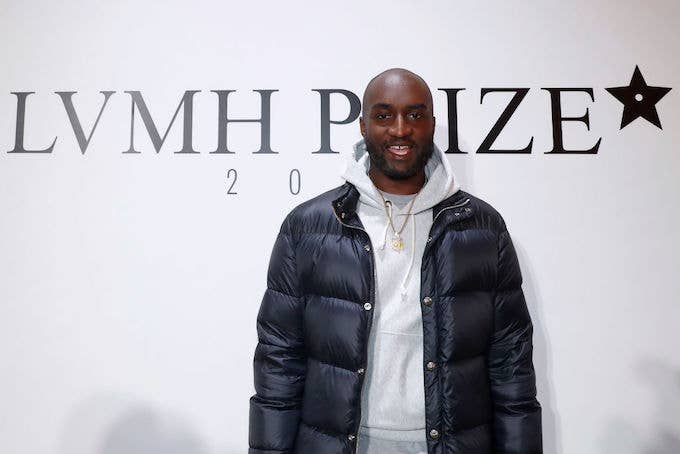 Luxury fashion conglomerate LVMH announced Thursday that the company has seen expansive revenue growth this past quarter— a double-digit surge that coincides with the arrivals of creative directors Kim Jones at Dior Men and Virgil Abloh at Louis Vuitton Men's. 
In comparison to the first quarter of 2018, LVMH saw a 16% increase during the first financial period of 2019, greatly surpassing initial estimates. Although the French luxury group doesn't reveal the monetary contributions of specific brands, the company cited Louis Vuitton's "exceptional" performance and noted that the brand's "creativity" is "ever more striking and innovative, and its Men's and Women's Autumn-Winter fashion shows were universally acclaimed."
Virgil Abloh's appointment to the creative helm of Louis Vuitton prompted many in the fashion industry to acknowledge the magnified influence of streetwear in luxury fashion. His rise to prominence within the industry as the creative director and founder of Off-White, secured the cult of personality he then brought to Louis Vuitton in 2018. Although his notoriety certainly bolstered the brand's creative pursuits, Abloh has also cited his disruptive approach to fashion as a tool for expansion. 
"My premier position is just to translate brand into current culture. The brands that I choose to work with are usually best in category and they also have some heritage to them," the designer told CNBC last year. "And my goal is to sort of articulate that heritage in a new refreshing way to a younger consumer."
In Thursday's announcement, LVMH also applauded Christian Dior, whose men's collections are ideated by acclaimed designer Kim Jones, for performing "exceptionally well." Although the designer's transition from Louis Vuitton to Dior wasn't as scrutinized as Abloh's appointment, his integration of pop culture and street style into his designs has also made the brand more appealing to younger audiences. Most recently, the designer collaborated with Brooklyn-based artist KAWS for Dior Men's SS19, which only heightened the fanfare following his debut. 
As noted by Bloomberg, the luxury fashion market is continuing to grow, and that expansion can be attributed to millennial and Gen Z customers' willingness to spend on high-end retail. Both Abloh and Jones have been known to stack their front-rows with celebrities from the worlds of music and design, likely bolstering their pop culture influence, and their appeal among younger fashion-enthusiasts.