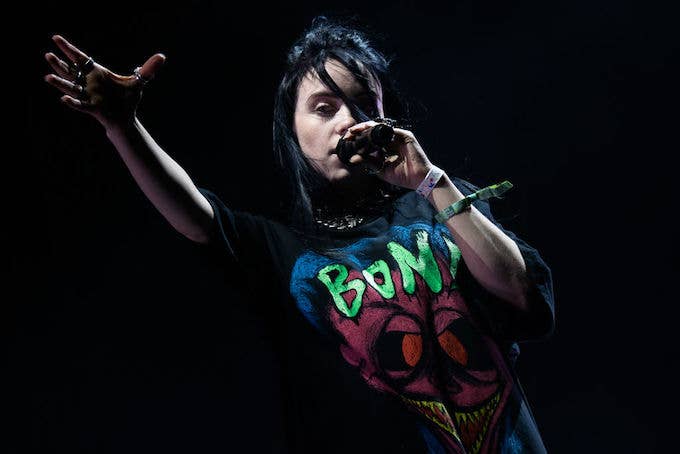 In a new ad for Calvin Klein, Billie Eilish opens up about her public-facing image, and specifically why she chooses to wear baggy clothes. 
In the campaign, entitled "I Speak My Truth in #MyCalvins," the featured celebrities open up about personal experiences which have shaped their individual stories. The "Bury a Friend" singer opened up about her fashion choices, and said that she chooses to wear oversized garments because she doesn't want to give anyone else the opportunity to have an opinion about her body. 
"I never want the world to know everything about me," she says in the voiceover for the Calvin Klein video. "That's why I wear big, baggy clothes. Nobody can have an opinion because they haven't seen what's underneath."
Eilish continues: "Nobody can have an opinion because they haven't seen what's underneath. Nobody can be like, 'she's slim-thick,' 'she's not slim-thick,' 'she's got a flat ass,' 'she's got a fat ass.'"
The singer's fashion choices have been scrutinized by detractors in the past, prompting Eilish to address the misogynist criticisms in her interview with NME. "If I was a guy and I was wearing these baggy clothes, nobody would bat an eye," she told the publication. "There's people out there saying, 'Dress like a girl for once! Wear tight clothes you'd be much prettier and your career would be so much better!' No it wouldn't. It literally would not."
Many body-positive fans took to social media to applaud Billie's candor and Calvin Klein's decision not to try and sexualize the 17-year-old artist.