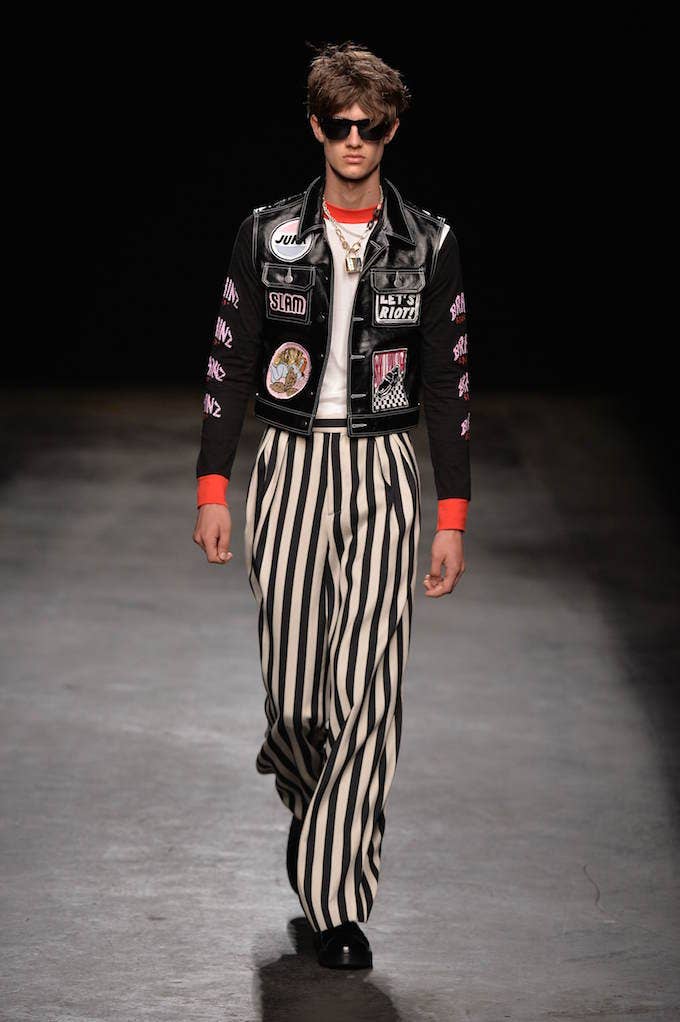 If you thought Topman was simply a fast fashion retailer, think again. Topman Design, the more high-fashion arm of the larger Topman brand, kicked off London Collections: Men with its spring/summer 2016 collection, titled "Northern Surf."
Like the title suggests, there's a distinct California vibe, which goes hand-in-hand with the collection's English punk aesthetic. Simply put, think The Endless Summer meets Easy Rider. The collection is set to include things like, "Super wide chinos...inverted pleats, retro tracksuits, embroidered studwork...and pyjama tailoring," just to name a few.
While Topman Design is generally more expensive than the brand's more general release offerings, that higher price is indicative of higher quality—not to mention a distinctly crafted aesthetic straight off the runway. If we're honest, it's one thing that helps separate Topman from its fellow fast-fashion contemporaries, and makes Topman one of the best mens brands coming over from England.
Check the collection below: