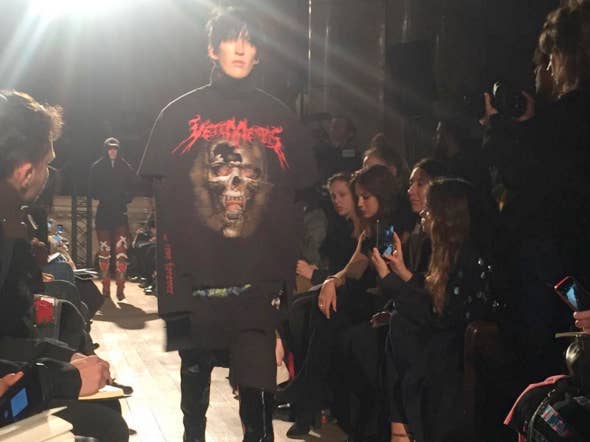 We've seen dudes like Kanye West and A$AP Rocky rocking Vetements for a minute, but the brand didn't actually have a men's line until now. Today during its Fall/Winter 2016 show in Paris, designer Demna Gvasalia debuted his first pieces made specifically for guys. The new collection fell right in line with what we have come to expect from the Parisian brand with its oversized silhouettes and unusual cuts. The men's looks included several boxy tops and baggy trousers, a velvet suit, a long leather trench and pants, and one very cowboy-esque denim get-up.
Even though Gvasalia separated his clothes by gender this season, we're sure this won't keep guys and girls from wearing whatever Vetements they want.
Kanye was also spotted sitting in the front row for the show, most likely contemplating just how he could steal Gvasalia.