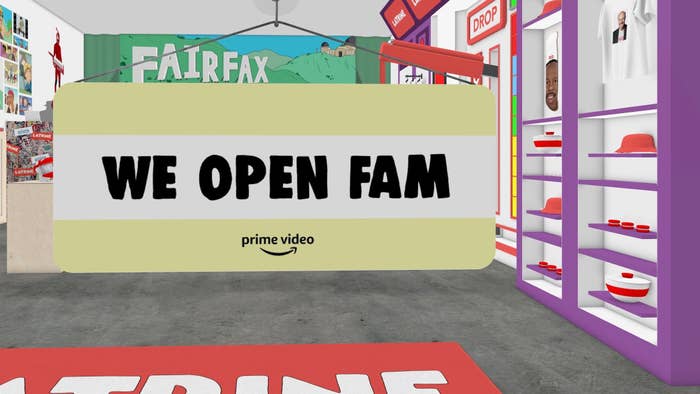 Amazon Prime Video is treating viewers to an interactive pop-up event in support of its new animated series Fairfax.
Named after the show's fictional brand Latrine, the upcoming activation will offer exclusive merchandise including a "Dr. Phil" graphic tee, branded skateboard decks, Jeff Staple-designed hoodies, as well as Quattro & Glenn's bird poop facial cream.
Attendees will also get the chance to participate in several interactive experiences inspired by Fairfax. The activities include:
Verified – The Ride – The ultra-Instagrammable centerpiece of the store will allow guests to attempt to hang on to the bucking check mark long enough to earn social status.
The Latrine activation will be located at 427 N Fairfax Ave Los Angeles, CA 90036, and be open to the public from 1-7 p.m. PT from Nov. 3-5. Attendees can also use their Latrineum cards for additional perks, such as free food and drinks, provided by small businesses in the Fairfax area.
You can check out some of the pop-up merch in the images below. Fairfax, which debuts on Prime Video this Friday, follows four middle-school friends who are fully immersed in streetwear culture and embark on a quest to earn clout on the iconic Fairfax Avenue.