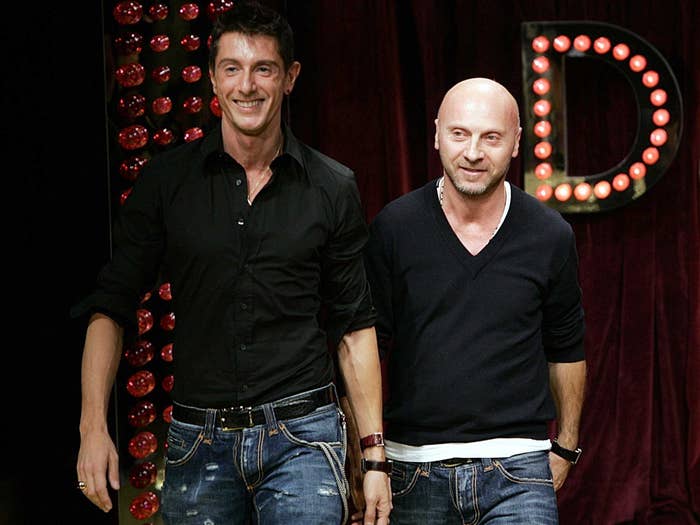 Dolce & Gabbana designers Domenico Dolce and Stefano Gabbana announced that they were going to take their case to Italy's highest court system after they were found guilty of tax evasion and sentenced to jail time back in April of this year. The appeal paid off, as Dolce and Gabbana were found not guilty, reports WWD.
The ruling comes after two lower courts found the designers guilty of not declaring hundreds of millions of euros from Italian tax authorities. After the guilty verdict, the designers were sentenced to a year and a half in jail. However, they have been cleared on the basis that there is no grounds for a case.
The three other defendants—general director Cristiana Ruella, finance director Giuseppe Minoni, and accountant Luciano Patelli—were also found not guilty. 
The case, which , involved hiding approximately $276 million, was not even one of the largest of several tax evasion suits that have hit luxury fashion brands this year. Giorgio Armani settled a case earlier this year by paying $373 million, Prada was under investigation for evading roughly $627 million in taxes, and the Bulgari family settled their case by paying $78.6 million after being accused of relocating $4.1 billion.
[via WWD]