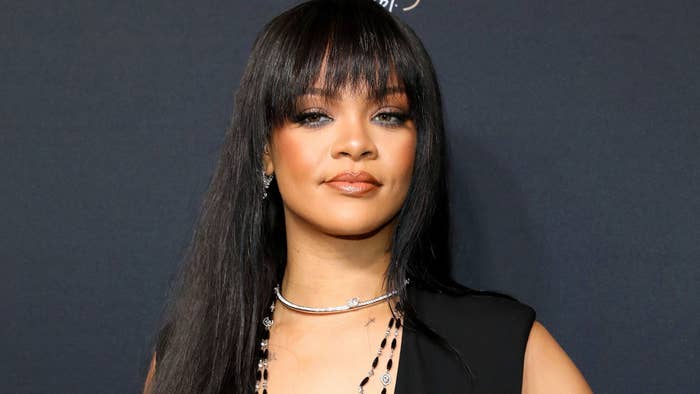 Gunna may have been clowned over his New York Fashion Week fit last month, but his iconic look earned a nod of approval from one of fashion and music's biggest names. 
Rihanna debuted her Halloween costume on Sunday, which was a spot-on homage to the rapper's now infamous ensemble.
The look includes tall Rick Owens boots, a sheer long-sleeve sweater, short-shorts, sunglasses, chains, and a leather vest—all of which appeared on the rapper only a month before. Rihanna even mastered the poses Gunna hits in his original Instagram post, which can be best described as deep in thought. The caption is the same, too. You can compare the two looks below. 
It wasn't long before Gunna caught wind of his twin. "Nawww U OVERLY WON 🙌🏽," he wrote under Riri's pic, celebrating her Halloween achievement, before reposting the image on his own Instagram Stories and calling Riri "OD."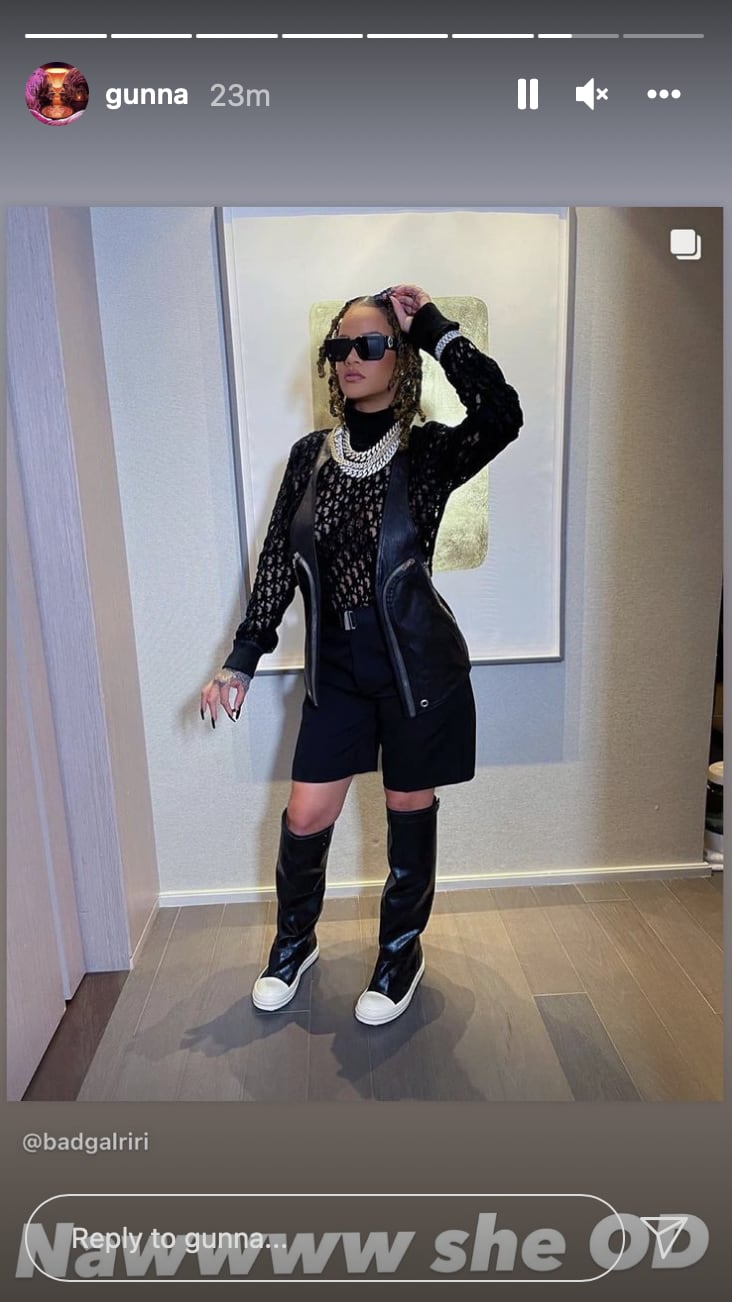 Gunna's look was originally dogged by Joe Budden and plenty of others, with the podcaster writing on Instagram Stories that he doesn't "wanna hear a word about my outfits ever again." The YSL rapper has opened up about his fashion sense in the past, recently telling GQthat he's never aiming to make a "look" with his fashion. 
"You don't know," Gunna said about how he knows when a "look" works. "You just gotta have the confidence to know it is. Everybody not gonna like what I wear, but a majority of people are. Everybody's not gonna understand what I wear because they don't shop where I shop."