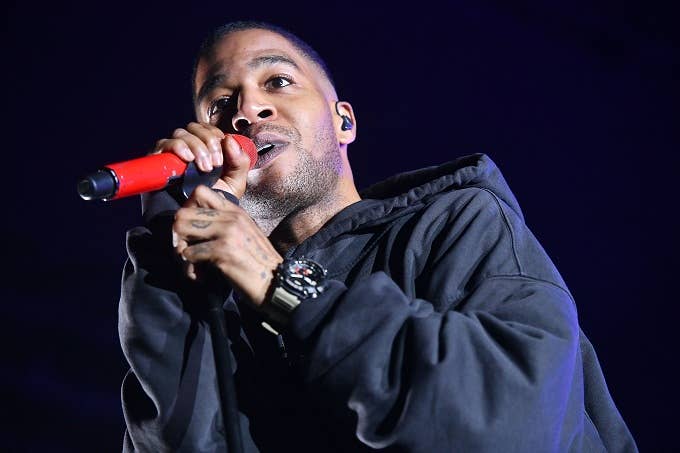 BadBadNotGood also provided music for the fashion show, performing "IV," a new untitled song, Kanye's "I Thought About Killing You," and their own version of "Ghost Town."
This Thursday show is a monumental event for Paris Fashion Week, with all eyes on the 37-year-old artistic director. Abloh has come a long way from interning at Fendi with his longtime creative collaborator and close friend Kanye. As Ye's Cudi-featuring "Ghost Town" got a live instrumental rendition at the end of the show, Virgil walked straight out to Kanye (12:30 in the video above) for a long hug that clearly had both men emotional.
Ahead of his debut show, LV provided some behind-the-scenes looks at Abloh's first collection on the newly launched IGTV platform. You can watch the 11-minute clip by downloading the IGTV app or updating the latest version of Instagram. It's posted to the fashion house's official @louisvuitton account.
"The elephant in the room is that I come from a different place, into this, like, storied lineage of fashion," Abloh says at the beginning of the clip, reflecting on his appointment to the historic brand. "And what I wanna do is, I wanna be like in those Western movies where there be like one black cowboy. You're like 'I don't understand where you came from.' […] I kinda wanna deliver a message; be like, 'Yeah, I come from this place.' And this place has been usually labeled as streetwear."
Before his LV show, Abloh shared his Spring 2019 collection for his brand Off-White. Read our review of that show here.