In celebration of Purple Haze's 15th anniversary, Cam'ron has teamed up with Diamond Supply Co. on limited edition merch.
The forthcoming collection consists of streetwear essentials, like pullover hoodies, sweatpants, snapbacks, and graphic tees. Purple is, of course, is seen throughout the merch as well as nods to some of Purple Haze's standout tracks: There's a T-shirt that shows a cartoon version of Cam with the "Down and Out" lyrics "Drinking sake on a Suzuki," as well as hoodies with line "The realest since 'Kumbaya,'" from "Killer Cam."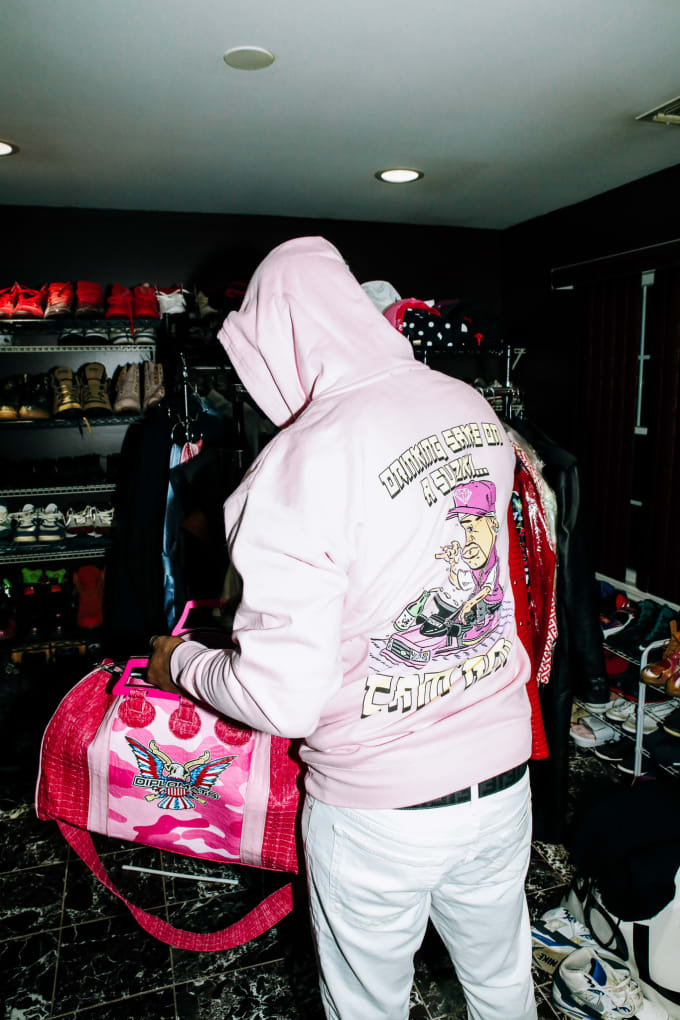 The Cam'ron x Diamond Supply Co. collaboration will drop in conjunction with the rapper's NYC show this Friday. Attendees can cop limited quantities at the event from 7 p.m. to 1 a.m. at Villain, 307 Kent Ave. in Brooklyn. 
Cam gave a little preview of the collection via Instagram this week, when he unveiled the cover art for his long-awaited Purple Haze 2 album, as well as the dates for its supporting tour. The 16-track project—available now for pre-order—is expected to drop this Friday. The sequel will include the previously released tracks "This Is My City," "Big Deal," and "Believe in Flee," as well as guest appearances by Wale, Jim Jones, Max B, and more.
You can check out the Purple Haze merch pieces, which will range from $10 to $80, below.