Ushering in the fall season, Willow Smith launched the Prada Linea Rossa Fall/Winter 2019 collection performing a staged set along the Central Line on the London Tube. Taking up her guitar as any busking musician, the 18-year old songstress belted out melancholic tunes for evening commuters, drawing a crowd of those who recognized the "Whip My Hair" artist. Matching the sporty red line emblem, Willow chose the Central Line, colored in red, to symbolically represent London's own "Red Line," or "Linea Rossa."
Originally launched over 20 years ago, Prada Linea Rossa, a distinct, defined offering within the Prada mainline, fuses high fashion with high performance and design excellence with technical prowess. Inspired by the sportswear of the '90s, the contemporary designs have garnered much of the fashion world's attention and adoration. Prada Linea Rossa has always been inspired by reality, by the demands of modern living - bodies and movement, urban reality and metropolitan clothing. The technologically advanced Linea Rossa line reflects that in clothes engineered for outstanding performance, everyday.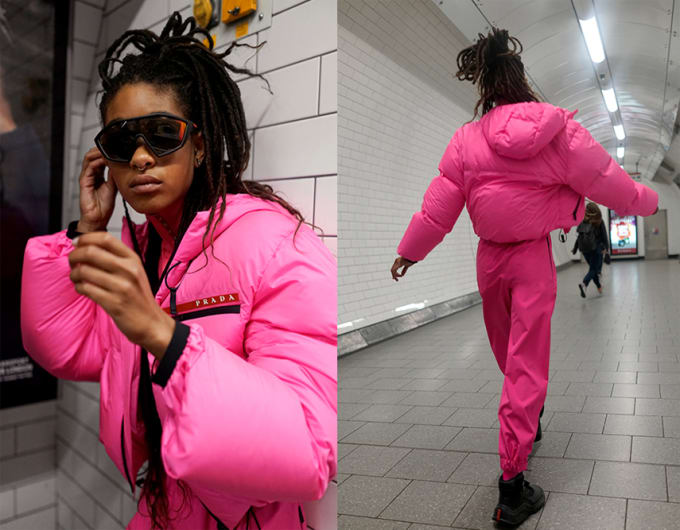 Check out Willow Smith's performance in London's Tottenham Court Station above.