Over the weekend, Kanye West was spotted in Malibu sporting a vintage Vuarnet t-shirt, and thankfully we now know where we can get ahold of it for ourselves. The French eyewear brand was founded in 1957 before making its international debut during the 1960 Olympics, where it instantly became a hit with skiers. Now the brand is making a bit of a comeback in the States, and Kanye is certainly helping with that.
Vuarnet have just debuted a Summer '18 collection online, and it'll also be available at the brand's first ever US store opening this weekend in New York City. Among the collection is a number of hoodies and new t-shirts, as well as a tote bag, swim trunks, and cap. The collection includes a replica of the vintage-style t-shirt Kanye was spotted wearing, although in a different, more neutral colorway.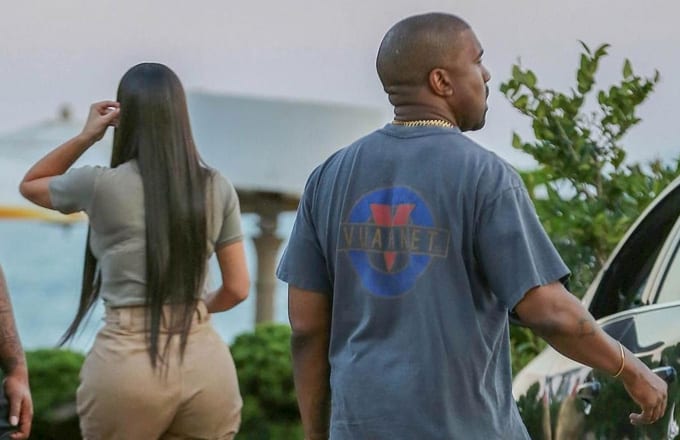 The opening of Vuarnet's US flagship will take place this Saturday, July 14, on 39 Spring Street. The boutique will offer the brand's classic eyewear, their summer '18 collection, and more.