By now you should all know that to truly have a flawless sense of style your sock game needs to be on-point. Now... Thanks to Stance you can stunt with socks honouring renowned graffiti artist and painter of the late 70's and 80's American punk scene, Jean-Michel Basquiat.
The brand's newest collaboration features Basquiat's signature use of codes, textures and pictograms on socks, underwear and intimates for both men and women.
Basquiat's popularity extends well beyond the art world these days. Those who were familiar with his work prior to 2011 know Basquiat as a prolific artist during the 1970s and 80s, before his unfortunate death at the young age of 27. Before the world knew him as Basquiat, he wrote graffiti under the moniker "Samo" (same old sh*t) with his friend Al Diaz during the late 1970s in the Lower East Side of Manhattan. By the early 1980s, he was dating Madonna, hanging out with Andy Warhol and Keith Haring and exhibiting his neo-expressionist paintings in galleries around the world.
The Jean-Michel Basquiat for Stance collection is available now at stance.com as well as select retailers globally. The pieces will cost between $14 and $40.
You can check out select styles from the collection below:
MENS: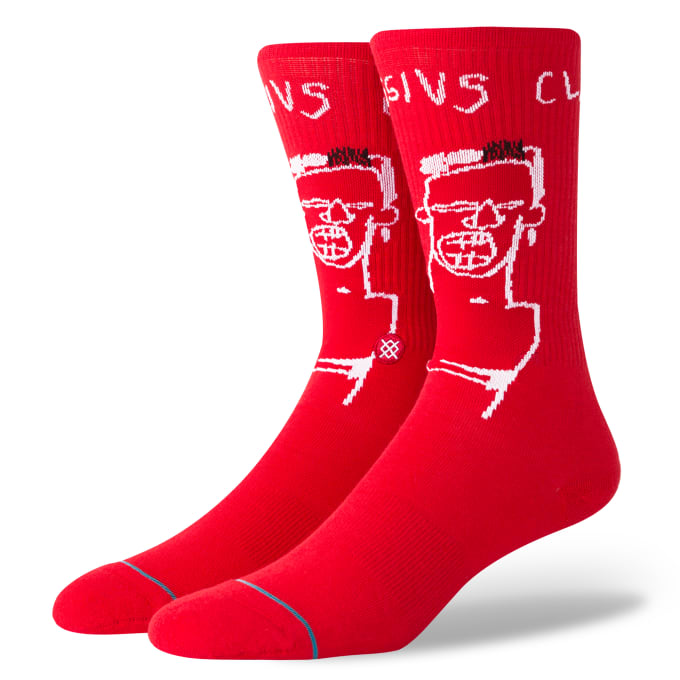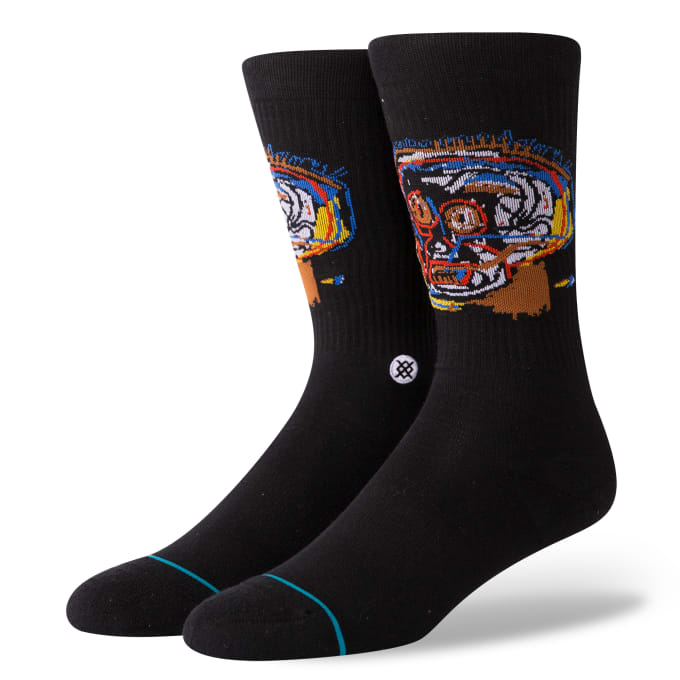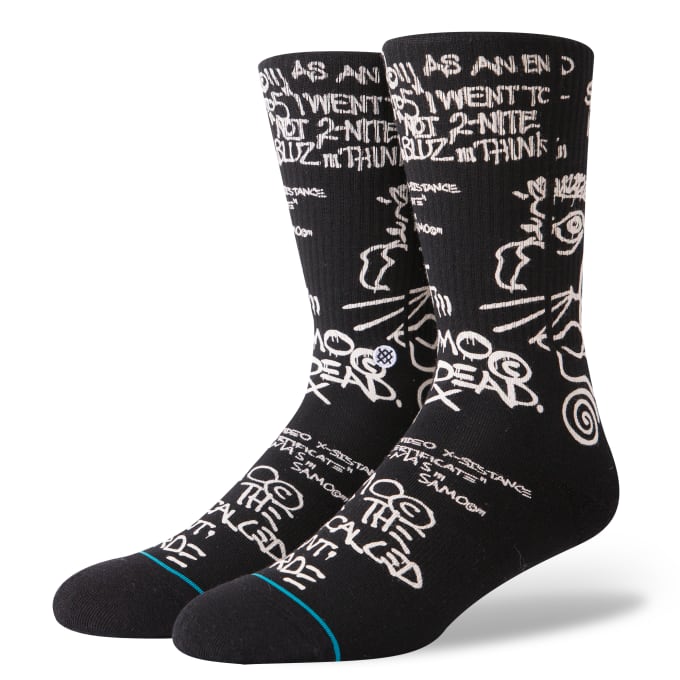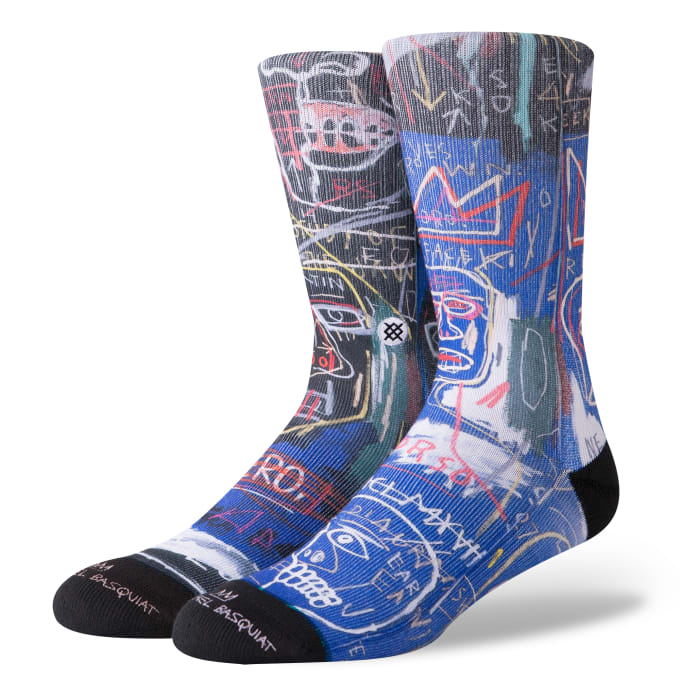 WOMENS: