Summer is (finally) here, which means it's time for everyone to switch up their wardrobes, embrace some lighter fabrics, and rock a few fresh accessories. If you're on the lookout to find something for your dad, a homie, or even yourself—whether you're willing to do a little splurging or want to stay on budget—these trendy gifts are sure to do the trick, and keep their closet laced all summer long.
Timex Fairfield Supernova Watch, $119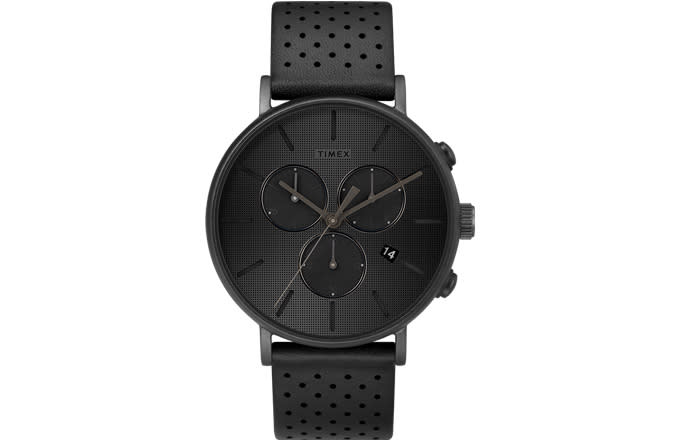 Need an affordable watch that doesn't compromise on sleekness, style, and innovation? Then you don't have to look any further than Timex's Fairfield Supernova. Coming in a range of colors from matte black, to brown/silver, brown/blue and more, it's the perfect timepiece. The product also features a leather strap, INDIGLO® backlight, and is water resistant up to 30 meters.
Links of London Venture Men's Tan Leather Bracelet, $225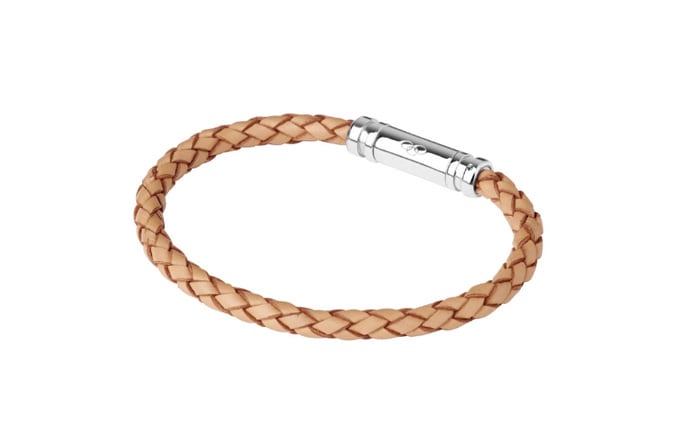 If a watch just isn't enough and you're looking to add a little something extra to his wrist, this leather bracelet from Links of London may just do the trick. It's definitely an ideal piece to stack with a statement watch or other wristbands. It's available in a range of colors, including hunter green, black, navy, and tan.  
Ted Baker Grankan Crossgrain Holdall, $289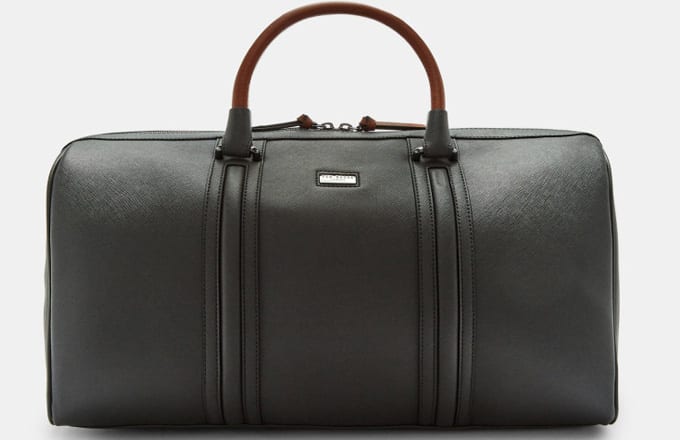 Summertime is the perfect time to travel. And if you want your guy to arrive in style, Ted Baker's Grankan Crossgrain Holdall is the perfect, spacious carry-on/weekender bag. With a removable, adjustable shoulder strap and sturdy top handles, this bag is sure to stand the test of time.
H&M Short-Sleeve Shirt Regular Fit in Dark Blue/White Striped, $13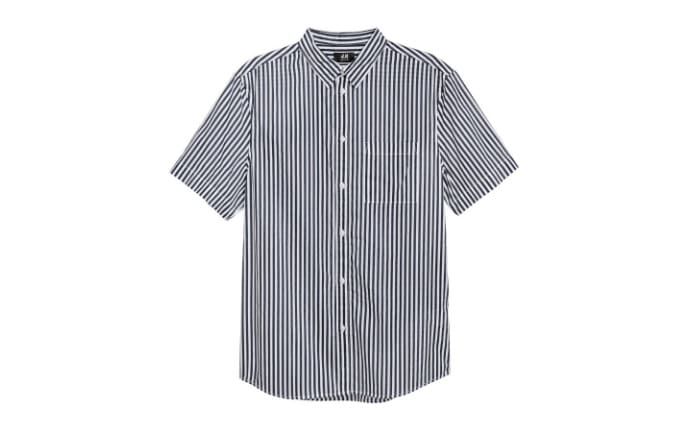 Vertical stripes are definitely in this summer, and since the shirt is made from 100 percent cotton, it's breathable, keeping the wearer cool all summer long. And you can't go wrong with the under $20 price-point. If stripes aren't your thing, the shirt comes in a range of other colors and prints, so there's surely something available for everyone, no matter his style. 
Zara Sleeveless Floral T-Shirt, $26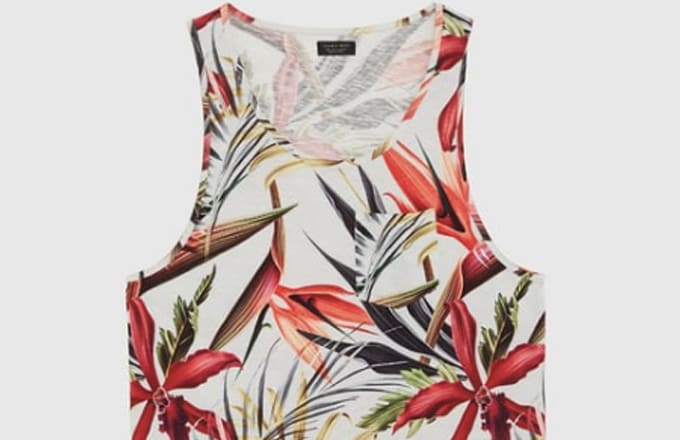 If you're looking to ditch the sleeves and embrace a floral pattern instead, Zara's got you covered with this summer tee. The multicolored shirt can be matched perfectly with anything from jeans to chino shorts or swimming trunks at the beach. It can also be layered under a button-up or light jacket on a chilly night.
Polo Ralph Lauren Reversible Leather Belt, $75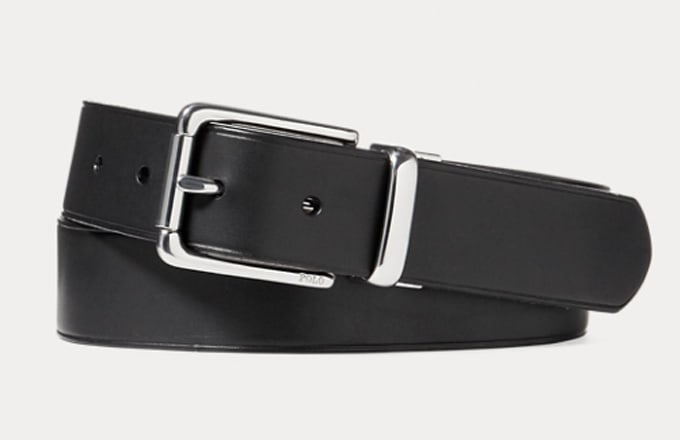 Why buy two belts when you only need one? This reversible Polo belt can be switched from black to brown to match with virtually anything he decides to wear this summer. Made with Italian vachetta leather, which is a type of premium cowhide, this sleek, simple accessory will look impeccable for years to come. 
J.Crew 10.5" Oxford Short, $70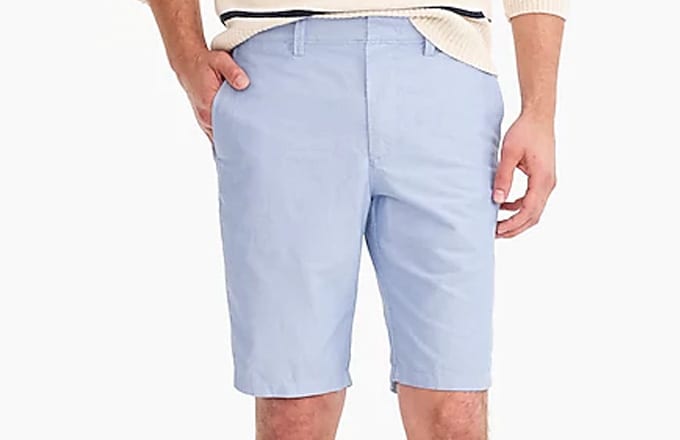 The early 2000s are long behind us, so let's hope by now most men are aware that shorts should be worn well above the knee. But for those who are still too shy to show off too much leg this summer, these Oxford shorts from J.Crew offer a happy medium. The thigh is still completely covered, but they end right on the upper knee.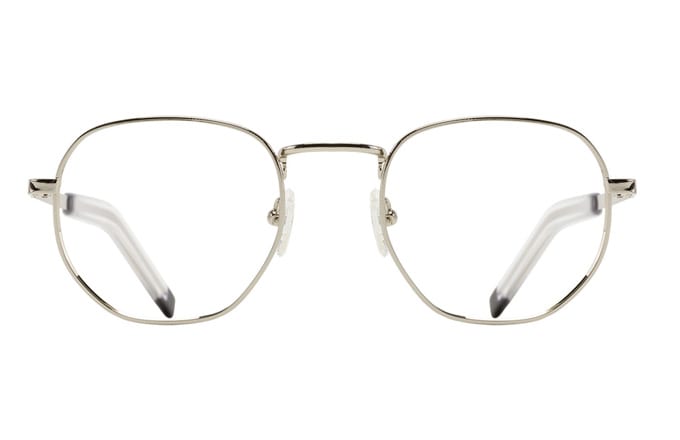 Affordable eyewear is always in. And since men have been becoming more and more creative with their looks in recent years, why not try these round spectacles? Available in both silver and gold, these glasses, which are reminiscent of the '90s, are the perfect look for summer, whether you'll need a prescription, or are looking for some new sunglasses. Since BonLook only has physical stores in Canada, they offer virtual try-ons, where you can upload a picture and see how they'd look on whoever you're planning on gifting them to. 
SeaVees Hermosa Plimsoll Sneaker, $88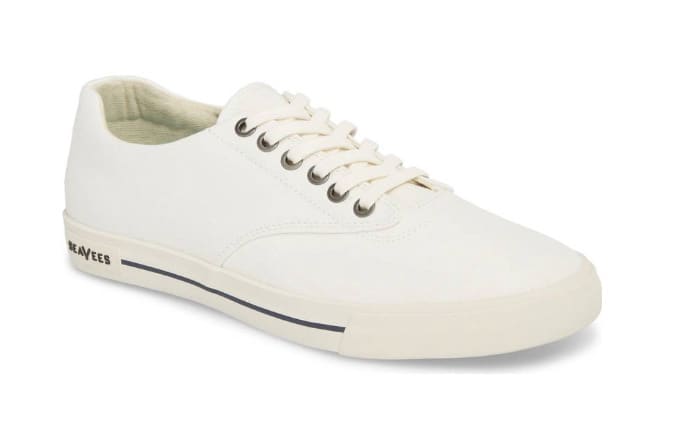 Comfort, airflow and style are all a part of SeaVees' Heromsa Plimsoll Sneaker. Inspired by '60s skate style, these kicks are not only light, but include removable memory foam to perfectly shape to any foot. They run true to size, so whether you order online or buy in-person, they should be a perfect fit.
Pilgrim Surf + Supply Logo-Embroidered Twill Baseball Cap, $45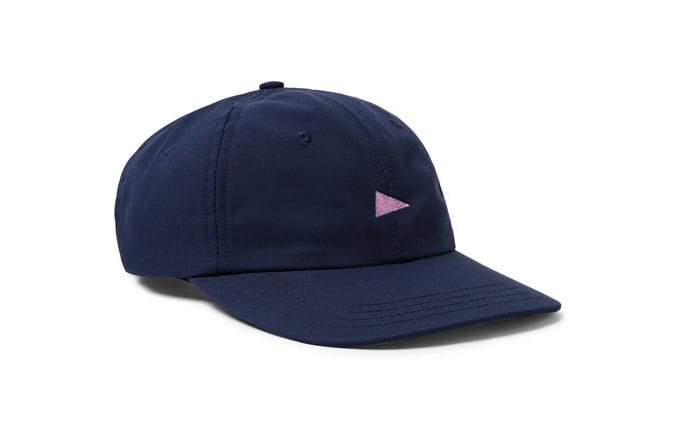 Responsibly-sourced and affordable? You can't go wrong with this cap from Pilgrim Surf + Supply. Made from 65 percent recycled polyester and 35 percent organic cotton, this hat is both breathable and good for the environment. The perfect gift for the ethical man in your life.