It's no secret that Pharrell is a fan of A Tribe Called Quest. Time and time again, the producer has spoken about how the legendary hip-hop group not only influences his work but also inspired him to get into music. In 2010, he told The Guardian that "Bonita Applebum" off ATCQ's album People's Instinctive Travels and the Paths of Rhythm changed his life.
"I was so amazed by that record that I lost my mind," he said. "I didn't know what it was, I was like, 'Oh my god!' I played it day in, day out. Every girl I dated had to listen to it over and over late at night and we had to have nightly discussions about it. We needed to talk about how it took us to other worlds… After 'Bonita Applebum' I went to the other side, and started making music rather than just listening."
As the story goes, Pharrell first met ATCQ in the '90s. Over the years, he built a relationship with them and, in the mid-90s, worked with the group on their fourth studio album Beats, Rhymes and Life. But now, the two are finally coming together to release a long overdue clothing collaboration.
On March 13, ATCQ, The Thread Shop, and Pharrell's Billionaire Boys Club brand will be dropping a capsule collection that will include hoodies, T-shirts, and a few other surprises to be announced closer to the release date. The hoodie will feature BBC's classic curve logo and the album cover for ATCQ's landmark sophomore album The Low End Theory. The tee features "ATCQ" and BBC's logo head on the chest, as well as a spaceship graphic with the words "Let's Make Something Happen"—a line from ATCQ's "The Space Program" from their latest project We Got It From Here… Thank You 4 Your Service. All pieces will be available exclusively at BBC's New York flagship and the ATCQ Thread Shop website.
In addition to the capsule, ATCQ will release the trailer for a short film for "The Space Program" off We Got It From Here... Thank You 4 Your Service on the same day, exclusively on Apple Music. The video, directed by Warren Fu, will be the last video being released from the album. 
Ahead of the BBC collaboration, Complex spoke to ATCQ members Jarobi, Ali Shaheed Muhammed, and Consequence about the capsule, meeting Pharrell for the first time, and what they thought of Dave Chappelle shouting them out before presenting Best Rap Album at this year's Grammys.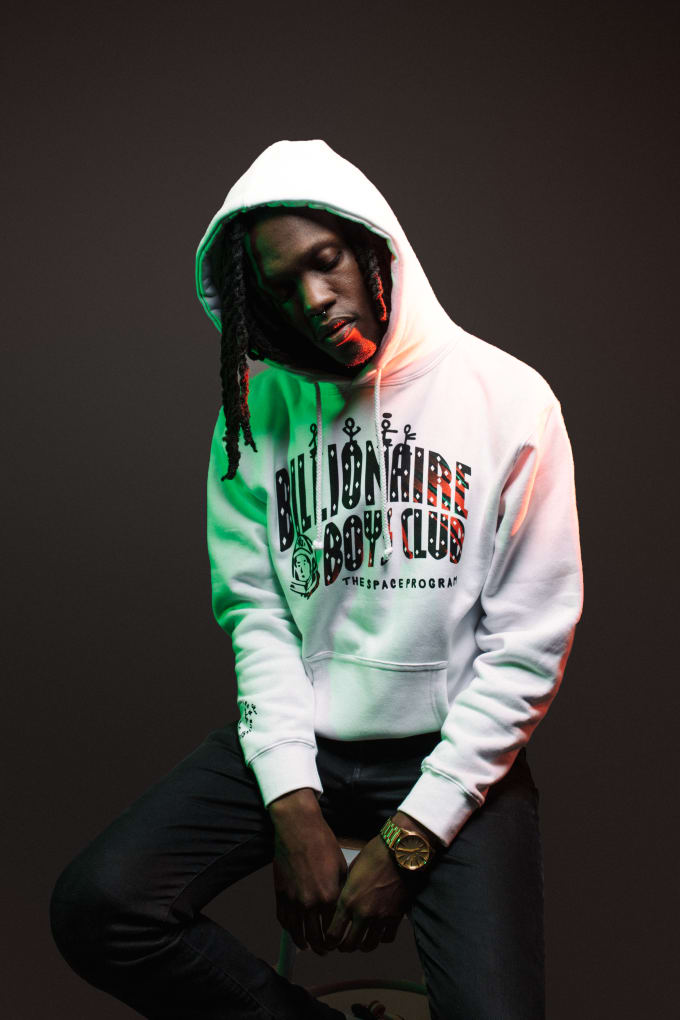 How did this collaboration happen?
Consequence: We have a longstanding relationship with Pharrell. He's publicly stated that he's always been a student of the Tribe catalog and how Low End Theory changed his life. We worked with him on Beats, Rhymes and Life. There's always been this revolving door with Pharrell and Tribe. Even as of late, when the Grammy nominations came out, he was... Outside of Q-Tip's video clip where he's stating his displeasure with what happened, Pharrell took to Twitter to state how important Tribe was to him and to the culture as far as longevity in hip-hop. There's always been a respect there.
How long ago did you guys start talking about the collab?
Consequence: This collab happened really fast. It literally happened right after the Grammy nominations were announced and he made that statement. He and I had been talking about other things. When we saw what happened with the Grammys, we were like, "Let's turn this into a lemonade stand instead of worrying about the lemons."
Some of the graphics merge both the Low End Theory album cover and Billionaire Boys Club's logo. Did that have anything to do with Pharrell's personal love for the album?
Consequence: Definitely. And that's one of the iconic symbols of Tribe. We wanted to make sure the marriage of the two brands were represented in the most iconic manner. We just wanna do things that preserve the heritage of the group and what it means to the fans. Being able to drop a record 18 years after the last joint.... That's a hell of an engagement. We feel obligated to extend it and give the people what they want. We also wanted to bring in the newer generation especially with BBC. They have such a great grip on what's Hypebeast and what's Complex.
Jarobi: Yeah and definitely to give our brand new life. We seen that people are still interested in Tribe and we want to be able to service all of them.
Consequence: We gon' keep dropping that butter—Phife voice. We gon' keep coming with that butter.
Ali: When you look at the early photos of A Tribe Called Quest, we were fashion-forward even though we weren't trying to make a fashion statement. If anything, we were just celebrating our individuality. It was vibrant, colorful, youthful. That aspect remains within the group still. You hear that sentiment in the last album. We still remain connected to human culture, human connection. With regards to the fashion side of it, we wanted to be able to offer our fans more than just the regular tour T-shirt, which you find everyone doing. We want to be able to offer things that people will wear outside of just going to a concert.
Can we expect to see more pieces, besides the hoodie and T-shirt, in the collab?
Consequence: You can definitely expect to see more pieces. There are pieces that'll be straight collector's items for people. It's a dream collab to have Tribe and BBC together.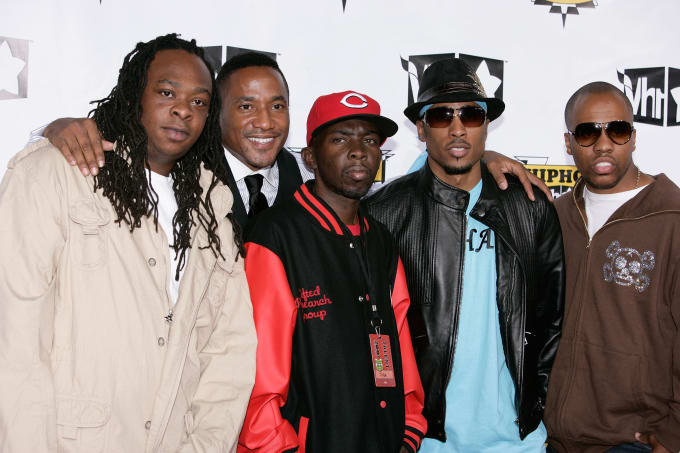 Do you remember when you first met Pharrell?
Jarobi: I remember when I first met Pharrell we were doing a show in Miami. We were staying on Collins [Avenue]. We just finished the show. It was all of us together and we were walking into the hotel. That was the first time he saw all of us together. He was buggin' out and I was buggin' out too. That was 2004.
Consequence: When I met him, him and Tip had started building a relationship. He had done "Rump Shaker" with Teddy Riley. Tammy Lucas had the record "Is It Good to You" out and Tip had fell in love with her voice at the time. We used to ride around in his BMW listening to it. I was still in high school, illegally smoking marijuana. [Laughs.] He had brought Pharrell and Tammy to the studio. There was this record on Beats, Rhymes and Life that had Pharrell, Busta Rhymes, Rampage, Know Naim, who was on the B-side of the "Oh My God" record. I was actually vocal producing Pharrell in the booth at the time, so that's how me and him got cool after that. It's 100 percent authentic. He's really real about how he feels about Tribe.
Ali: I first met Pharrell in '95. At the time, I was moonlighting as an A&R. For me, I thought instead of just being an artist who complained about a record label I should learn what it means to operate a record label. So I took an A&R job at Quincy Jones' record label Qwest Records. While I was working at Qwest, I tried to bring the Neptunes into the fold for the label because they had been doing remixes and their remixes were poppin' at the time. I saw great potential and I thought it would be smart for Quincy's company to have some sort of alignment with young, up-and-coming producers that would give the label life. Unfortunately, they didn't see that. But I brought Pharrell into the Tribe sessions.
What's it like to know Pharrell, who's arguably one of the greatest producers, is inspired by you guys?
Ali: Very humbling. It's interesting. We're inspired by some of the same things. As fans of music that pre-date our existence, we interpreted that music in somewhat the same ways and somewhat different ways. It's just dope when you link up with people who vibe with the same things you vibe with. But it's another level when you are actually the person who influences that person, and that doesn't happen often. For someone who has been so iconic in his own production, musical contributions, it's mind blowing that we planted such a seed. It's definitely humbling. The crazy thing is the same way we inspire him, seeing what he's done musically and outside of music, he inspires us back.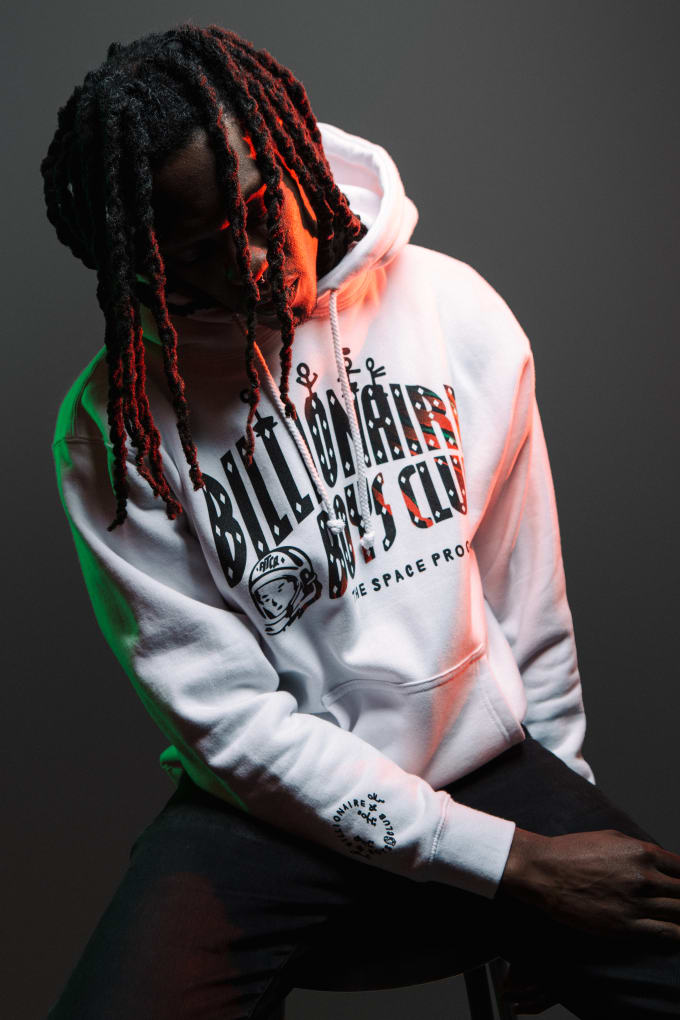 Donald Glover said that he was inspired by ATCQ for avoiding sophomore slump for season 2 of Atlanta. Did you guys hear about that?
Ali: Nah, I didn't see that.
Consequence: That's dope, though.
Jarobi & Ali: Yeah, that's dope
Ali: I actually worked with him. I forget what year it was. Maybe 2013 or 2014.
Did you guys see Dave Chappelle shout-out ATCQ just before he presented the award for Best Rap Album at the Grammys?
Consequence: Of course!
Jarobi: Dave's the homie. He's a good friend of ours. It's cool to get recognition from your peers.