Supreme's inevitable Scarface-themed collection is here. A selection of pieces were first teased back in August in Supreme's Fall/Winter 2017 lookbook, leaving prospective buyers to guess about what exactly the streetwear brand had up its sleeve for the full range. Tuesday brought answers.
The collection features original imagery from Brian De Palma's 1983 cocaine classic starring Al Pacino. Instantly recognizable shots and lines from the film, which has remained pervasive in pop culture since its release, are spread across sweatshirts, skateboards decks, even a desk lamp.
Select pieces from Supreme x Scarface will be available in-person at shops in Brooklyn, Los Angeles, London, and Paris starting Oct. 12. Japan shops will have their share of Scarface-emblazoned pieces Oct. 14. Take a look at the full collection below.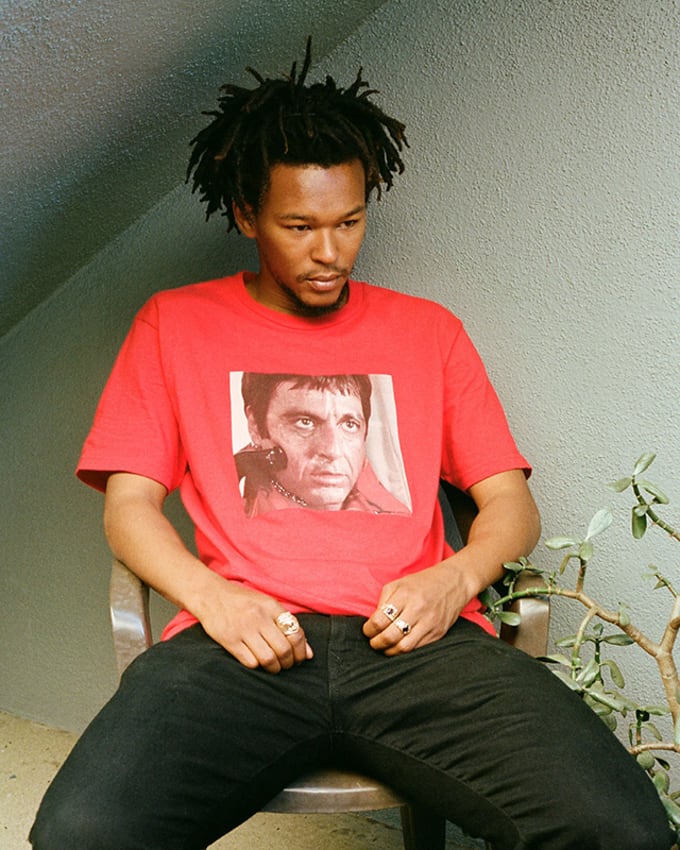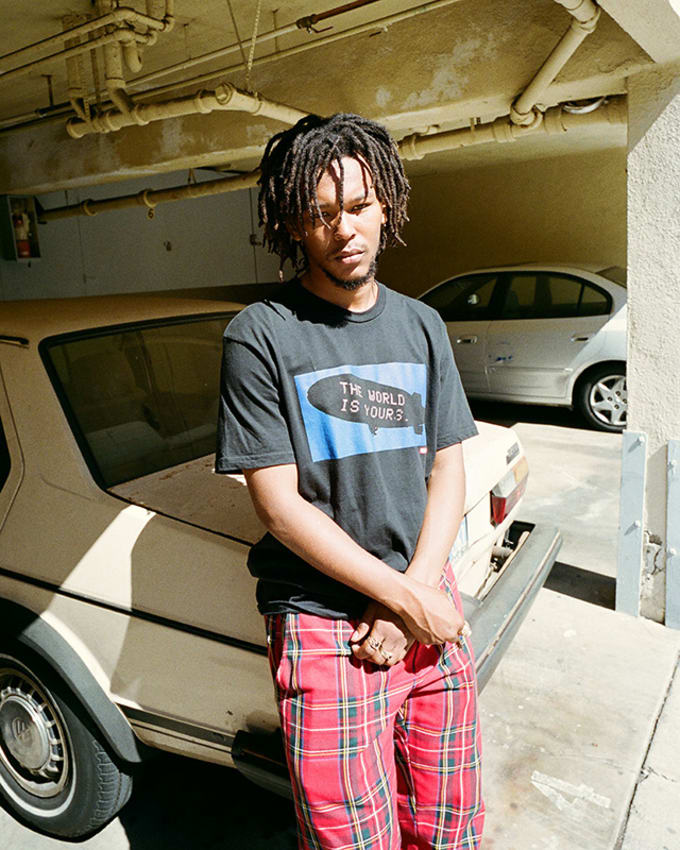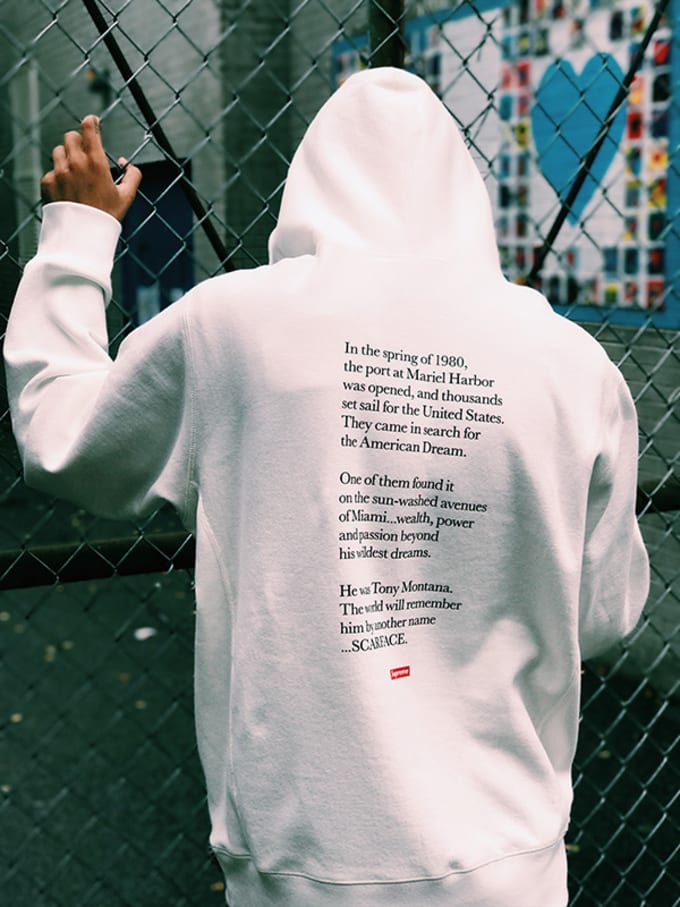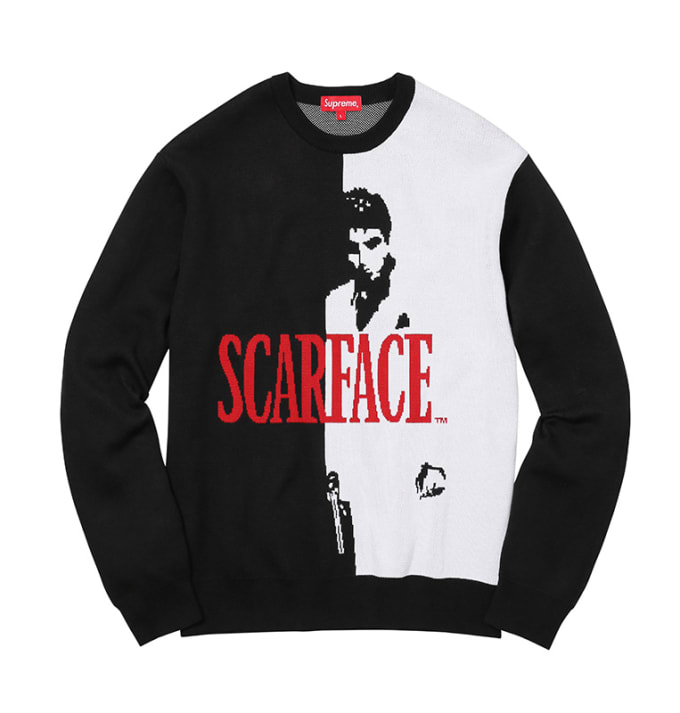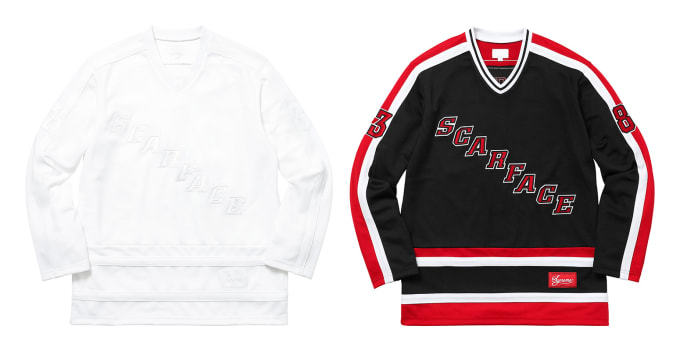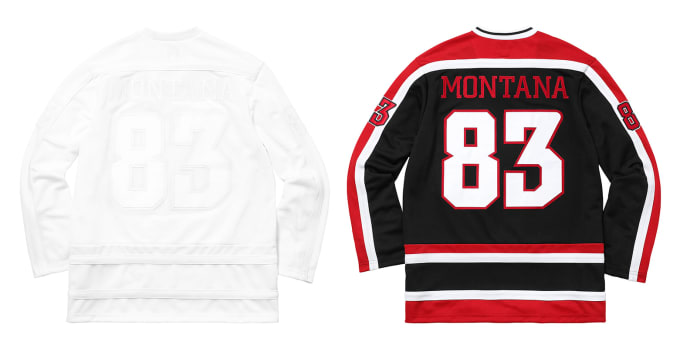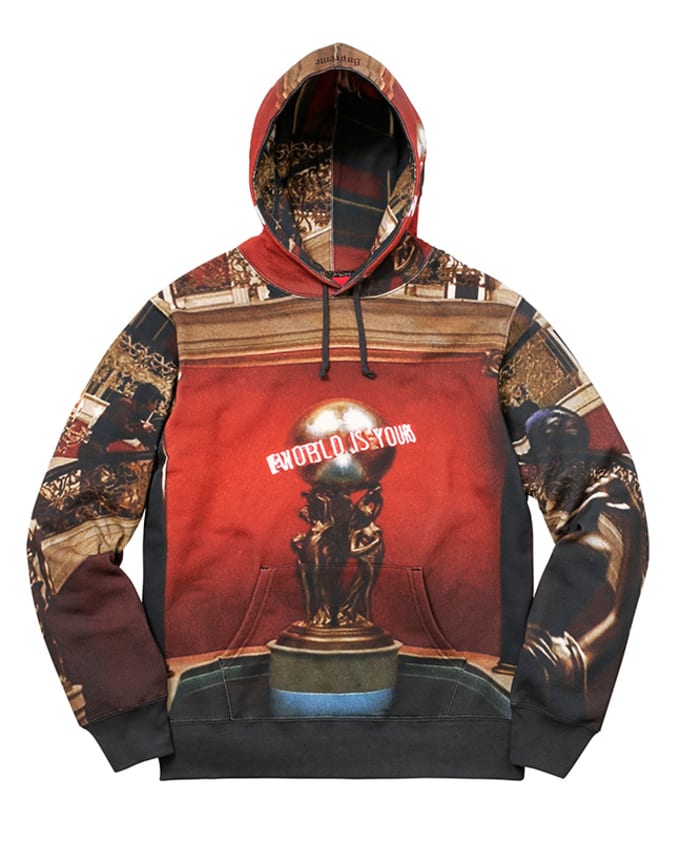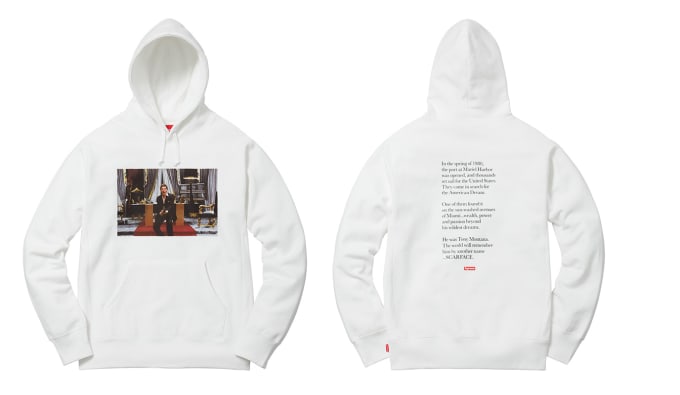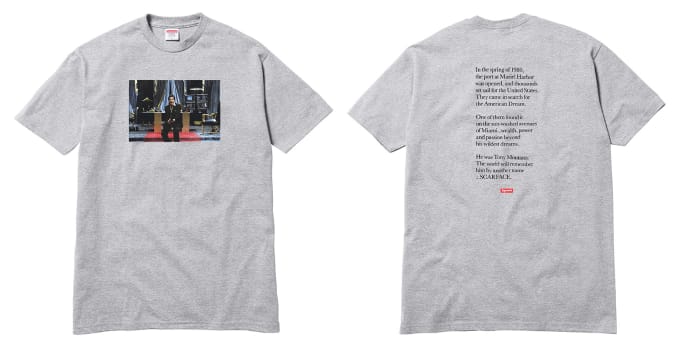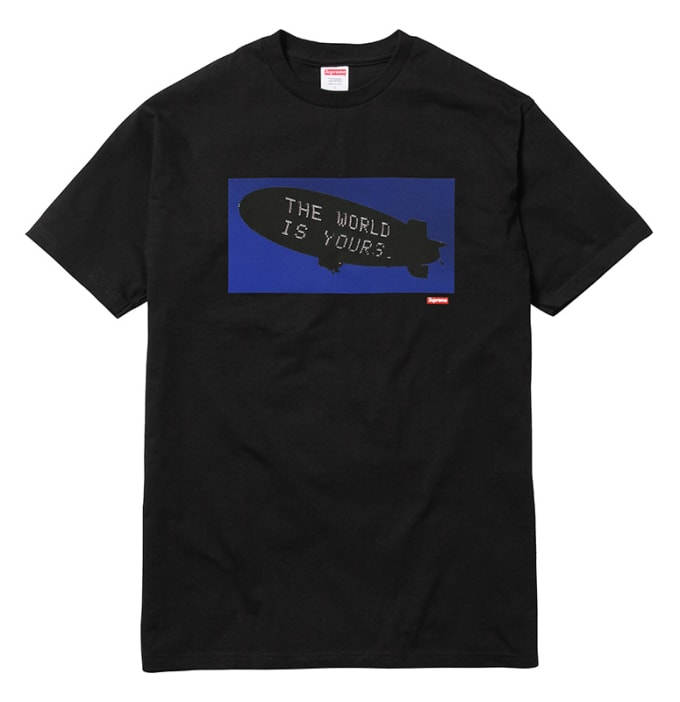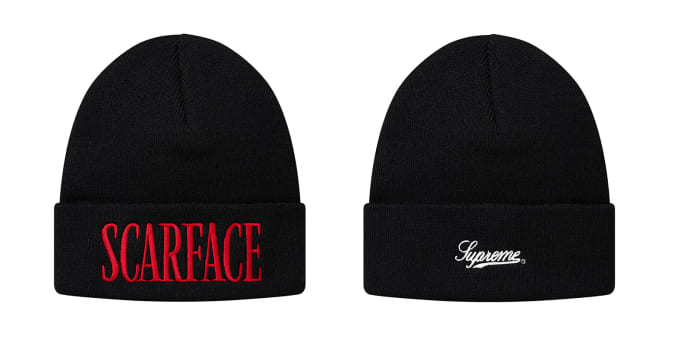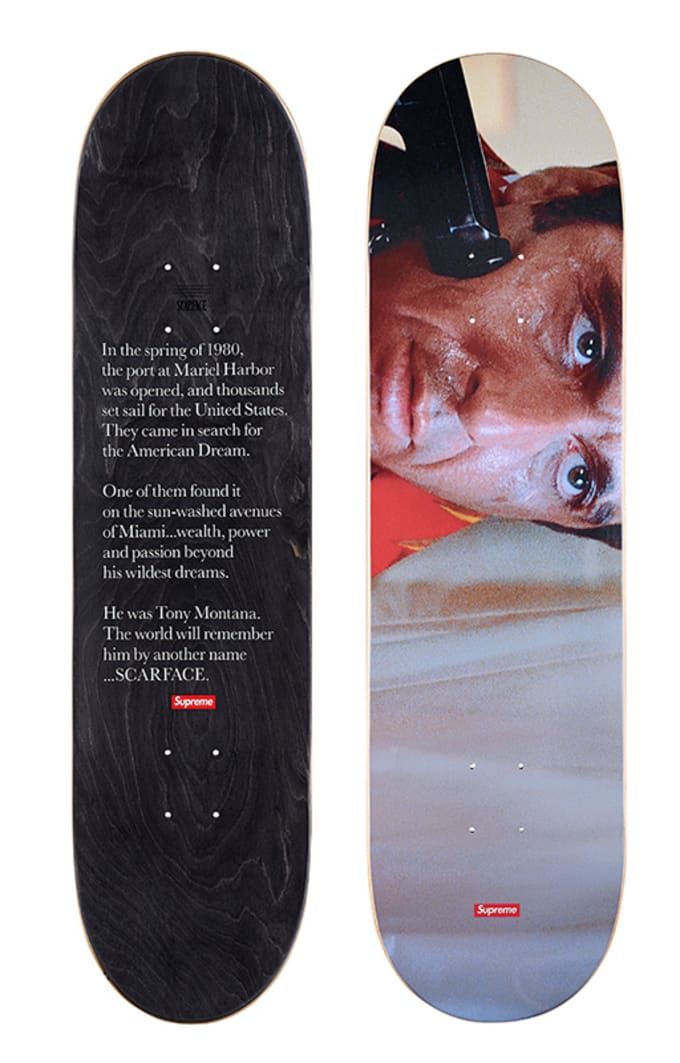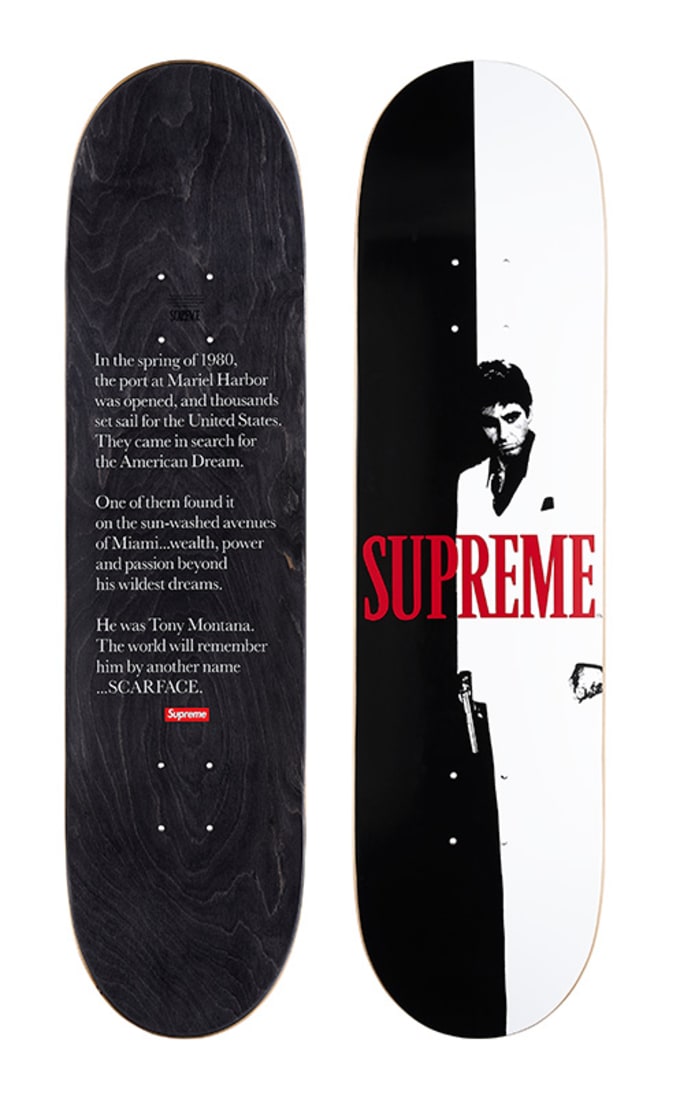 The Scarface collection arrives on the heels of a report from Women's Wear Daily that Supreme was recently valued at a billion goddamn dollars. That figure comes from WWD's estimate that the Carlyle Group's recent 50 percent stake purchase in the brand was worth $500 million, which—if accurate—would have Supreme hanging out somewhere in the billion-dark market value club.
Thankfully, we made it through this entire article without a single lazy pun built on Scarface dialogue.