What comes to mind when you think of Dubai? It's probably an underwater zoo, vast shopping malls, unbelievable architecture and cars that wouldn't look out of place in the next Fast & Furious film. One thing is for sure: you don't think of their buzzing streetwear culture. No one can blame you for that, because until now, little is known about the street culture that lies in the shadow of a place that's become a destination for luxury and excess. 
However, according to Abdelhamid Oraibi, head of marketing for PUMA in the region, change is happening: "Where we once didn't, we now have local record stores, local labels, local rappers, local artists and local brands—these are the early days of a real cultural movement in the Middle East and it's only going to grow." This cultural change is being showcased at Dubai's annual festival, Sole DXB.
At the end of every year, Sole DXB provides Dubai with what's been described as "a window into global street culture for the local community." Sole DXB stands alone in the world presenting a curated weekend of high-quality events and exhibitions across style, sports, art, photography, hip-hop, sneakers and so much more.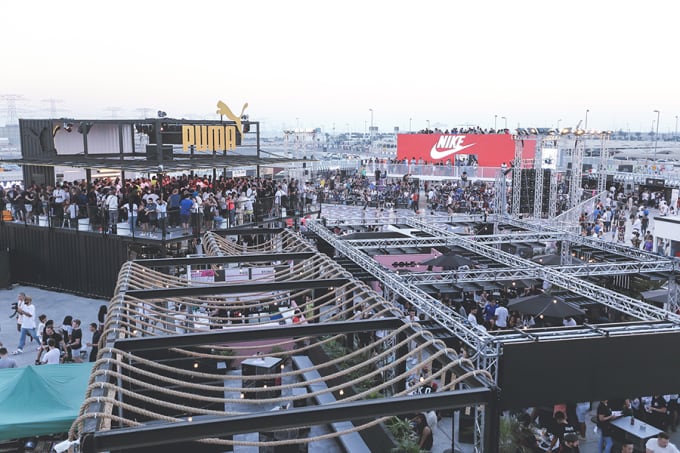 Sole has now developed into a highly popular and well-respected platform, taking the street culture scene in the Middle East by storm in a two-day festival. The festival is free if you register and attracts 16,500 people every year, making it the place for a new breed of globally-facing cultural tastemakers to meet and share ideas. Bridging the gap between a music festival and a consumer fashion trade show, Sole DXB is one of a kind and transforms product design and brand marketing into a new social realm, urging those who attend to think and create with new levels of distinction.
The festival consists of music from a blend of global stars and local emerging talent from across the spectrum of rap-influenced sounds. Stars like Skepta, Stormzy, Mobb Deep, BJ The Chicago Kid and Little Simz have all graced the stage at Sole.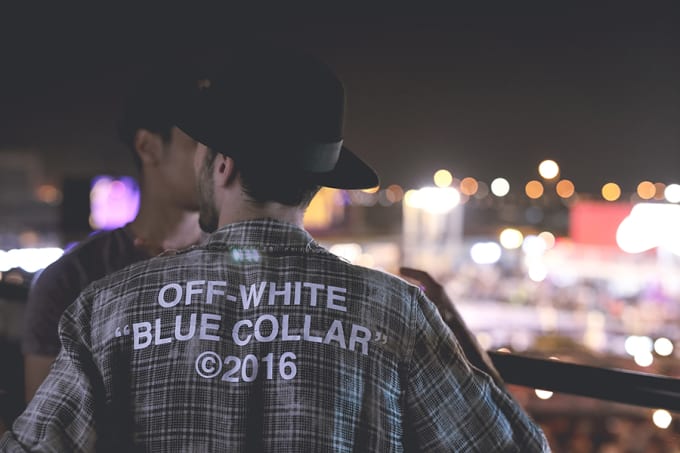 Streetwear is at the heart of the festival and Sole gives visitors the opportunity to explore and buy the sneakers, apparel, and accessories from their favourite brands including new releases and regional exclusives. Over 60+ brands have set up shop at Sole including leading names like adidas Originals, New Balance, Nike, PUMA Select, Level Shoes, APL, ETQ, Filling Pieces, Golden Goose Deluxe, Maison Margiela, Joshua Sanders, Pierre Hardy and Rick Owens (just to name a few). With the emergence of home-grown brands like Amongst Few and Frame with international leaders like Concepts and Jordan entering the region, Dubai has become an attractive proposition for the street-lifestyle movement. Brands have awoken to provide meaningful, on-ground activations that have regional relevance. Brands are starting to pop-up in increasingly alternative locations as they look to provide new experiences that align them with a less-mainstream image. Sole has been a catalyst in the education of this market and will continue to set the benchmark for how both homegrown and international brands look to operate within the region. 
There's also evidence that Dubai is ready to engage with this culture on an intellectual level, too. Discussions on street culture from some of the world's leading figures like Amy Leverton, Art Comes First, Asphalt Chronicles, Black Rainbow, Athletic Propulsion Labs and Highsnobiety means Sole has become a melting pot of Eastern and Western influences. It's aspirations to fuse both East and West culture relates to the creators of the festival: Hussain Moloobhoy, Joshua Cox, Kris Balarite, and Rajat Malhotra, who grew up separately around the world between London, Dubai, the Philippines and New York.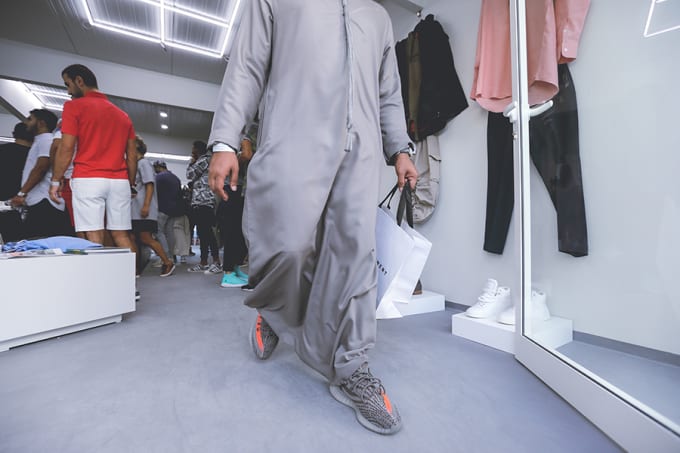 A testament to the scene's growth in Dubai is the developments inside the last 12 months. In less than one year, five brands have opened permanent stores in the region and international brands are finally recognising the culture potential of one of the world's most exciting places.
Sole DXB returns on December 7-9, 2017. Until then, stay tuned into Sole DXB on Instagram and head here for info on ticket announcements.