Are you a skateboarder with disposable income? Do you give zero fucks about practicality? Then Hermès has something perfect for you.
Starting next month, the French luxury label will begin selling a small range of skateboards and longboards that will feature one of three archival patterns: either the "Bouclerie Modern," the "Cavalcadour," or the "Sangles en zigzag." According to Highsnobiety, each deck was created by Hermès' legendary artistic director Henri d'Origny. The colorful boards will reportedly be constructed with light beech wood with a noble maple veneer and cost around $2,900.
You can check out the luxe models below. The Hermès skateboard and longboard range will drop online and in boutiques around the world beginning in late September.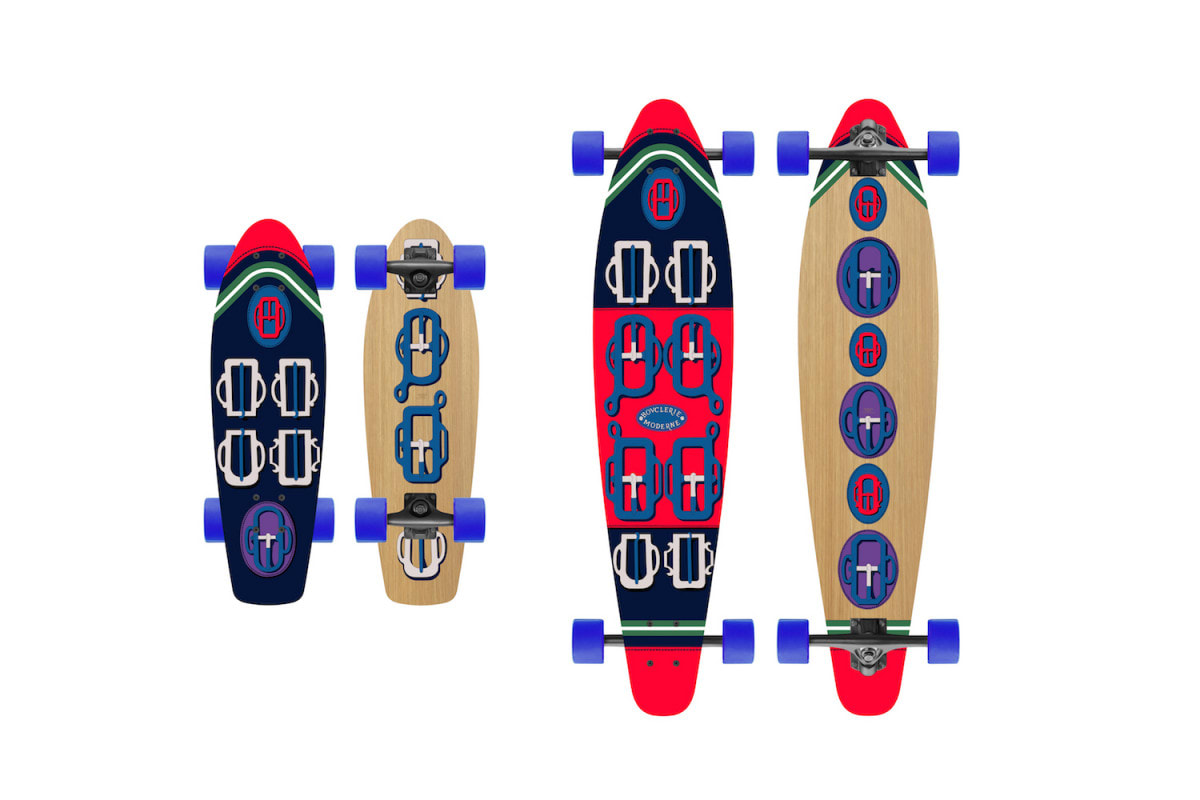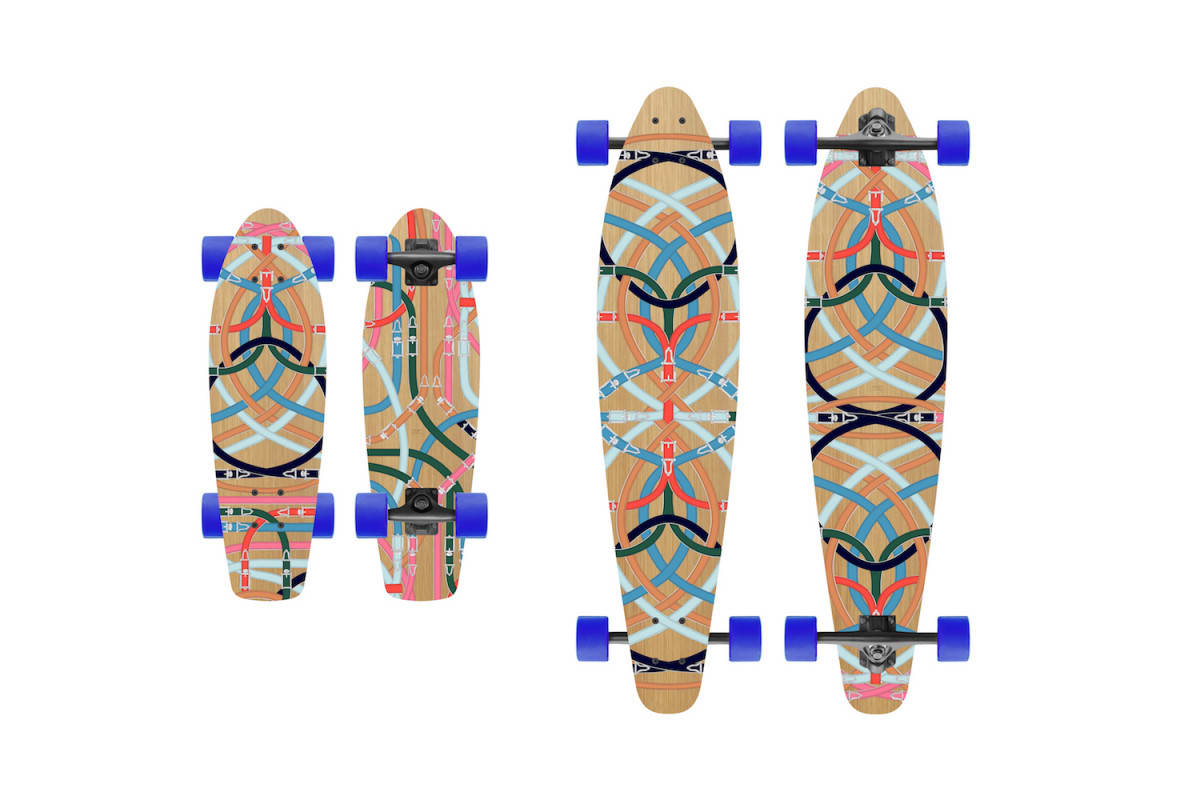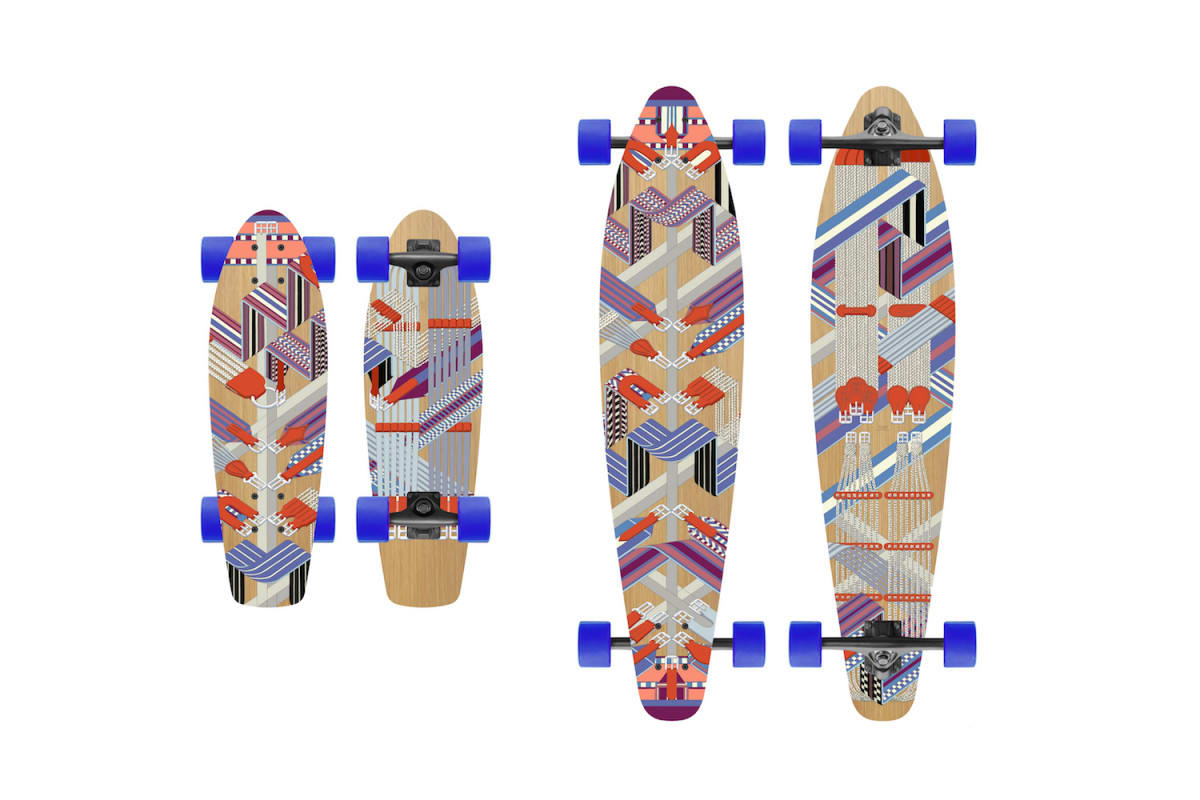 Hermès is one of many high-end labels to tap into skate culture. Emilio Pucci has also dropped a line of decks; Vetements has put their own spin on the iconic Thrasher logo; Dior dropped a skate-inspired film campaign; and who can forget the insanely popular Louis Vuitton x Supreme collaboration?
Fashion's recent obsession with skateboarding seems to be only getting bigger; however, not everyone within the skate culture is happy about this trend. Noah founder/designer Brendon Babenzien spoke about this very issue during a June interview with Esquire.
"Skaters are incredible, intelligent, and creative, and people want a piece of what they've got. It's really that simple," said Babenzien, who is also Supreme's former creative director. "Skaters...they've historically been outcasts. One day you're an outcast and the next day everybody wants to wear the clothes you're into and lay claim to it? You're going to be a little annoyed by that."