Gucci, Dapper Dan, and Why Fashion Needs to Pay Homage Properly
Gucci was criticized for copying one of Dapper Dan's designs.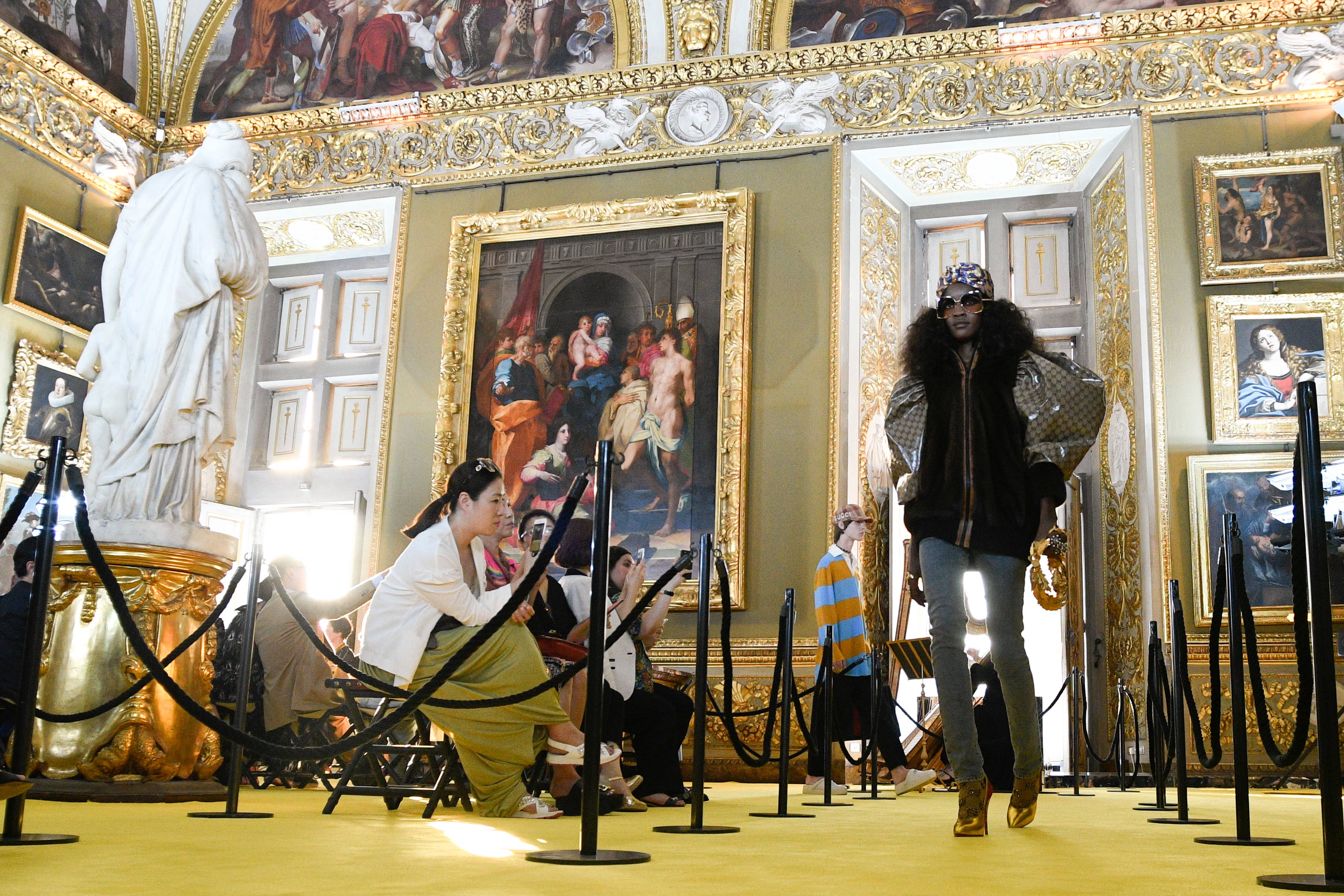 Getty
Gucci Cruise 2018 runway show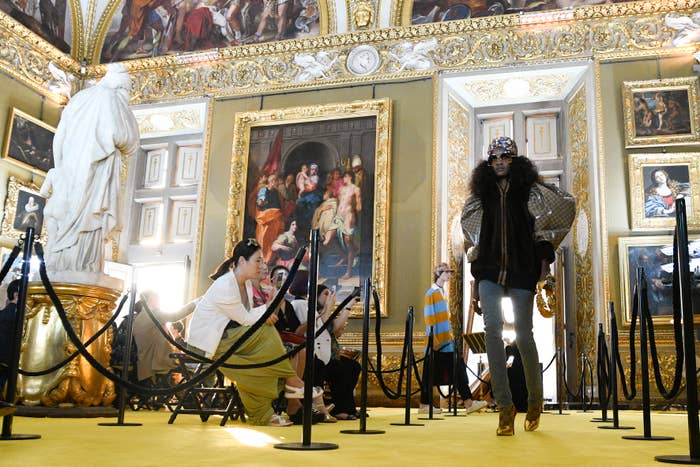 At the moment, the fashion world has an affinity for logos—from amplifying bootlegs of their own brand like Gucci and Louis Vuitton to logojacking like Vetements and Gosha Rubchinskiy. There's a moment of revival of the logomania era from the '80s and early '90s and then again in the early 2000s. It's creating a dialogue around the ideas of what exactly "high" fashion is, who's really copying who, and, most recently, who should be getting the credit and compensation.
At their Cruise 2018 show in Italy this past weekend, Gucci continued their fascination with bootleg versions of their brand. So far, under the creative direction of Alessandro Michele, Gucci has collaborated with graffiti artist Gucci Ghost, artist Coco Capitán, and remade a late-'80s bootleg T-shirt that was previously sold by Korean and Chinese vendors in downtown New York City. Now, at the label's Cruise show, models walked down the runway in dresses and bags with "Guccification" and misspellings of the fashion house's name as "Guccy." But one design in particular looked a little too familiar. Model Alana Henry wore a fur bomber jacket with Gucci logo puffer sleeves very similar to the one the legendary designer Dapper Dan (real name Daniel Day) created in 1988 for Olympic runner Diane Dixon, except with the Louis Vuitton logo. The apparent inspiration for the look caused a justifiable backlash on social media from both fashion editors and enthusiasts, who wondered if Dapper Dan was actually a part of this design and collaborated with the brand. He hadn't.
Dapper Dan became known in the late '80s and early '90s for the designs he created for everyone from rappers to athletes to drug dealers out of his shop in Harlem, which eventually shut down in 1992 after he was sued by the labels he was illegally using. He used the logos from high fashion designers like Christian Dior, Fendi, Louis Vuitton, and Gucci to create his own original designs, including jackets, jumpsuits, and car interiors. In the process, he popularized people wearing designer logos and kicked off the logomania trend. Dapper Dan became the go-to man for innovative designer threads at a time when these labels didn't want anything to do with hip-hop, black culture or black people. 
Yesterday, Gucci finally addressed the controversy, posting a photo on Instagram with a caption that stated Michele was actually paying homage to Dapper Dan and his fashion contributions. Later, they told The New York Times they tried to contact Dapper Dan. We contacted Gucci a day after the incident but they declined to comment. Dapper Dan also declined to comment.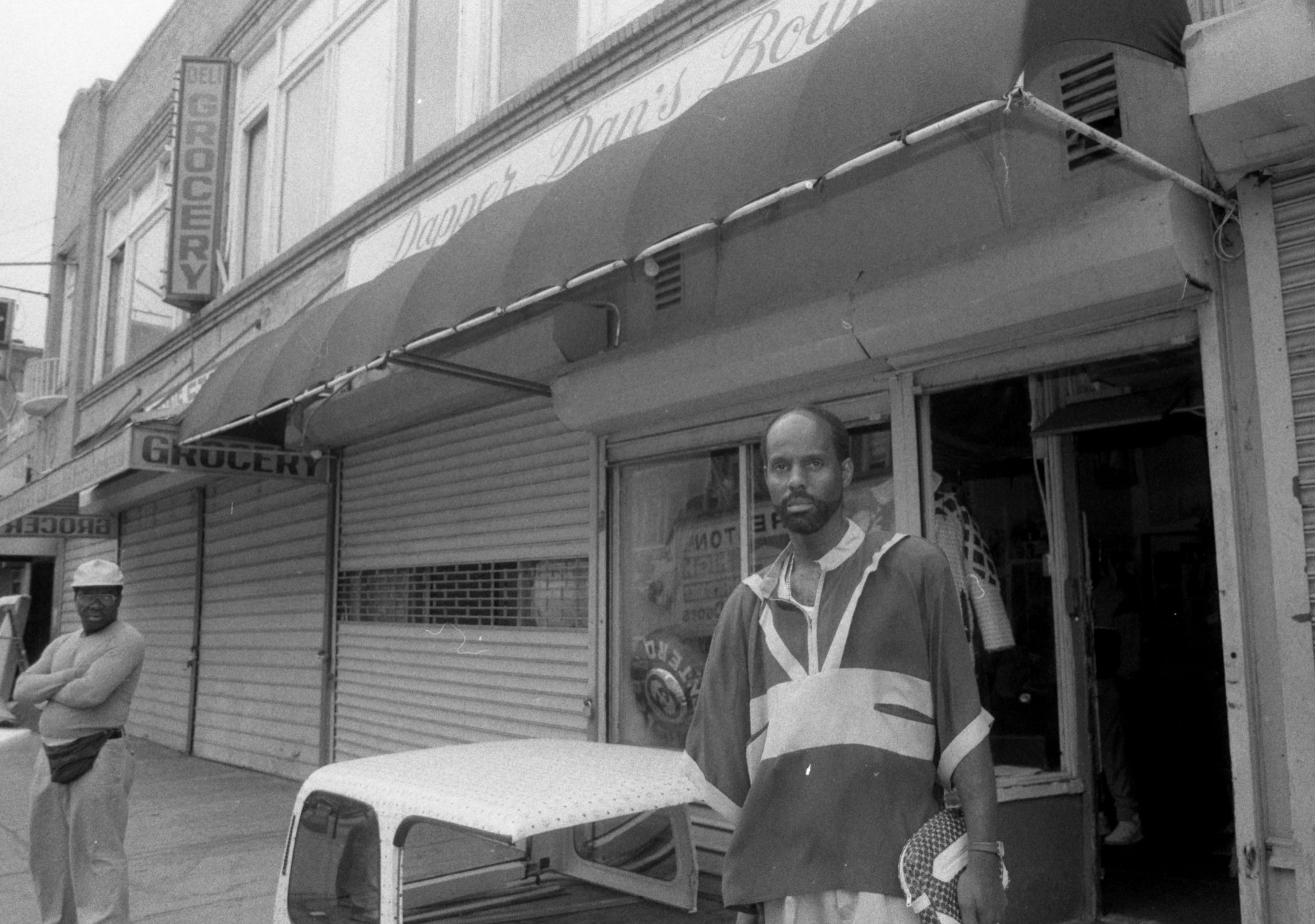 But when high fashion designers appropriate subcultures—specifically people of color—without recognition or proper collaboration, is an apology or statement really enough to soothe over the mishap? 
Short answer: It's not.
The problem with fashion brands' cultural appropriation is erasure—taking what looks good and foregoing the context of what it means and why it was important in the first place. Brands like Valentino or Junya Watanabe create "African-themed" collections with no direct reference to a specific country (Africa isn't a country!) and don't include a single black model in their shows. KTZ and D-Squared blatantly copy designs from Native Americans tribes.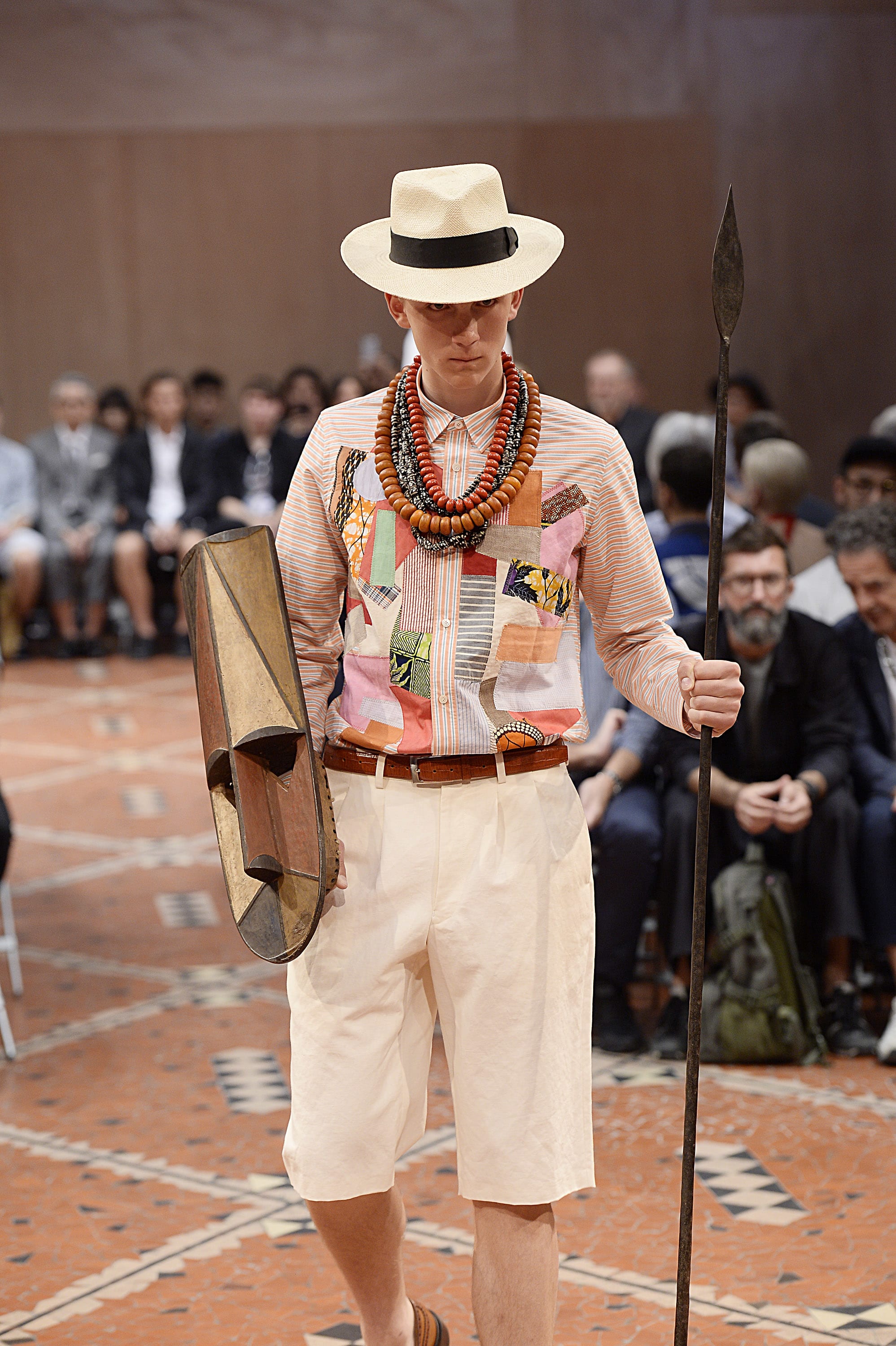 Some people argue that Dapper Dan used the brands' logos without the permission, so a proper homage shouldn't even matter. Or as Business of Fashion's Osman Ahmed put it: "without Gucci, there would be no Dapper Dan as we know it today."
But what Ahmed and other fashion reviews are missing from this is why Dapper Dan had to create his own bootleg designs in the first place. The same brand that was inspired by him enough to put a near identical design on the runway is the same one that wouldn't sell their clothing to Dapper Dan's store and didn't want rappers or anyone else deemed "urban" wearing their designs. So, Dapper Dan created his original designs, not knockoffs of ones that were already created. As he told New York Magazine in an interview, "I never used or designed anything that [the luxury houses] would think of—I was too cutting-edge for that."
Of course, we live in a world where our cultures will inevitably mesh together, but the credit is what matters—especially when it's selective. Previously, Gucci collaborated with another logo bootlegger, graffiti artist Gucci Ghost in which he got not only recognition, but compensation for his designs. Supreme was previously sued like Dapper Dan for illegally using the Louis Vuitton logo; this year, however, the streetwear brand released a capsule collection with them. So, why not with Dapper Dan? Especially when his designs are the reason so many rappers are fans of designer labels today.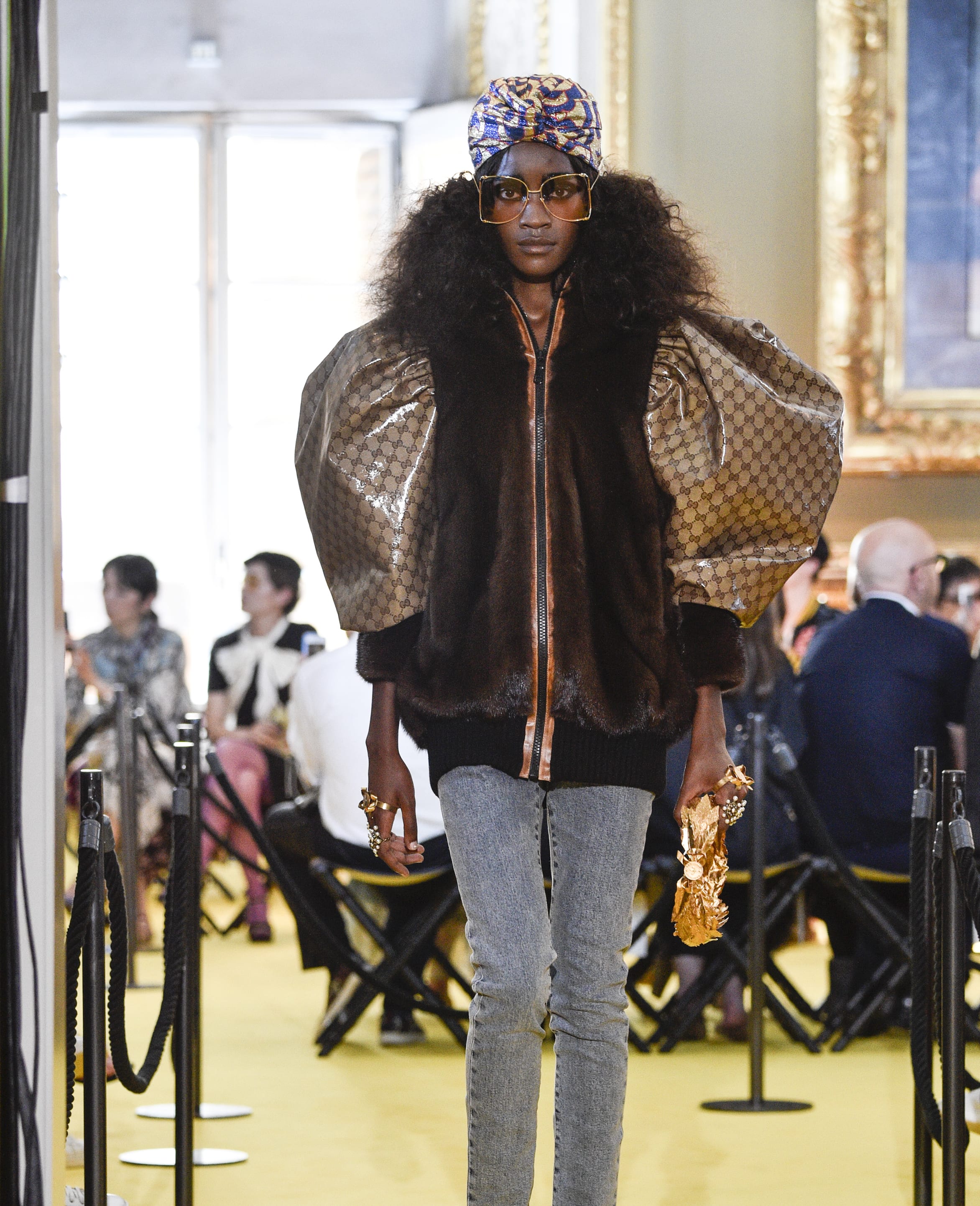 Dapper Dan already answered that question in New York Magazine in 2015. "They needed me out of the way so that they could take it to that level. It's better for it to come from a young, white designer than to come out of here."