Photography by Jacqueline Verdugo
For womenswear designer, mother, and former model TyLynn Nguyen, considering the title of cool mom is one that's best left to others. "It's a funny thing, because the moment you say that you're a cool mom, you're so not cool," says Nguyen. While her luxe-meets-laid back look and effortless personal style have been deemed crush-worthy by sites like Vogue, Glossier, and Into The Gloss, Nguyen still finds the title to be a weird one to navigate. "More people have said it than I have ever said it, but I'm grateful when people say that to me. That's a great compliment."
It doesn't take long to see why moms and moms-to-be would look to Nguyen with a sense of admiration and aspiration. As the creative director and head designer of her eponymous label, Nguyen has carved out a niche in the womenswear world that's both stylish and understated—all while being a wife and mother of two young children. Inspired in part by her own mom—a stylish former U.S. Army drill sergeant who wore sleek luxury lingerie every day under her military uniform—Nguyen developed an intimates and apparel brand that was built on the ethos of dressing from the inside out.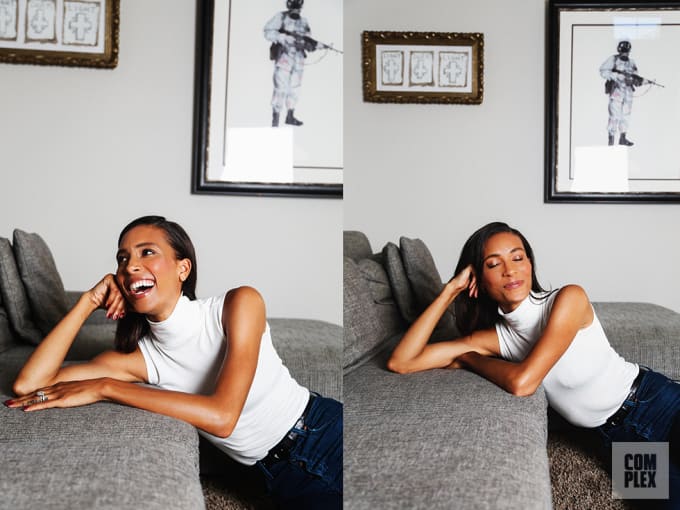 "I've always had a very straightforward approach to the way that I dress, the way that I want things to look," Nguyen shares. "Obviously to each their own—but for me, sex appeal is not about the male-focused approach. I make sure that what I'm designing is for the woman first. I think that women are naturally beautiful, and that really comes from the inside." Nguyen's woman-centric design perspective has caused bold-faced names like Bella and Gigi Hadid to flock to the label.
The brand is equally a reflection of Nguyen's personal ethos as it is a reflection of her style, incorporating the casually seductive slip dresses, silk intimates, and figure-loving bodysuits which—in addition to a healthy rotation of vintage Levi's Jeans and Celine blazers—have become her uniform. Striking a balance between luxury textiles and minimalist cuts, TyLynn Nguyen intimates were created for women to honor their holistic being and clothe themselves in garments that were intentionally designed with grace and inner beauty in mind. "In my company, one of our mottos is this French term, amour de soi," says Nguyen. "Which literally means the love of yourself regardless of other people's opinions and perceptions."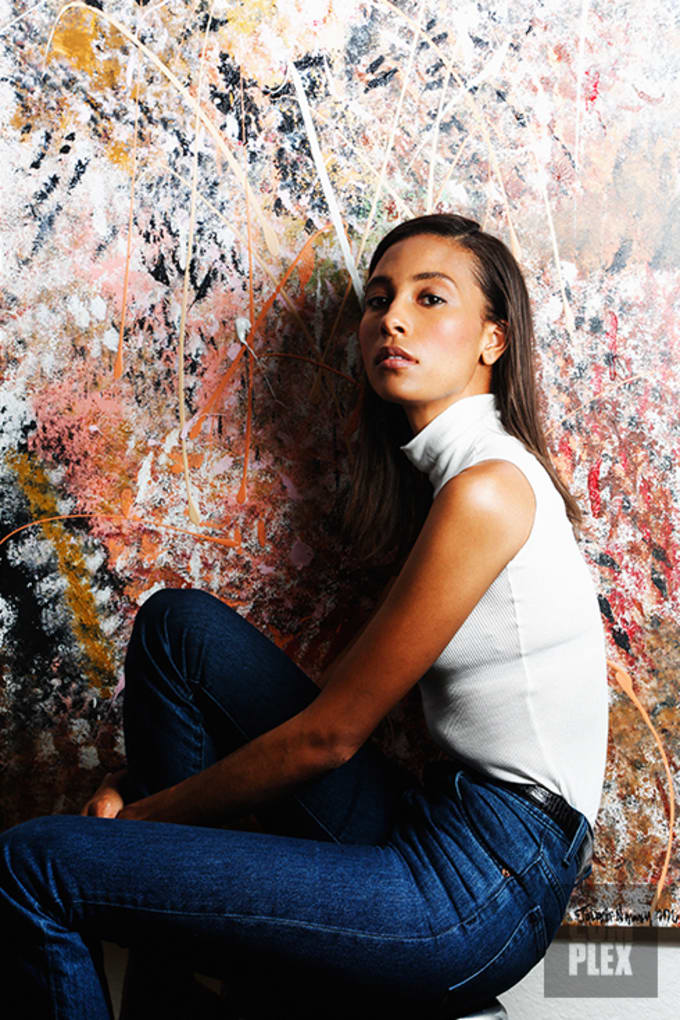 It's clear to see that a slip dress is more than just yards of raw silk when entrusted to Nguyen. She seeks to empower women with her designs, preparing them to face the world confidently from the inside out. Just like her intimates line, which is steeped in mantras of self-love, Nguyen's approach to cool runs deeper than what we see on the surface. "Being a cool mom in my eyes means continuing to research, to learn and understand things and to be able to relate to people and helping other women to love themselves fully," says Nguyen. "As mothers, we should just continue to progress in ourselves, to learn ourselves once we have children."
Personifying cool mom for Nguyen has little to do with the trappings that most see as they scroll through her Instagram page, but rather it's a seemingly never-ending quest for self-improvement and self-acceptance, even in the face of juggling work and home. "When you meet someone who is so unapologetic about the person that they are, they love the skin that they're in, and they love the trials and tribulations that they go through because they know that that's what makes them who they are—that is cool to me."
So in honor of Mother's Day this year, Complex has asked TyLynn to share the ultimate gifts to pamper and please the cool moms in your life. Fittingly, Nguyen's top selects were equal parts practical and fashionable, so check her full list of Mother's Day picks below.
French Girl Organics Cuticle Oil, $20
For the mom who tends to be hard on her hands, this organic cuticle oil will restore moisture. "Because I'm in the factory and because I still sew some of my samples, my cuticles are not always the best looking. They tend to crack because it's dry outside. So I just roll this oil on my fingers, rub it in, and that helps to heal them up."
Tom Ford Nail Polish in Toasted Sugar, $36
"This is the perfect nude color. It works for all skin tones because it has a hint of pink in it. Whether your complexion is dark or super light, you can wear it."
Kavaldon Candles, $35
For setting the perfect ambiance whether at the office or at home, Nguyen recommends Kavaldon Candles. "The scents are so yummy and they last for so long."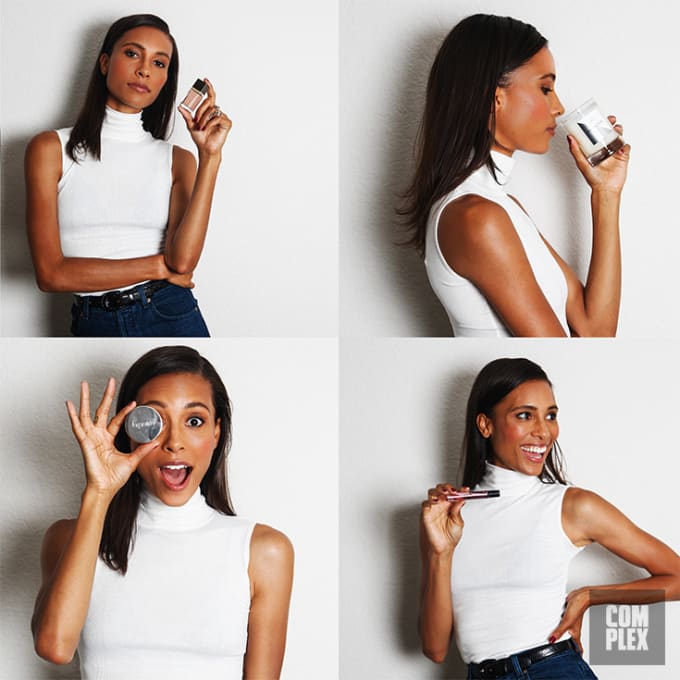 Byredo Roll On in Rose of No Man's Land, $85
"This is the perfect size perfume. When you're running around and you're about to go into a meeting, put this behind your ears, on your wrists. It's a light hint, so if you were to hug your girlfriend, she'd be like, 'ooh you smell nice.'"
La Prairie Cellular Radiance Cream Blush, $70
Your mom will definitely be impressed if you gift her anything from renowned Swiss skin care and makeup brand La Prairie. Die-hard makeup lovers swear by this brand, plus it's got the TyLynn seal of approval. The La Prairie Cream Blush, which comes in four natural shades, is definitely worth the splurge.
Dior Lip Gloss, $30-35
"I just love Dior. This lip-gloss I really like because my daughter likes to use it. I carry it with me and it just makes her feel like a big girl."
TyLynn Nguyen Calla Slip Dress, $281
"I chose this because I feel like it's a perfect basic that you can wear year round, for mom's it's just a practical piece that you'll want to wear all the time."