Urban Outfitters is set to launch The 2Pac Forever Collection which features several clothing items in celebration and tribute to the hip-hop icon. The collection includes a tan hooded sweatshirt, a short-sleeve T-shirt to commemorate the 25th anniversary of Pac's debut album 2Pacalypse Now, a white grafitti-styled long-sleeve shirt, and a black snapback hat bearing the name of his classic fourth studio album, All Eyez on Me. There is also a camouflage jacket that has been decked out with a distinct logo treatment, album title, or portrait of the artist. All of the exclusives range in price from $28 to $99 so you won't have to shell out too much of your paycheck to cop one of the pieces.
Another cool part of the collaboration is that Urban Outfitters is celebrating the global launch with events in Brooklyn, Los Angeles, Chicago, London, and Berlin on Nov. 11 from 6 to 8 p.m. in each city's respective time zone. Each party will be open to the public and will feature performances from local, up-and-coming artists from Amir Obè​ and Vintage Lee in Brooklyn to Saba and Jarrid Valentine in Chicago. The first-ever vinyl release of 2Pacalypse Now will also be available.
The clothing items will be out in stores and online at urbanoutfitters.com beginning on Friday, Nov. 11. You can also grab the collection in select Urban Outfitters stores in Europe starting Nov. 15. A Place Called Home, a South Central Los Angeles organization selected in partnership with the Tupac Amaru Shakur Foundation, has received a contribution to honor 2Pac's legacy with this clothing line collaboration.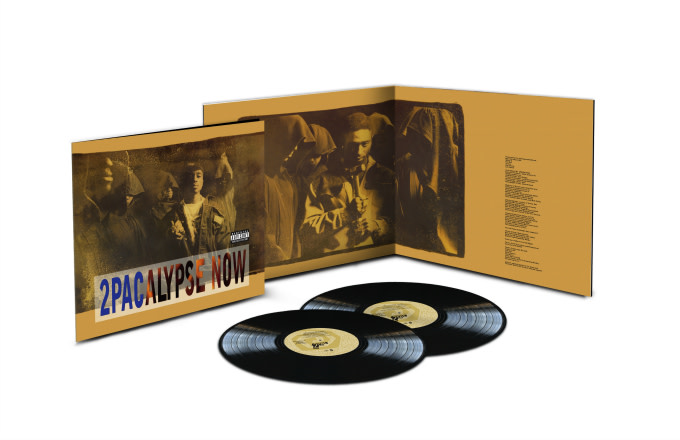 Check out the first look of the collection, and links to all of the launch parties, below.
Brooklyn: Space Ninety 8, Amir Obe and Vintage Lee
Los Angeles: Space 15 Twenty, Andre Power and Alia Zin
Chicago: UO North State St, Saba and Jarrid Valentine
London: UO Spitalfields, Alia Loren and MicTy
Berlin: UO Ku'damm, Mechatok and Uli K