It's been five years since the finale—and forced early exit—of HBO's How To Make It In America, but it seems like just yesterday the cult-loved series about New York's downtown fashion scene was the talk of the town. It was a series with a unique focus and a youthful "stay hustling" narrative that resonated for two seasons with an impassioned group of viewers who loved streetwear. It's rare for streetwear to get a mainstream moment on our television screens, but HTMIIA embraced the industry's D.I.Y. mentality and gritty sensibilities. In fact, that personality and attitude were both integral parts of the show's plot.
While the show was written off by many as the "New York version of Entourage," but it was so much more than that, despite all the shared directors and producers. The series followed Ben Epstein (Bryan Greenberg) and Cam Calderon (Victor Rasuk), a pair of 20-something New Yorkers, as they navigated their way through the city's bustling downtown fashion scene. Love interests and B-plots arose throughout the show's narrative, but the heart of the HTMIIA was always their friendship and their aspirations to build their brand, Crisp.
Life moves fast—but sometimes it seems like fashion moves faster. So now, just five years later, what would How To Make It In America look like if it was set in the present day world of men's clothing? Besides the outdated fashion trends and lingo, and the fact that the Lower East Side is now overflowing with cheap nightclubs, what else would be different?
Be warned, there are some spoilers ahead, but it's really worth the HBO Go binge, so get on it if you haven't seen it yet. It's equal parts love letter to New York and time capsule to the streetwear scene before Instagram, street style, and "vibes" became the pillars of the industry.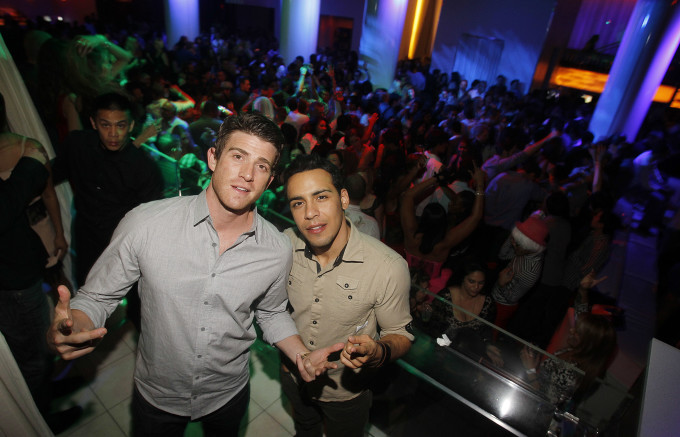 Starting the Brand
Let's start with Ben and Cam's brand, and the real star of the show, Crisp. The label was a mash-up of major men's fashion trends when the show premiered back in 2010: premium Japanese denim and bold graphic T-shirts. It was an era when selvedge and screenprinting reigned supreme. The show's writers certainly did their research on the New York streetwear scene at the time and appeared to pull influence from real life L.E.S. labels like 3.Sixteen and ALIFE.
Ben and Cam begin with lofty ambitions of starting a denim label inspired by the classic style of '70s jeans, but as opportunities come knocking, they come to readjust their business plan—or lack thereof, as viewers soon find out—to include graphic T-shirts and hoodies. Graphic-driven clothing will always be a part of streetwear, so there is no doubt that Crisp would have included that within their offering if the show was around today. However, it's pretty unlikely they'd be looking to break into the world of denim. Although the retro style of an earlier era is an ever-popular design inspiration, Crisp would more likely be looking to capitalize on today's athleisure trend. With denim sales on a steady decline, it's doubtful two hustlers like Ben and Cam would look to jump into an industry on a downturn.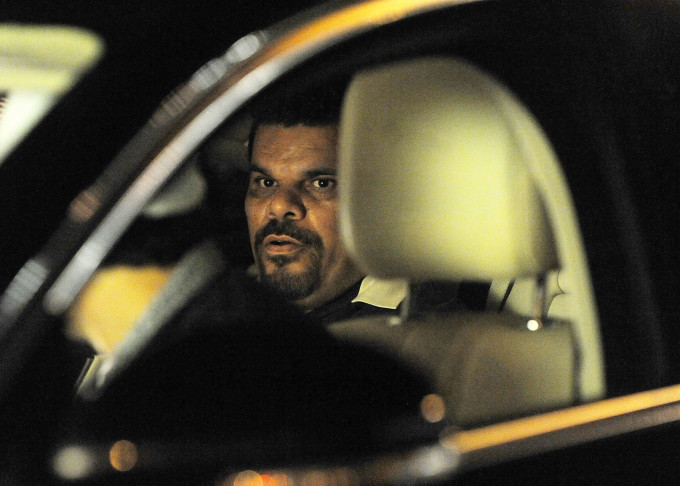 The Fashion Landscape
A lot of the show was based on antiquated notions of how to "make it" with your brand. Sure, some methods still hold true: pop-up shops, meetings with buzzy showrooms, and hip industry parties. But with the rise of Instagram and street style, the fashion landscape has changed drastically since the show aired. It's more likely that Crisp would now be pushing a branded hashtag or collaborating with a #Menswear gawd or popular rapper to fire off a 'fit pic on their social media. If the show was on today, the characters would be less focused on renting out an art space to throw a pop-up-shop-turned-party.
Throughout the show we watch a rivalry unfold between Crisp and another rising New York label, The Neanderthals. The fictional brand might have actually predicted the future of men's fashion with its grungy graphic tees, leather moto jackets, and goth-inspired image. The Neanderthals' owner (played by James Ransone) harbored a healthy distaste for the traditional industry. If this is starting to sound familiar, it's because the fictional brand was essentially a New York version of Vetements before the French label even existed.
Today, Crisp's competition would include a greater number of buzzy internet labels who've managed to develop loyal followings with simple e-commerce stores and Instagram accounts. Technology never played a big part in the show; you never heard Ben and Cam mention setting up an online store or website for the brand. Back then, even though it was only five years ago, it was still possible for a brand to exist in the retail-only space, with no major digital footprint, which is nearly impossible today. The pair's dream is to get their brand on the shelves of Barneys, which is still relevant, but might not have the same impact today as a co-sign from Kanye West would.
Friends, Love Interests, and Everyone In-Between
Another major part of the show is the crew that Ben and Cam run with. Their social circle serves as a snapshot of downtown New York's diverse population. Domingo Brown (played by Scott Mescudi a.k.a. Kid Cudi) is the suave, model-dating friend who is the group's underachiever and resident cool guy. He spends his days coasting on his charm and good looks, and to pay his rent he walks dogs and sells weed. Not the worst way to earn a living, but in 2016 he's more likely to leverage his looks and personal style into the makeshift career of an influencer, DJ or "creative director." The crew's fourth, David "Kappo" Kaplan (Eddie Kaye Thomas), is the rich friend. While the character is Wall Street banker, his modern-day equivalent would have probably founded an app or tech start-up.
When it comes to romance, the guys meet their love interests the old fashioned way—in real life: the cute girl at the thrift store, the friend of a friend at the gallery opening, the artsy boutique owner. However, it's not hard to imagine the trouble that a ladies-man like Cam would have gotten into if he had Tinder and the good 'ole DM in his pickup arsenal. Instead of being limited to sweet talking girls in bodegas, the dude would be texting and typing his way into the hearts of a whole new batch of women.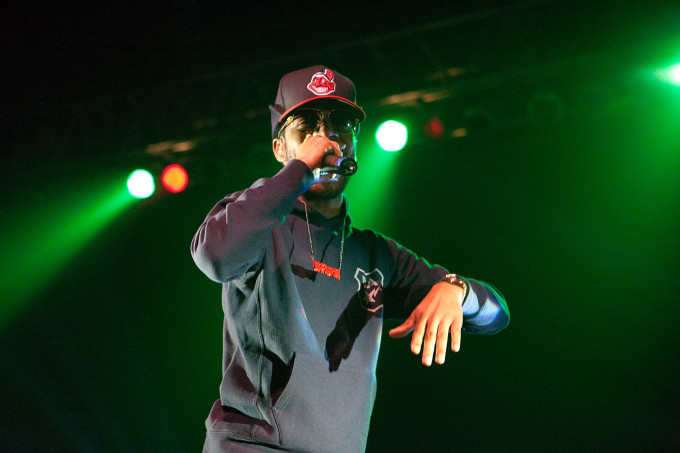 So, Would the Show Still Work Today?
Even in today's oversaturated age of dad hats and minimal logo T-shirts, new streetwear brands are still popping up left and right. Regardless of how style trends change year over year, the hustle and passion that embodies streetwear will never leave. And as long as there's a new generation that is trying to make it in fashion, then the narrative of a show like this will always find an audience, however small. The series expertly illustrated the struggle between art and commerce, a concept that will always resonate with anyone interested in a creative pursuit.
Although an updated version of the show would require a modernization of wardrobe and lingo, all the major themes—friendship, downtown hustle, New York subculture—still ring true. Despite the rumors of a third season or movie that kick up dust every couple of years, it's not likely we'll ever see another installment of HTMIIA. Even if that elusive follow-up never comes, at least we have sixteen episodes as a reminder that the American dream can be achieved through streetwear—if you're willing to beg, borrow, and steal for it.