Sardinia is not the likeliest founding location for a streetwear brand. The second-largest island in the Mediterranean, it's a paradise for, well, more or less anyone. Villas overlook spectacularly blue waters populated by snorkelers and paddleboarders, mega yachts dock in posh ports, everyone takes afternoons off. Beautiful days are as common as days, fresh seafood literally leaps off of server's trays. Yet one summer, a brand was born.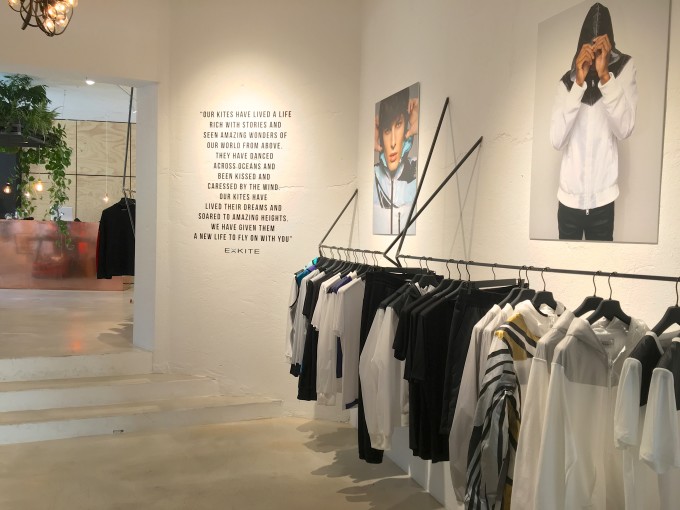 When Renzo Mancini, a two-time kite surfing World Cup competitor, became a kite tester and developer for Italian brand Wipika back in 2004, the seed for his second career was planted. Testing kites meant using prototypes, which were typically tried out, adjusted, tried again, then discarded. Since they were prototypes containing proprietary company knowledge, they couldn't be re-sold or even given away. And as used kites began to pile up (and pile up, and pile up), Mancini wanted to find something to do with them besides just throwing them away.
Eirinn Skrede had some ideas. Mancini's partner in both life and business, Skrede had spent years in the fashion industry, starting as a model in Norway and eventually becoming a stylist and fashion director. "When I met him he had an amazing amount of kites that he felt bad to throw away," Skrede says. "I worked in fashion, and he said, 'How can we give a second life to these kites?' It was very natural to try to make something, a clothing item out of it."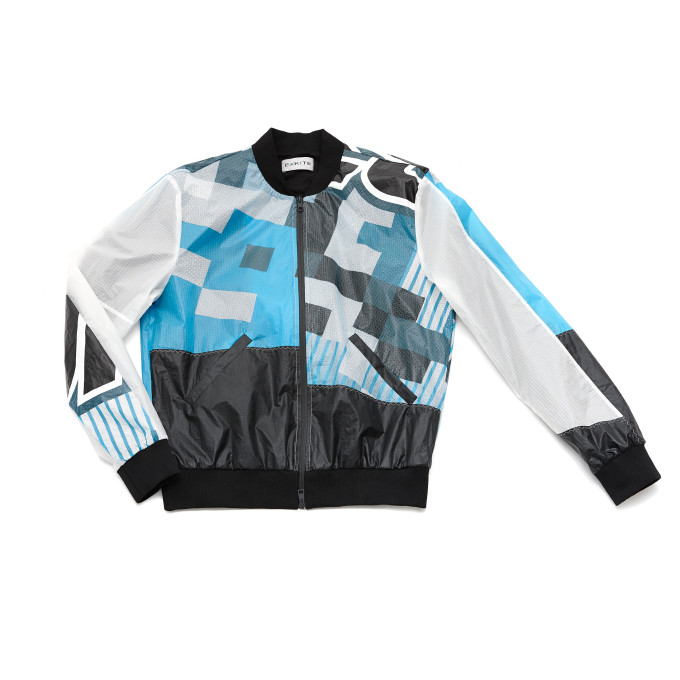 What they did with his old kites was make a jacket, a jacket that would be the foundation of Exkite. Previously used sports items had been cut up and repurposed before, but usually as collector's items, in cards, and in frames. These were different: They were meant to be used. "We can do a jacket, and you can wear the story," Mancini says. "You can wear the emotion."
Emotion doesn't come cheap. An Exkite jacket is roughly $500 at current exchange rates, a bomber a bit less, a hooded vest around $250. But the story isn't all you're paying for. Each jacket is made by hand in Italy, and each is unique. Depending on the size of the kite—typically ranging from five to 20 square meters—and how much of the material can be used, there may only be five or six jackets made from each.
It's the kites that give each jacket or bomber its distinctive look—the ones that include branding wind up looking something like Fox motorcycle gear, the ones that include simple geometric designs might look more like proper Italian sportswear. Which is what all of it is. Exkite tried out several manufacturers before landing with one who also turns out product for the likes of Off-White, Diesel Black Gold, and Marni. "We're not working with a regular fabric," Skrede says. "It's a complicated process to make our jackets."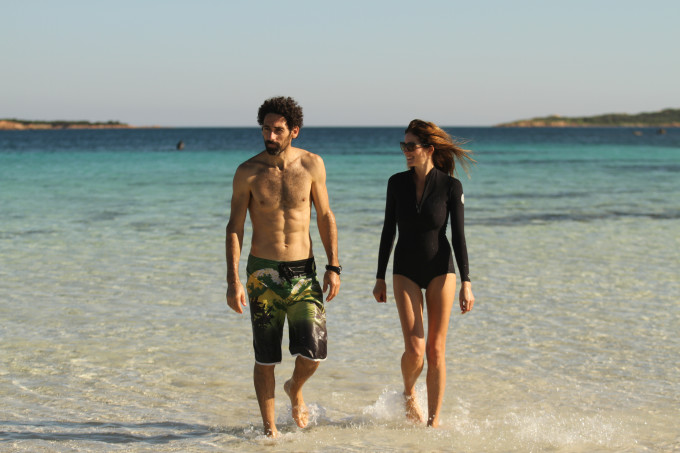 While Mancini's initial stash of kites has yet to be exhausted, Exkite has expanded to using kites from other donors, including other test centers and individual athletes. What this has done is not only extend the supply of raw material, but expand the stories behind the apparel. "They've kissed the water in Brazil and they've been fighting the snow in Norway, and that's us," Skrede says. "I think we are romantic. It's fabric, of course, it doesn't have feelings and emotions, but we had that with those kites."
At the start, both Skrede and Mancini thought their jackets would mainly attract a clientele of other kite surfers, other athletes. They were wrong. Not that fellow surfers weren't interested, but the appeal was much broader. Their first run of jackets, displayed in a Porto Cervo, Sardinia boutique at the height of summer, sold out. Not only to fellow surfers, but to fashionistas, people representing brands as disparate as Brooks Brothers and Opening Ceremony. "When we started, we thought it was for sporty people," Mancini says, "and we got completely different people—people who were into fashion, design, architecture, who wanted something different, original, unique."
The jackets are certainly unique, with random color blocking (depending on what part of the kite is used where), zig-zag stitching that mimics the stitching of the kites themselves, and a tag inside explaining who used the kite and where. It's more streetwear than technical apparel, although the fabric is certainly technical. Upstairs from their Porto Cervo shop, a lone seamstress creates one-of-a-kind bespoke jackets using kites stored in a rack on one wall. Kiters who have a particularly cherished kite can bring it by to have it made into a jacket or vest of their own.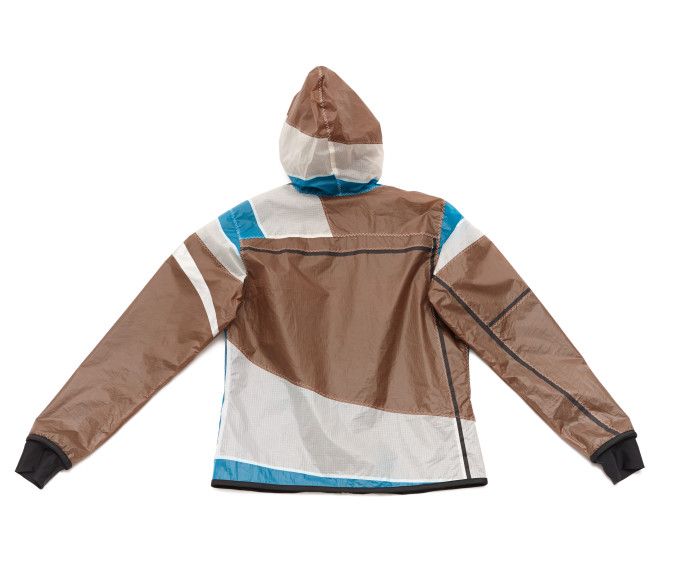 Now, there are also pocket tees with pocket material made from the same kites, as well as a diffusion line using new (unflown) kite material as accents on t-shirts and sweatshirts, made in the same Italian factory. They're more wearable, seeing that they are unadorned by the occasionally outlandish colors and designs of the flown kites, but follow the same basic pattern.
"We're very personal behind our brand," Skrede says. "We see a lot of positive feedback on honesty or truth—people want to see the brand as very…" She pauses, and Mancini finishes for her. "Real," he adds. "Real," she continues. "It's not just another brand that makes cool clothes. I think this is another thing we learned, too, to keep it being us."