The baseball World Series starts tomorrow night when the Chicago Cubs take on the Cleveland Indians in Ohio. And no one in Ohio or anywhere else is quite as pumped as New Era. The headwear company, based in Buffalo, announced earlier this month that Big Sean would be making his debut as a brand ambassador for the hat shop Lids timed to the World Series; Sean will also appear in New Era's MLB lifestyle campaign and will stick around for the entire 2017 season.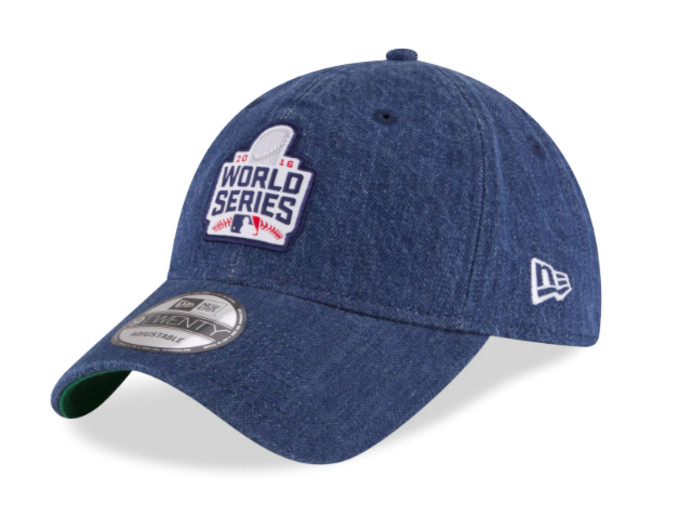 And now, the company is also pairing up with another of their favorites, Levi's, for a series of two exclusive World Series "dad caps." The hats are crafted from premium Levi's denim and come in light and dark wash options. Previously, New Era and Levi's came together to make caps for Super Bowl 50 and the All-Star Game in San Diego earlier this year.
You can get your hands on your own World Series caps for $50 at MLB.com, Levis.com, or Lids. They'll also be for sale at the merch stands at Progressive Field and Wrigley Field, if you can manage to carry them back to your seat in hands that are already full with hot dogs and beer.