The Weekend's new video for his single "Starboy" begins with the Canadian singer suffocating inside a plastic bag. Afterwards, he is shown using a neon crucifix to destroy an apartment's worth of furniture and decor, before driving around town with a black panther sitting shotgun. Starboys: They're just like us!
While we can't imagine that any of that reckless behavior would make The Weekend's mom happy—I'm sure Mrs. Weeknd would have loved to hang some of those smashed platinum record in her sitting room—surely even she would agree that her son has identified the perfect fall look. Along with a new haircut, the musician (born Abel Tesfaye) debuted an upgraded wardrobe for the video, consisting of Puma sneakers and a sleek leather jacket by Ovadia & Sons, plus a Dior tux thrown in for good measure.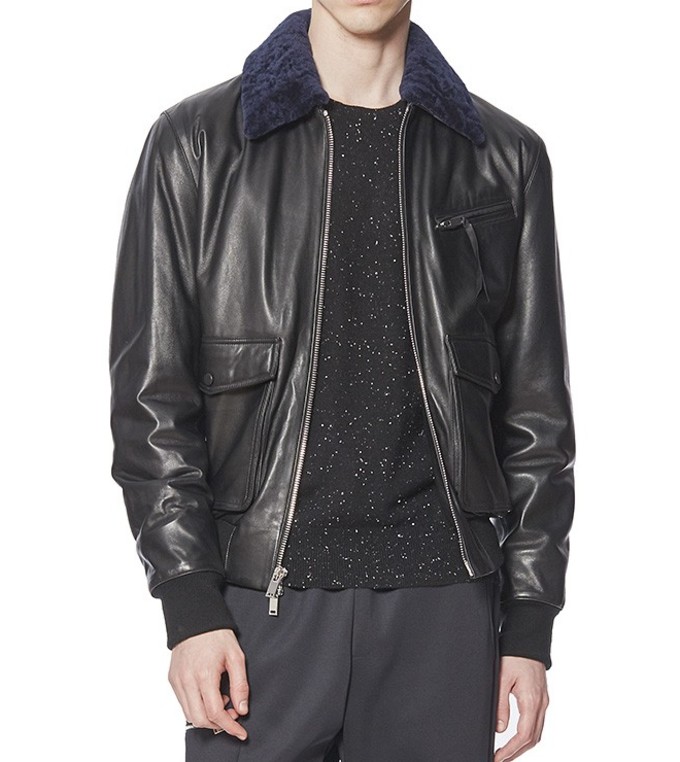 The Ovadia & Sons leather pilot jacket—available for purchase on the brand's website for $1,595—is notable mostly for its removable blue fur collar. The New York-based brand is helmed by brothers Ariel and Shimon Ovadia, who are big fans of The Weekend's ouevre. "It was dope to see," the designers told Complex via email. "The visuals and story of the video are really cool." For the record, they're also huge proponents of pairing their jacket with a wild jungle cat in a sports car. "​We designed it specifically with that in mind," they joked. "That was ridiculous in a good way."
In case you don't have $1,595 in your checking account, you can also get a piece of The Weeknd's 'fit via his Puma sneakers. But, you'll need to wait: The style he's wearing in the video—the Puma IGNITE Limitless—won't be in stores until this spring. Hopefully, Abel's advance pair enjoys a better fate than everything else in that apartment.