Young Thug's decision to wear a dress on the cover of JEFFERY not only made it one of the most talked-about mixtape/album artworks in recent memory, but it also helped put Alessandro Trincone, the up-and-coming Italian designer behind the standout dress, on the map.
The designer's work first caught the Atlanta rapper's eye during a visit to VFiles. Trincone had submitted his "Annodami" collection to the social networking platform to be considered for its crowd-sourced Season 7 runway show.
The 25-year-old designer was ultimately chosen as one of the finalists, and was given the opportunity to present his Asian-inspired collection during New York Fashion Week. VFiles also paired him up with a panel of mentors that included Naomi Campbell, Fear of God designer Jerry Lorenzo, and most importantly his new fan Young Thug.
We caught up with Trincone backstage after his debut on VFiles' runway show last night to find out what it was like working with Thug and what's next for him.
On the JEFFERY cover: "I was literally shocked because Young Thug and me—I don't know. But I said, 'Okay, let's try it.' Then when I saw the cover I was like 'Oh my God. I did it.' I liked it."
On dressing for your gender: "I just want to tell them wear what you want, like me, I don't give a fuck."
On finding inspiration for his collections: "I always like to dig deep into my bad experiences, which is why sometimes it is hard to explain. For me, it's a way to transform those bad experiences into something great."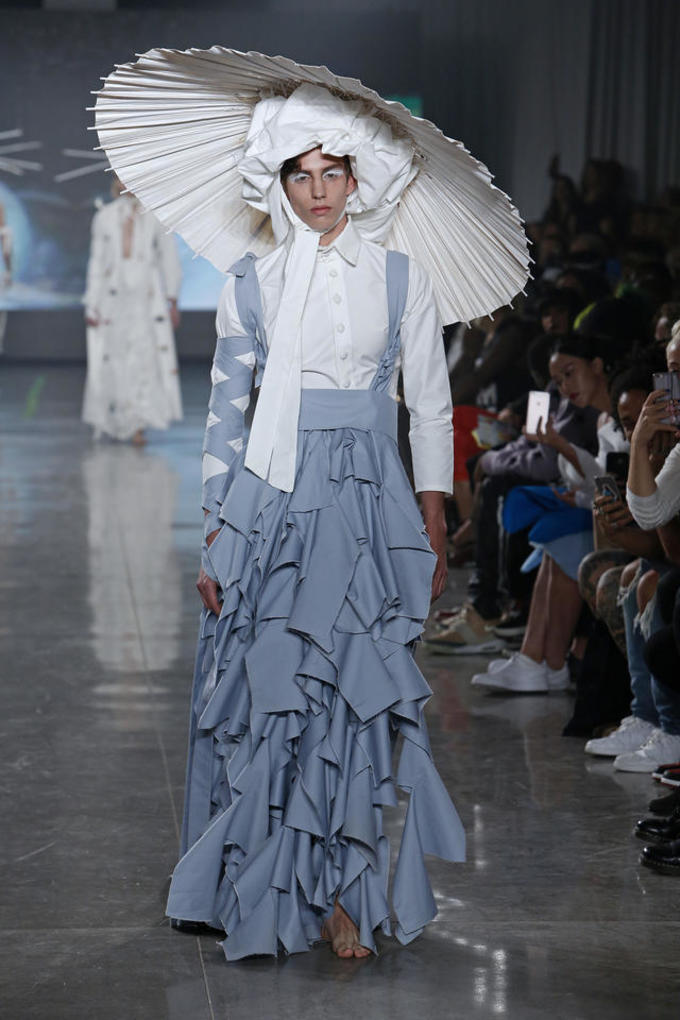 On his "Andommi" collection: "The inspiration [for this collection] was Japan, I lived there for five months. I was there studying and researching everything. It takes me three months [to make an entire collection], because I sew it."
On other musicians he'd like to dress: "Macklemore. He is my favorite singer after Sia, of course."
On a future collaboration with Young Thug: "I don't know, but let's see what will happen."