Joe Budden is chasing the money, much like he did those two Drake fans. And now Budden is cashing in on that extremely meme-able moment with merch printed with a graphic of him running.
The selection of T-shirts and hats are the result of the mostly one-sided feud between Budden and Drake. Budden has complained about Drake across diss tracks, Twitter, and radio interviews. He told Charlamagne Tha God, "Everything about Drake's behavior is lame." Drake also challenged Budden to release 25 diss tracks and said he'd give him $10,000 if he did.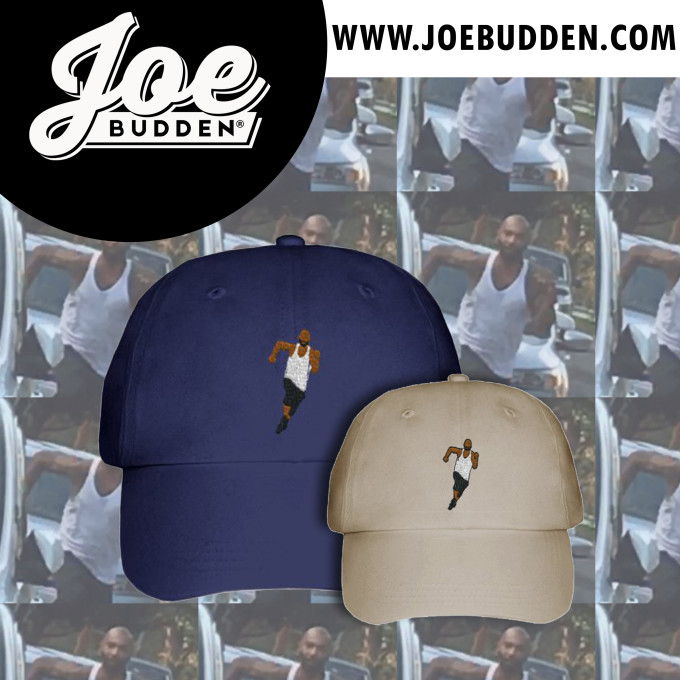 This didn't sit well with two Drake fans who were chased by Budden after running up on him. Drake later followed those fans on Instagram. While we wait on a bigger response from Drizzy, Budden isn't going to wait to make a little money off this situation.
It's not all that different from what Birdman did when his "Respek" moment went viral and the mogul created merch around that moment. Rappers: they're in on the joke and ready to take your money!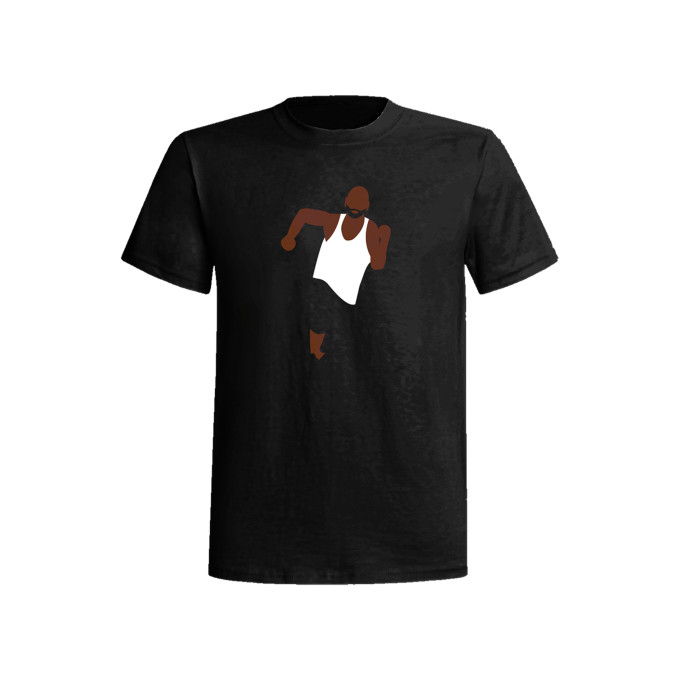 You can purchase Budden's new merch on his webshop.