Tuesday, GQ imagines a world where Future's line in Ace Hood's "Bugatti" is: "I woke up in a new Bugatti capsule collection designed by Giorgio Armani." Doesn't have the same ring to it. Regardless, the publication brought together the Atlanta rapper and Italian designer to model Armani's new capsule collection with Bugatti. 
Future admits that he was nervous to meet the 82-year-old designer. "He's seen all kinds of artists over the years," he told GQ . "He can basically just look at you and tell. Sometimes I get nervous about being accepted by people like him, because you never know. But someway my walk of life and his walk of life have connected." Armani is less ambiguous about the ways that he and Future are connected.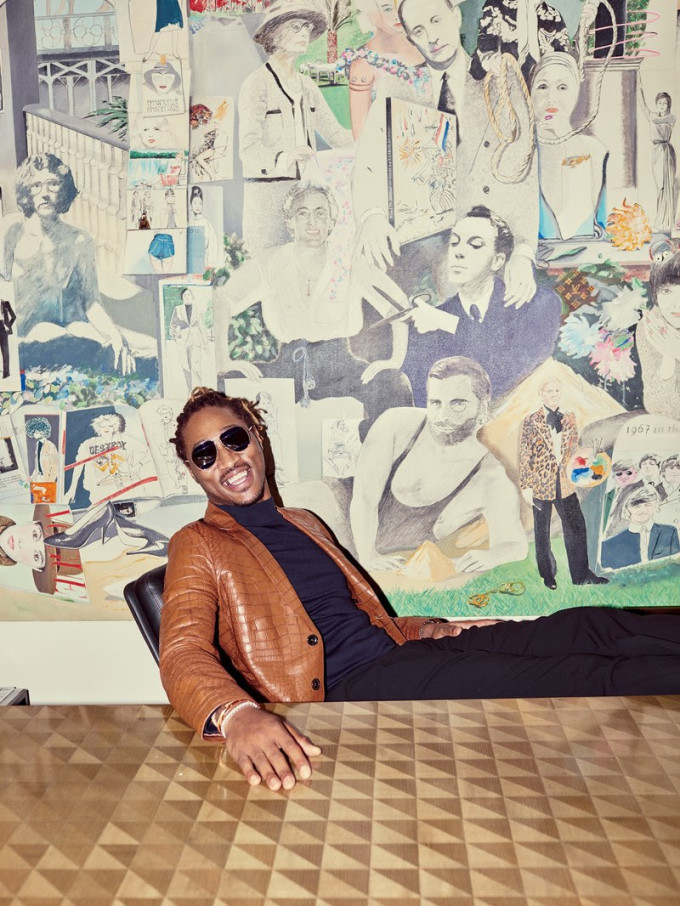 "I know how much he suffers to be where he is," Armani said. "He's suffered just like I've suffered. So...we're friends in a way." Future also adds that two hit-makers are bound to have something in common. "He's the top designer in the world," he said. "I'm the top rapper in the world. Some hits are going to come from this experience for sure."
The rapper and designer model the collection done with Bugatti next to a real life Bugatti that goes for "about $2.6 million." The collection aims to be just as luxe as the car and you can see Future in crocodile-skin jackets and coats made out of "double cashmere," according to Bugatti's press release. 
You can watch behind-the-scenes footage of the two icons on set soundtracked by "March Madness" here. 
The collection is set to hit select Armani retailers this month.