Calvin Klein has long used its advertising to create conversation. There's a lengthy list of controversial campaigns put together by CK, but the most memorable ones involve iconic 1990s supermodel Kate Moss. Now, Calvin Klein is collaborating with Opening Ceremony to bring some of the ads featuring Moss to a collection of T-shirts.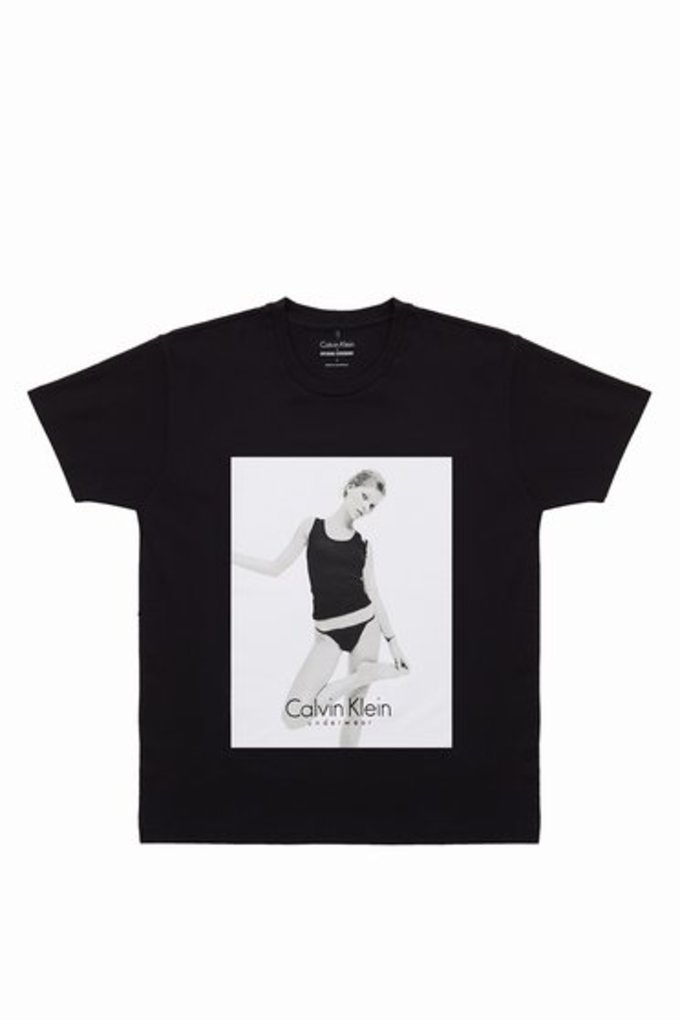 Calvin Klein and Opening Ceremony have taken the archival ads shot by David Sims in 1993 and printed them on a pair of unisex black and white T-shirts. The photos pull directly from a '93 Calvin Klein underwear campaign starring Moss. At the time, many thought the ads glamorized the "heroin chic" movement of the '90s and thus promoted drug use.
Calvin Klein himself said that he was attracted to Moss because of how thin she was. "The reason for Kate and this whole group of women I found that someone named 'waifs' was because, before that, a lot of women were getting breast implants and doing things to their buttocks," Klein said in a 2011 interview, according to Jezebel. "It was getting out of control. I just found something so distasteful about all that. I wanted someone who was natural, always thin."
Klein isn't the only popular brand to use Moss as a muse, either. Supreme has released T-shirts featuring images of Moss as well. 
You can shop the Opening Ceremony x Calvin Klein Kate Moss collection here. All proceeds from the T-shirts will go directly to amfAR, which is the American Foundation for AIDS Research.