Desiigner revealed his cover art for new single "Timmy Turner" Monday night. The artwork features a cartoon version of Desiigner standing in front of Timmy Turner's house from the show The Fairly OddParents and in the top right corner is a watermark that reads KIDNERD.
KIDNERD'S real name is Jefte Castillo, a Bronx, New York native who currently attends the Fashion Institute of Technology and will be wrapping up his bachelor's degree next May. Castillo told Complex he undertook the project on his own and getting it to Desiigner is evidence of how powerful the internet can be.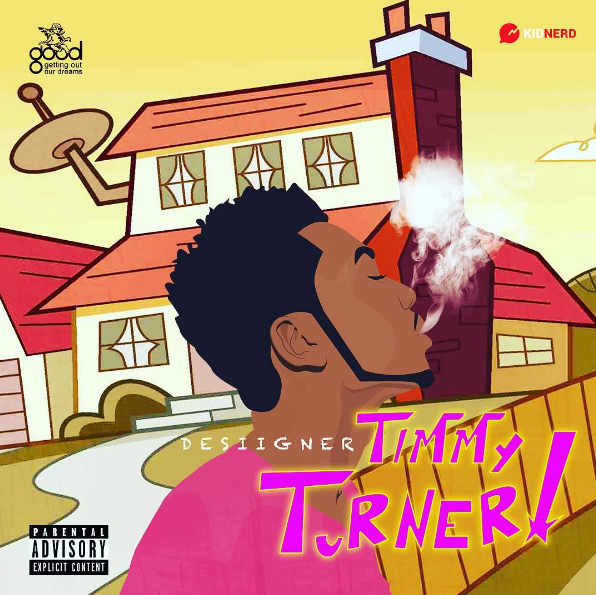 "It was a self-project that I sent it to him via Twitter and his Instagram account, but I was not hoping for him to even see it because he has a lot of followers," Castillo told Complex. "A lot of people just kept re-posting and re-posting."
"A lot of people kept tagging him on my page and then I sent it out to one of my cousins, Giran Ceballos, and said, 'Listen, maybe see if he would respond to you, but I highly doubt that he will,' but he direct messaged him as well with the art cover and a few hours later [Desiigner] posted it."
Castillo is a fan of Desiigner, and hip-hop in general, and was inspired to create the artwork while listening to the New York-based rapper's freestyle. "I was listening to the freestyle video that he posted on his Facebook page and I enjoy the beat because I'm a big beat fan," he said. "And I was like, let me try to make a concept of his actual song and try to create a humorous artwork that relates to the 'Timmy Turner' freestyle."
Besides using the artwork and tossing Castillo a few likes, Desiigner has yet to reach out to the man behind his latest artwork. Castillo couldn't be happier, though, especially since he remembered to put his insignia on the artwork. "It was unbelievable," he said. "I was watching a video on what to do if your design goes viral by Milton Glaser [the graphic designer who created the 'I Love New York' logo], because I wasn't expecting that," he said. "He was talking about how his work went viral and nobody gave him credit for his actual work so I was lucky enough that I put my watermark on the cover."
See, this isn't Castillo's first rodeo. Sensato, an artist signed to Pitbull's record label, used one of the designer's artwork in the past. Castillo said it came about the same way: a self-project that found its way into the hands of an appreciative artist.
It's all a way for Castillo to get his name out there while he searches for internships, he says. With Desiigner's co-sign, he's got at least one high-profile recommendation to add to his résumé.
"I just want to say thank you to Desiigner for the recognition and for supporting the single cover artwork," Castillo said. "I sincerely appreciate that."