When Paul Salem, founder of L.A.-based merchandise company Mega Merch, was 15 years old he enrolled in a screen-printing class at his high school. There, he learned how to make T-shirts and later wound up producing merch for the local bands he played with or booked gigs for. "I became pretty successful at that fairly quickly," he says to Complex, in his first-ever interview. In his senior year, he decided to run a small business screen-printing tees at school. "I would just pay my teacher on the side," he says, laughing.
By the time he graduated from high school in 2005, Salem had saved up enough money to open up his own shop, Monster Merch, in L.A. "It all stemmed from playing in bands, going on tour, and having to figure it out," he says. "When you're sleeping in a van and are only getting paid $100 a night and you have to make it 100 miles to the next show, you have to figure out a creative way to sell more merchandise. That work ethic carried over into the rest of my career." Three years later, he founded Mega Merch.
Mega Merch, which currently has a staff of 10 people, helps artists and brands build their businesses through creative direction, design, apparel production, web development, social media strategy, and content marketing and advertising. Its clients include: Wiz Khalifa, Snoop Dogg, Mike WiLL Made It, the EarDrummers, Gucci Mane, Action Bronson, A$AP Bari's VLONE line, skate brand Know Wave, Beyoncé, and The Game.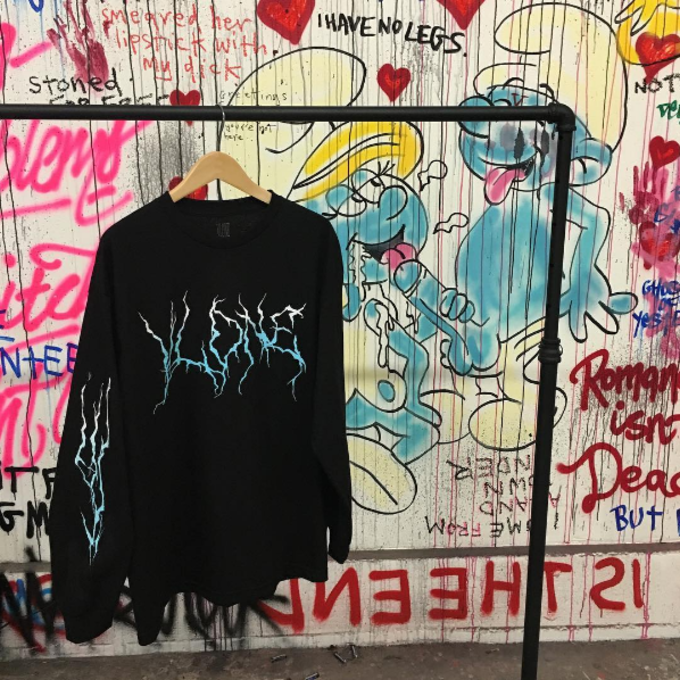 Most of its business comes from designing merch—apparel, headwear, and accessories—for rappers. "It's really just figuring out what makes sense for that artist, trying to be on brand and not tarnishing their brand," he says. In December 2015, EarDrummers released a "Free Gucci" Christmas sweater on its website. The knit featured the rapper's face wearing a Santa hat on the front and the word "Free" above and "Gucci" below it. "I came up with the designs, sent them over to Mike WiLL Made-It," Salem says about the design. "Mike talked to Gucci when he was still in jail. Then we came to an agreement and put them up."
But, Salem realizes that the industry is changing. In the last year or so, artist tour merch has become insanely successful. Kanye West and Justin Bieber, who have made experiences out of selling tour merch to fans, now draw thousands of kids to their respective pop-up shops or events. High-fashion label Vetements' Fall/Winter 2016 collection includes what can be perceived as its take on Bieber merch—a "Justin4Ever" hoodie. "I love it," Salem says about the trend. "That's always been my problem about artist merchandise. It isn't treated like fashion. But if you're a fan of somebody and you're going to go spend $100 on a concert ticket and the merchandise isn't on par with the price of the ticket or the status of that artist, it's very disappointing."
For him, it's about finding ways to elevate the fan experience. In 2015, Mega Merch and Action Bronson opened an L.A. pop-up shop, where they also sold baklava in custom boxes signed by the rapper. Later this summer, Mega Merch will turn the merchandise booths at Snoop Dogg and Wiz Khalifa's joint tour High Road into weed dispensaries, complete with marijuana props and paraphernalia. "When you go to these big amphitheatre shows, the merch booths are very anti-climatic," he says. "You just see a wall of T-shirts. We wanted to change that. Plus, marijuana isn't legal in a lot of the states that Wiz and Snoop are playing in, so a lot of these people don't even know what these dispensaries are like."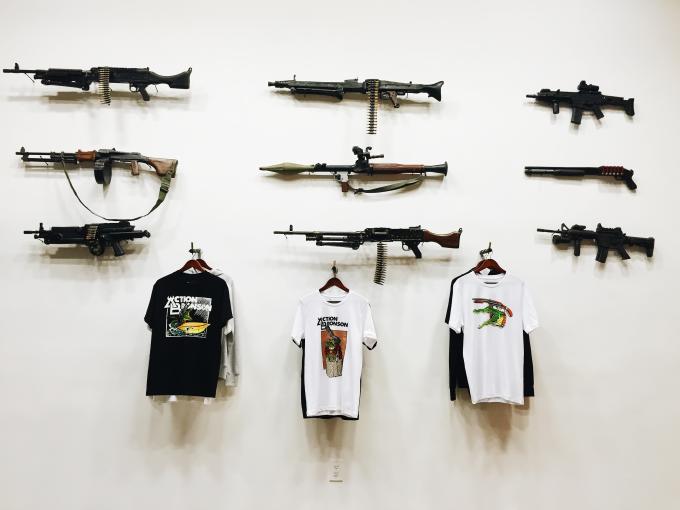 While he worries that artist tour merch may eventually become too trendy given its current success, he says he loves that people are going the extra mile. "It's about creating something for fans that makes them feel like they're part of something, or involved, or personally connected to that artist."