When you think about sustainable, eco-friendly brands, chances are hemp-y, hippy s**t comes to mind. But that's probably because you haven't seen Veja shoes yet. The brainchild of Parisians François-Ghislain Morillon and Sébastien Kopp, both 37, Veja is a small but growing footwear brand that's hoping to change the sneaker game. 
After spending a post-college year together traveling the world as bankers, Morillon and Kopp, who met in high school, quit their jobs and decided to go into business together. They were disappointed by the global banking industry—"we saw that sustainability wasn't integrated into the business model," explains Kopp on the phone from his Paris studio—and wanted to try their hands at actually making something. Their idea? Reinvent a simple product from A to Z, with sustainability at the fore.  
They chose sneakers because, explains Kopp, "the sneaker is the product of our generation. It went from a sport-only product to something that became really democratized in the '90s."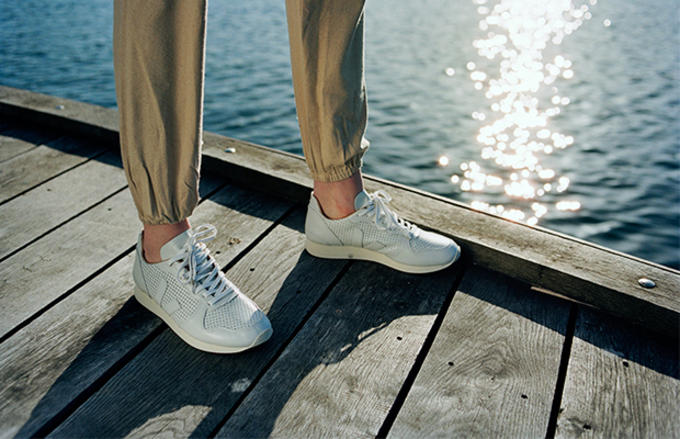 That democratization's turned the sneaker game into a big business. In 2015, the industry made more than $48 billion in revenue. To stay competitive, companies like Nike, Adidas, and Puma spend millions a year on intensive advertising.
But Veja doesn't spend a dime on marketing and has relied on word of mouth since its inception. It's one thing that allows them to keep their price point relatively low—most pairs retail for between $55 and $140. "We said if we erase advertising from our model we can do really cool sneakers that cost 5 to 7 times more to make but will cost the same to the consumer," says Kopp. "By erasing advertising and marketing we put all the resources into the production chain."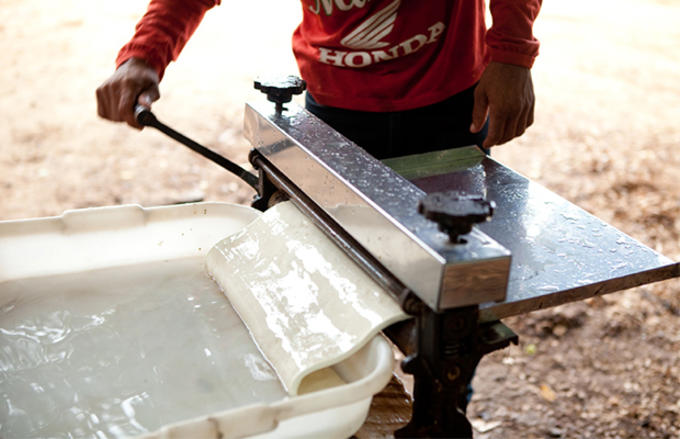 Veja's production chain includes rubber sustainably sourced from the Amazon rainforest, organic cotton sourced via a Brazilian cotton collective, and vegetable-tanned leathers. They believe in the principle of agroecology, which, as Kopp explains, is "the principle of cultivating the land and having the land be richer after it's cultivated than before." And they're constantly looking for new and innovative source materials, which is how they ended up with a sneaker made out of tilapia skin (it takes nine fish to make one pair of shoes in total). The company's focus on sustainability also extends to its distribution chain; Veja's orders are fulfilled and shipped by a company called Atelier Sans Frontiers, a French non-profit that helps people who are considered unemployable—ex-cons, etc.—find work.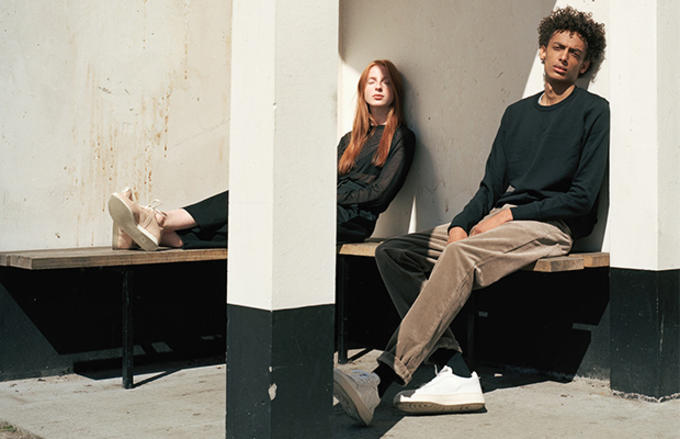 If all this sounds like too much hippie bulls**t for you, well, the shoes are actually cool, and have gained loyal fans in celebs like Marion Cotillard and David Beckham. In fact, Kopp and Morillon have become such arbiters of taste that in 2009 they opened up a companion clothing store, Centre Commercial, in Paris's hip Canal St. Martin neighborhood. Centre sells a thoughtfully curated collection of socially conscious and aesthetically pleasing brands like The Hill Side, Patagonia, and Toka Toka.
Since its founding in 2004, Veja company has gone from two dudes and €5000 to a robust 50 employees—all without investors or outside financing. It's allowed Kopp and Morillon to "do whatever we like and at our own pace."
Kopp hopes that the slow but steady success of Veja will encourage other entrepreneurs to consider a new way of doing business—one where transparency and sustainability and are more important than the bottom line. Or as Kopp puts it, "We are more interested in growing the roots than the growing of the tree to the sky."