Invite Jared Leto to an event and chances are incredibly high that the actor—​essentially a Met Gala theme come to life—​isn't showing up in off-the-rack Armani. When he attended Gucci's Spring 2017 show during Men's Fashion Week in Milan last month, all eyes were once again on the Suicide Squad star's ensemble—​but not for the usual reasons. Holding court in the front row in a silk, unisex bomber jacket adorned with leafy patches and the letter J, Leto—​who became the face of Gucci's Guilty fragrance last year—​also became the first person to appear in the second phase of Gucci DYI, the fashion house's recently-launched program allowing shoppers at the Milan flagship to customize certain items to their liking with a variety monograms, patchwork, hardware, and trim. Gucci's creative director, Alessandro Michele, used Leto to premiere the expanded collection, now featuring men's suits, outerwear, and formal shirts, as well as unisex bomber jackets, denim jackets, and sneakers.
Personalization isn't Gucci territory alone—though they did make waves in May when they initially launched their Gucci DIY collection for women's accessories—and it's not necessarily a new fad. Bespoke tailoring has been popular amongst the upper crust chic for centuries. Levi's has been offering custom made jeans in a vintage aesthetic for two years now—a harkening back to their late 1800s origin story—and luxury brands and upscale retailers alike are quickly going all-in on putting design choices in the hands of the consumer. But, this latest resurgence of customizable clothing isn't just saving the role of the haberdasher; the personalization is bolder. It's not just a monogram here, or a tailored jacket there—it's a loud trend that often changes the entire aesthetic and price of an already pricey piece of clothing. Adopting a trend at that cost always begs the basic question: How much does this sh*t really cost? And knowing that this, too, shall likely pass, is investing in the trend worth it?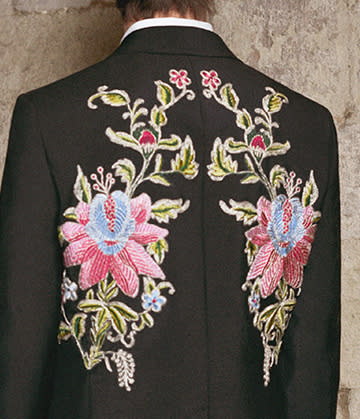 While customization in the couture space has largely focused on women's apparel—anywhere from fully customizable Prada heels to $55 leather stickers sewn onto designer bags—the men's space is quickly heating up in equally loud, noticeable and expensive ways. ​For some context: On the lowest end, Gucci's unisex customizable sneakers start at $650, compared to $535 for their classic uncustomized leather Ace loafer. Bomber jackets, like Leto's, originally starting at $1,900, can fetch anywhere from $2,300 to $8,000 for personalization options that include a variety of base colors, floral motif patchwork, and large, gaudy adjacent monograms; custom suits cost roughly the same.
If you're willing to head a few inches down market, Opening Ceremony has built a dedicated embroidery station in their Soho, New York outpost. There, artist twins Christopher and Clayton Griggs churn out personalized embroidered patches on T-shirts and bomber jackets, in addition to custom design work, while you wait. Savvy shoppers looking to cash in on the trend are best served at OC; at $60 for a shirt and $395 for a bomber jacket with or without embroidery, the price is already built into the cost.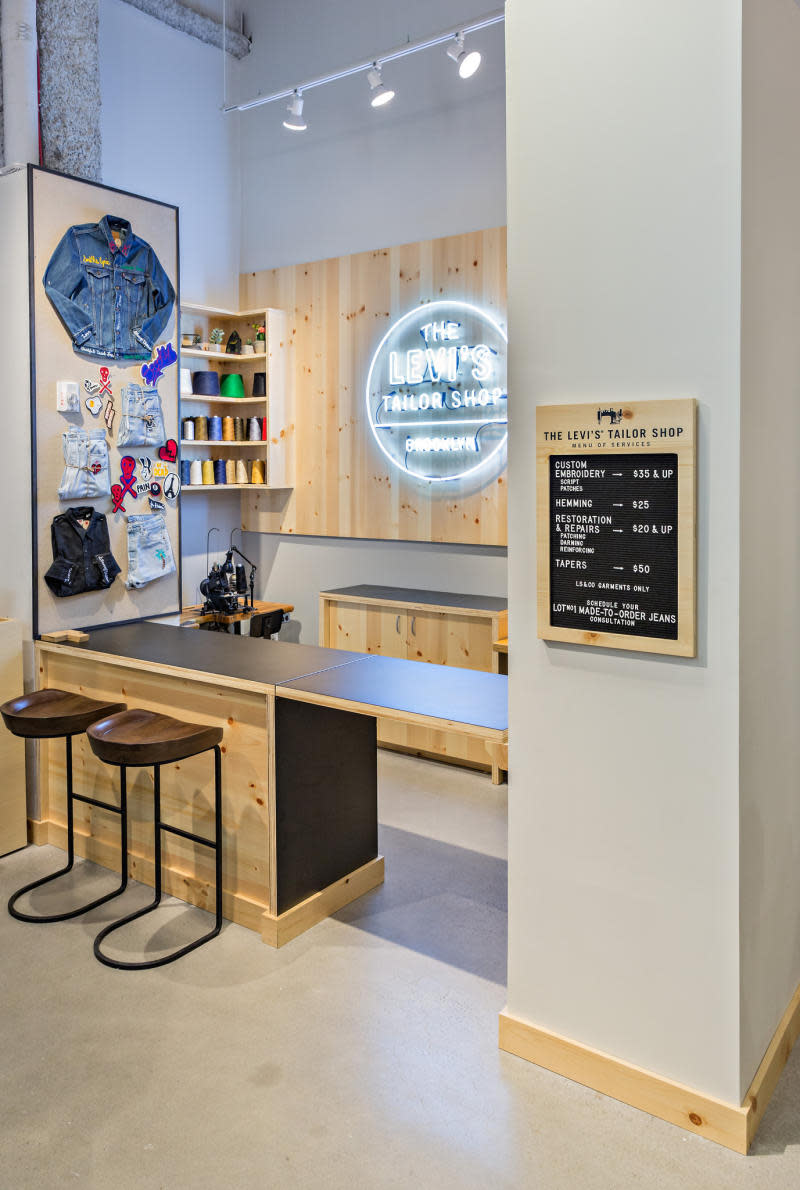 For brands, customization is a no-brainer. As OC's customization process—​self-described as "the Cadillac of sewing machines"—​demonstrates, highly personalized fashion is so scalable, it's already accounted for in the line's existing price point, a cost-cutting trend industry experts expect to continue. In the simplest terms, if a jacket with customization costs $395​, you charge everyone $395 for the jacket, whether they customize it or not. This way, brands don't lose money on customization, and they actually make money on jackets sold without customization. It's a model already proven to work, as everything from Levi's custom jeans to CafePress' inordinate number of individualized Hanes Beefy T's indicates. 
While gauging the value of customization to the market overall is still too early to pinpoint, a 2013 study by Bain & Company found that although under 10% of people had tried personalized fashion, almost 30% were interested in doing so. Assuming that even a quarter of shoe sales become customizable, a company like Nike is looking at an additional $2 billion in profits​—​not to mention untold amounts of brand loyalty.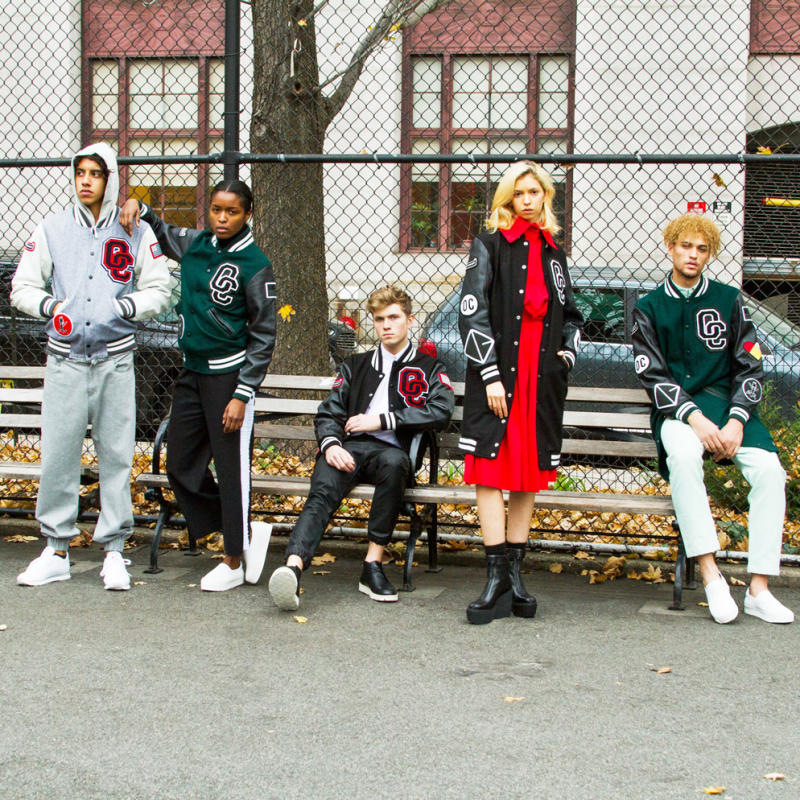 For consumers, the value proposition gets a little trickier: If you spend thousands of dollars on a bag or jacket to begin with, can a piece really be considered an investment if it's marked with soon-to-be-dated styling of customization? That answer lies in reframing what's important about that bag, or jacket, or canvas loafer to begin with.
"People want to feel a real ownership over their possessions, especially when it comes to luxury goods. It's not enough to just have the logo—​people want to feel, and show, that something is truly theirs," says Veroniqué Hyland, fashion editor at The Cut. She cites social media as a major driver for the recent resurgence of personalization. "There may also be an Instagram effect. People want to show off their possessions, and a monogram makes that all the more special. On my feed recently, I've seen Nikes monogrammed with initials, Bruna Malucelli's customized swimsuits, and Vans bombers with the wearer's name on the back. To some extent, I think these are calculated for Instagram appeal."
Put it this way: If your top shopping priority is to hyperpersonalize a piece into an entirely new aesthetic with the goal of having something no one else has or stunting on your peers, then it may be worth the extra thousand you might drop for the privilege. Like Opening Ceremony, just consider it all part of the cost.