The clothing industry has been called the "second largest polluter in the world"—behind only oil—so it makes sense that quite a few labels have sprung up in recent years with the aim of using sustainable business practices and recycled materials to change how we make and consume clothing. L.A.'s LONGJOURNEY is not one of those labels.
"We didn't come in thinking that we're going to save the planet by doing these things," says Alex Carapetian, who, along with Alonso Ester, founded LONGJOURNEY in 2012. "It was just natural for us."
Intentional or not, one vital aspect of the duo's operation does cut down on their waste: LONGJOURNEY clothing is made, at least in part, from existing clothing. "99.9% of the pieces incorporate some or all vintage," Carapetian explains. He and Ester scour L.A.'s famed flea markets and vintage dealers for a supply they then pull apart, reconfigure, and transform into modern, streetwear-influenced designs that look just as current as anything else on the market. In some instances, that means taking an old jacket and altering it to make a new jacket, for example, but they also combine fabric from unrelated garments, and occasionally mix in new materials. (The pair also makes use of military fabric, as seen in the brand's $11,000 collaborative couches designed with furniture maker Stephen Kenn.) Regardless of the process, the designers are personally involved every step of the way. "We literally touch each piece from the beginning to the end," Ester notes.
Both men have a background in styling and retail, but it was their love of vintage that brought them together to create LONGJOURNEY. "There's just soul in these pieces," Carapetian says. "There's energy in these pieces that have been worn and that have this life that we're not aware of."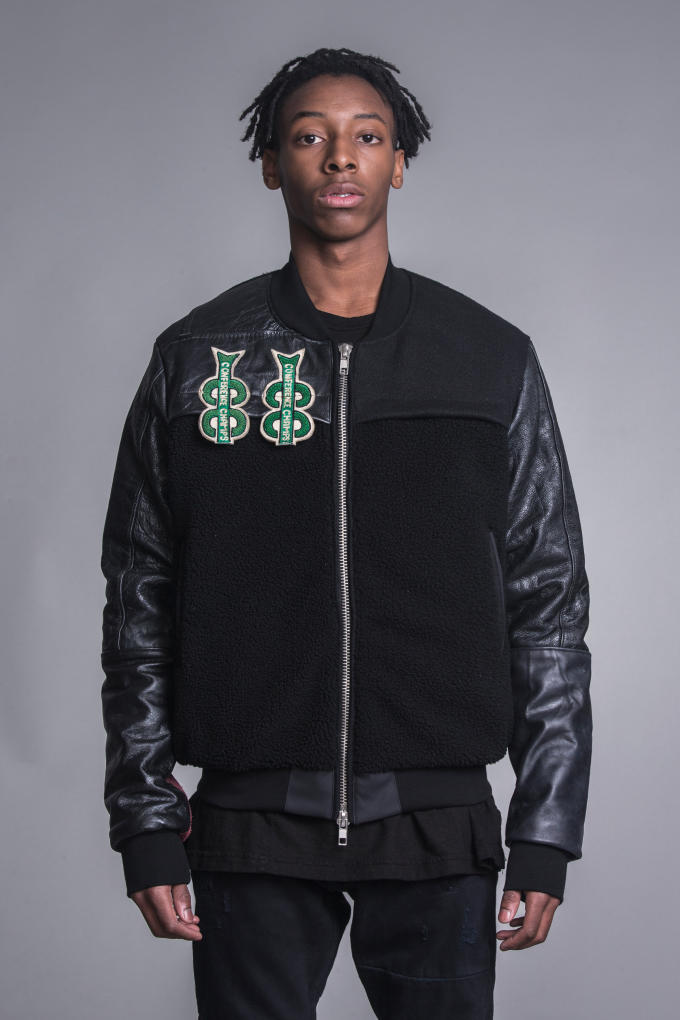 Ester agrees. "No two pieces of vintage are ever going to be the same," he says. "I think the most important thing is the character that the pieces have, like faded sweatshirts or the aging on jeans. No matter how hard you try to replicate that in a factory, it's never going to feel as good as the actual piece. It allows us to use new technology and new wash treatments, and marry it with an already amazing fabric. For us, it's so much more real."
Buyers from some of the world's most influential shops seem to agree. LONGJOURNEY is currently sold at boutiques like Barneys, Maxfield LA, Colette, and The Webster, all gatekeepers for the Next Big Thing. The LONGJOURNEY process keeps the collection relatively small—production is too personal and too time consuming to recreate on a large scale—and, therefore, also limits how easy it is to buy. That exclusivity is part of what makes LONGJOURNEY clothes some of the most coveted items made from, essentially, someone else's garbage. Just don't expect Carapetian or Ester to be the ones to tell you about all the benefits of reusing waste.
"The whole recycling thing, the 'upcycling' thing—that is terminology that other people like to put on things," says Carapetian. "We are happy to create and have fun creating."