KITH is a behemoth in the streetwear world after only five years in business. The store has created high-quality pieces, collaborated with the right people—from Puma to John Elliott—and built out stores with unique and owned dining spaces. Now, KITH is celebrating its fifth year anniversary and honoring the inspirations that have helped the brand and retailer find and trap success.
One of those retailers is Parisian powerhouse Colette. "Sara [Andelman, Colette's founder and creative director] is a huge inspiration, not only to myself but to anyone who has a deep passion for retail and fashion," KITH founder Ronnie Fieg told Complex. "She's one of the pioneers in creating a lifestyle retail experience, which is something that is obviously a goal for me and what I do with my shops. Seeing her store about a year before I opened mine really amazed me. She incorporated food downstairs with an accessible street vibe on the first floor then high-fashion on the third floor."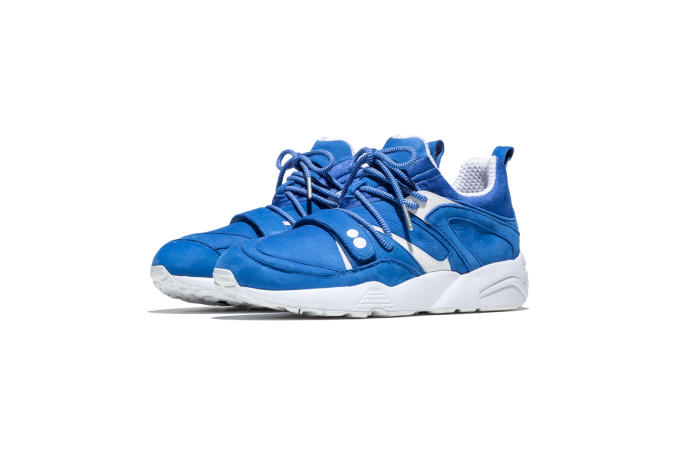 The two brands started working together a year ago and have riffed on KITH's signature range of basics in Collette's cobalt blue. There's also KITH's new Madison jacket and two pairs of shoes. As a matter of fact, the whole collection was built from the ground up—literally. 
"When we got the shoes in, I was really curious as to what people would be wearing with the shoes so I thought about putting a jacket together for the collection," Fieg said. "And the jacket came out so beautiful on the first sample run that we thought it could turn into a full collection of apparel and it all happened organically." 
Fieg and Andelman developed the rest of the collection from there. The key pieces are the jacket and the sweatshirts. "The Madison jacket is the standout apparel piece," Fieg said. "We updated the fabric to this techy, really premium-feeling mesh-lined fabric with a retractable hood. So it's an updated version of our Madison jacket color-blocked really well."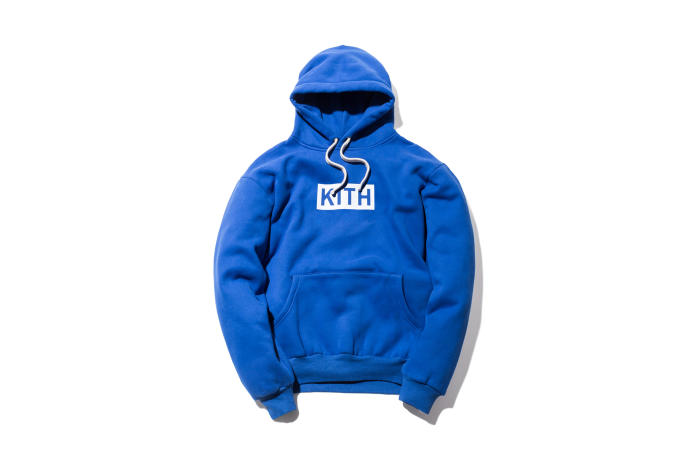 "My favorite, though, is the royal blue Williams hoodie," Fieg added. "It's really, really plush and it's the first time we've put the KITH box logo on the Williams hoodie. And we took the approach of our classic tee and applied the logo to the Williams hoodie, so it's the first time you've seen a branded hoodie from us." 
In addition to an apparel and footwear collaboration, KITH is also taking over Collette's own dining section and flying people out from around the world for an event to celebrate the collection—speaking to what a big deal all this is for Fieg & Co.
There are also two other brands involved in the collaboration. Beats worked with the duo on a set of Powerbeats and a Pill and Puma was also brought in for a special-edition pair of the Blaze of Glory and Disc.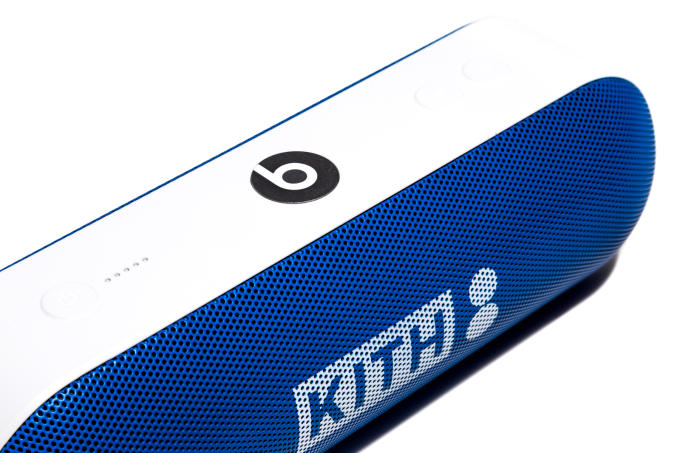 KITH and Colette are staggering releases from the collection, which has already been worn by the likes of Fabolous, throughout next week. The Beats portion will be available online June 13. The Puma sneakers will be available in-stores at Colette June 15 and will release online and at KITH's New York location the next day, June 16.  The apparel collection will launch at Colette's Paris store June 17 followed by a release at KITH's store and website June 18.