Earlier today, Balenciaga creative director Demna Gvasalia (also the man behind Parisian label Vetements) held the first-ever runway show in the label's 97-year history. Among the cropped bomber jackets, boxy suits, and—yikes—a purple zippered tank top, Gvasalia also topped off several models' looks with an extra-long wallet chain. Whenever a designer makes a somewhat confounding choice—like resurrecting a best-forgotten '90s trend—the Style team at Complex turns to one another to make sense of it all. Here is a transcript of our discussion. 
Steve Dool: Off the top, I'd like to point out that I understand the reasoning behind wallet chains. If you're on a skateboard or, like, an ATV in the desert and you hit a sand dune at an unexpected angle, the chain prevents you from losing your wallet. But also, it makes it SUPER easy for someone to pickpocket you. It's basically saying: "Hey, FYI, my wallet is right here, petty thieves! Come and get it." One of several reasons wallet chains are dumb.
Cameron Wolf: Regardless of the style's popularity with mall rats and people I went to middle school with, doesn't the chain PREVENT pick-pocketing? Isn't the chain linked to the wallet so a thief can't slyly take it out of your pocket? I thought it was all function, no form, like those Vibram five-toed sneakers. 
SD: If a magician can TAKE A WATCH OFF OF YOUR WRIST WITHOUT YOU NOTICING, then a pickpocket can definitely work with a four foot chain on your wallet.
CW: Sorry, I didn't realize our standard was the ABSURDLY LOFTY "What Can a Magician Do." From my experience watching the movie Now You See Me, there's nothing that a ragtag group of magicians led by [SPOILER ALERT] Mark Ruffalo can't do. Stealing your wallet off your wallet chain would be the least of your worries. Get real, Steve.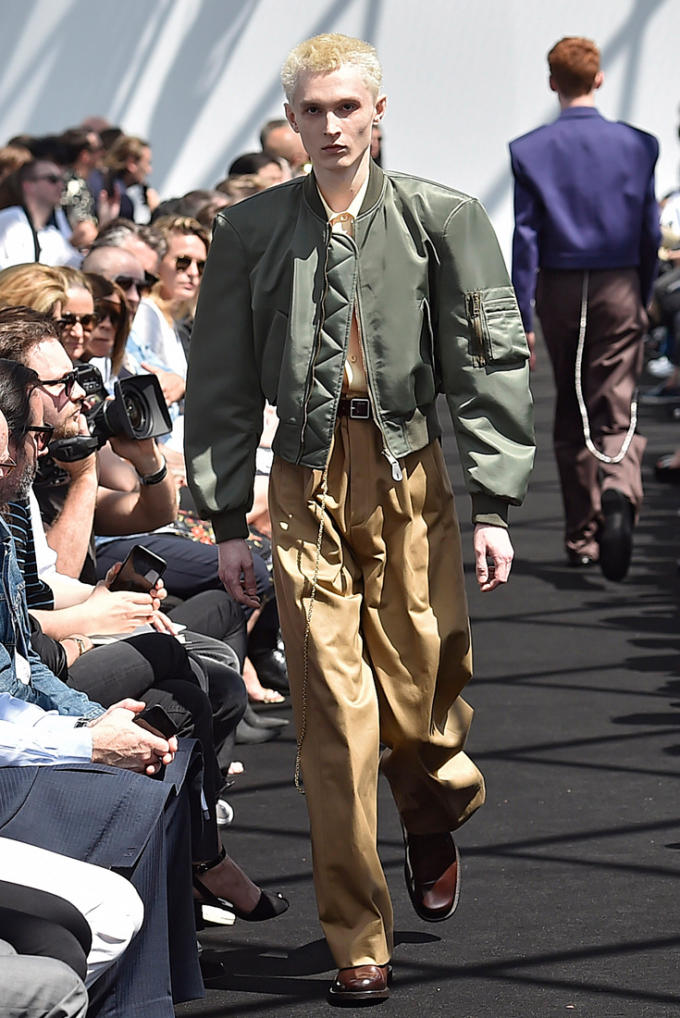 Karizza Sanchez: Wallet chains make me think of Velcro wallets. And Hot Topic. Neither of which are good things. Who is bringing back wallet chains? I WANT TO KNOW!
SD: I'm going to go with white people.
KS: KHFEHGLEWGLEWHGLWEHGLWEHGLW
CW: Definitely white people—almost 100% of Demna's Balencianga show was made up of white people, which is unbelievable considering the backlash he got for it last time. And these will probably sell/be trendy, tbh. Demna made a $300 DHL T-shirt an "It" item, so bringing back a trendy '90s item when the '90s are so hot people are talking about Smash Mouth again seems like a piece of cake. The whole allure of buying Demna's clothing is being in on this joke or trend, and a kitschy wallet chain is basically peak that. 
KS: The wallet chains will definitely sell out. I can already see it—Thrasher tee, black jeans, white sneakers, and wallet chain...Oh, oops. WHOSE MAN IS THIS?
SD: Being in on a joke is exhausting. Can't we just have nice things again? I am so over ironic fashion. I want humorless fashion. Like Sean Penn-level humorless. Dead serious.
KS: I agree. But in all honesty, shout out to everyone who's been wearing wallet chains for years—before Demna put it on the runway.
CW: The only thing I'll say about jokey fashion (as self-appointed devil's advocate) is at least it lowers the barrier of entry a considerable amount. Not everyone can afford to buy "nice things." But, look, if you have Amazon Prime, two business days, and a little over 1/4 of a Harriet Tubman, you can buy what is basically a Balenciaga piece right now. I can't say the same for the architectural suits, which Zara is probably trying its damnedest to find a way to knock off as we speak.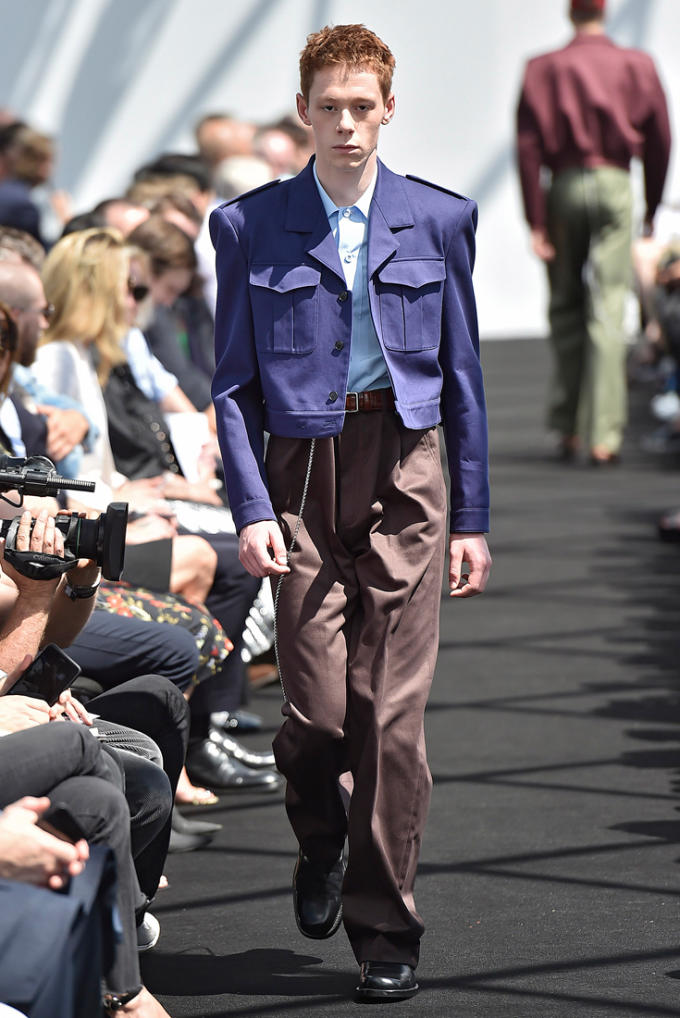 SD: Cam, that's very diplomatic of you. And to be honest, I'm not sure what's worse: spending a ton on a Balenciaga wallet chain, or buying a wallet chain off of Amazon because you want to look like you have Balenciaga. I respectfully abstain from both.
CW: How is it not the former??? Can you imagine spending several hundred dollars—Demna has a knack for making knick-knacks ludicrously expensive—on a wallet chain that you could buy for $6? That is even sadder to me. Or maybe buying a $400 wallet chain is the ultimate flex? I really don't know anything anymore. 
KS: What's sadder to me is that people are even considering buying wallet chains. 
CW: Over/under that 99% of people who have wallet chains also love Four Lokos?
SD: Cannot wait for the special edish Four Loko x Balenciaga cans for SS17. THAT would be the ultimate flex, btw.
CW: God, don't steal this idea, as you're wont to do, Jeremy Scott. I can envision too easily Four Loko x Moschino being next season's phone case. 
SD: I'm infinitely more interested in a Four Loko phone case than I am in a wallet chain.
KS: I once drank Four Lokos and hyperventilated in a cab.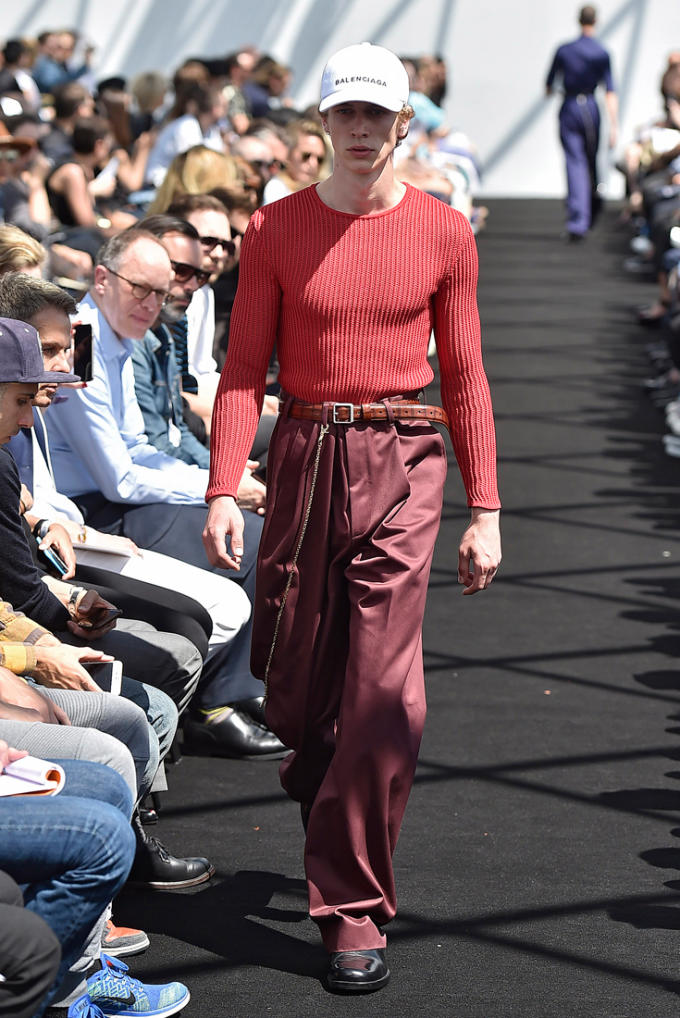 CW: Anyway, it's not just Demna, either. Hedi Slimane, naturally, made some when he was at Saint Laurent, and fashion visionary Young Thug is already in on the trend. How is this any different than the choker necklace that's dominating women's fashion? 
KS: LOL at the black choker. Can we not anymore? If I see another girl wear a flannel, denim shorts, and black choker, I might jump out of a window. 
CW: Yes, absolutely, Karizza. The whole rise of Demna is based on making these types of items "high fashion" and expensive and being fully aware of what he's doing. Wait…Is this what Lorde spoke of? It may not only be Demna, but I think he's really the only one who can make people buy a $400 wallet chain. That's what his career has been built on, no?
SD: Yes, that's very true. Write it on his tombstone: Here lies Demna Gvasalia, who made people buy garbage for absurd amounts of money. RIP.
CW: Wait 'til I walk up in the Complex office two days from now with a wallet made out of duct tape with a Four Loko logo on it, linked to me with a chain that costs either $6 or several hundreds of dollars—you'll literally never know. 
SD: I will personally rob you.
CW: You're no magician, Steve.
KS: Two days later: RIP Cameron Wolf, who was fired after wearing a wallet chain. In the words of Draymond Green: Wallet chains? NOPE.