Dertbag founder Philip Post dreamed of building a brand ever since he saw A Bathing Ape founder Nigo gifting Pharrell a chain with his design on it during an episode of MTV's Diary. "When I watched that, it completely changed my life," he told Complex. "I want my design on chains. I want to make dope ass clothes I can't afford," he remembers thinking.
Since starting the brand almost a decade ago, Post's Dertbag has been seen on the likes of Tyler, the Creator, Pharrell, and A$AP Yams even reached out at one point to see if he could get clothing for A$AP Rocky's "Peso" video. The latest celebrity to wear Post's design is the one and only Kanye West, who sported the brand's Dertbag Academy sweatshirt over the weekend.
Dreams accomplished, right? "It's just solidified that everything I'm doing is right and that I'm on the right path," Post said. "Listening to my gut, making clothing that no one else is making besides me. Like, no one else can replicate what I do, because the brand is me. So, it makes me feel good. I've been on a high since that 'Ye shit happened. It's been something I wanted."
Post started screen printing T-shirts for Dertbag when he was only 13 years old. The Connecticut resident, whose mom and dad are both artists and whose grandfather worked with Andy Warhol, says that Dertbag was a way to unleash his innate creativity during a trying time. Shortly before launching the brand, he was diagnosed with Crohn's disease, a chronic inflammatory disease of the digestive tract.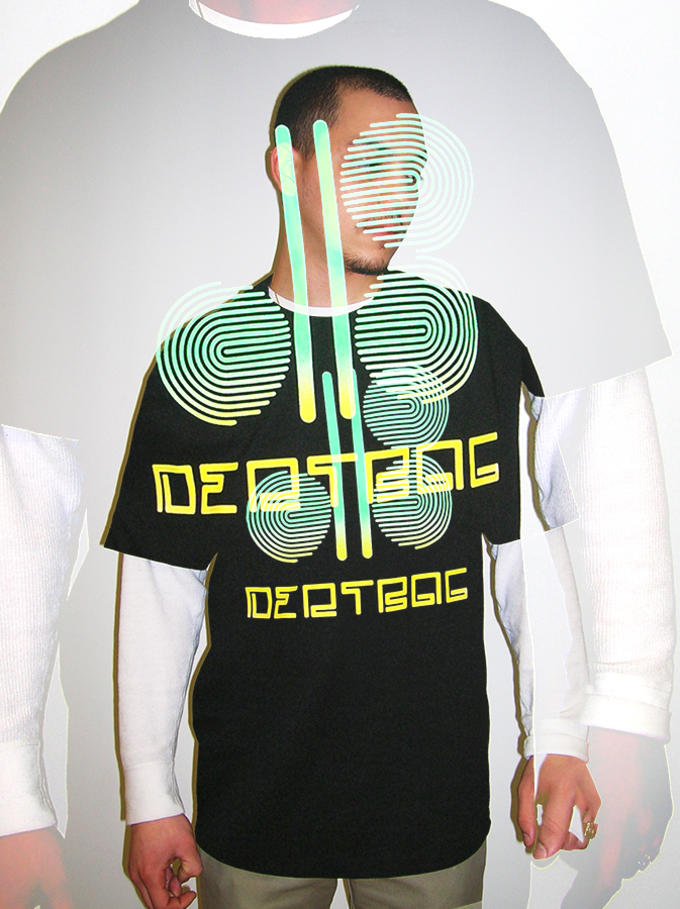 "Crohn's disease can really put a damper on you," Post said. "And having a really sick mom, then having a dad who wasn't getting a lot of work because it was the recession...All that can put a lot of stress on a kid. So having that outlet, having something I could work on, something I could be proud of, was a big thing."
Post says that he actually came up with the name while laying in the hospital after his first Crohn's flare-up. "I was like, 'God is such a dirtbag,' and I changed the 'i' to an 'e,' because I thought it was appealing." Now, it's taken on a different meaning. "Everyone, in a sense, is a dirtbag," he explains. "Everyone has skeletons in the closet. Everyone has his or her flaws." Dertbag is about melding those harsh realities with a shiny exterior—a dichotomy Post says he saw while observing how both sides live while growing up in Bridgeport, Connecticut.
Post says that after his time in the hospital he started dedicating all his time, energy, and funds to getting Dertbag off the ground. "I never had a loan, I never had my parents pay for anything," he said. "Everything has been from birthday money that I saved."
Post found early success with T-shirts featuring graphics inspired by hip-hop, something he fell in love with at an early age after getting introduced to it by a babysitter who was also obsessed with Michael Jordan and Jordan brand. Dertbag's Cam'ron T-shirt was especially popular; Tyler, the Creator wore the brand, along with the rest of the Odd Future crew, after Post connected with them and supported their releases; it was even stocked at Dover Street Market. More important to Post, it proved that someone could succeed regardless of his or her age.
"Because people don't see a lot of kids just doing what they want to do and doing what they love," Post said. "And people who know me and know the brand can see that and resonate with that. They can be like, 'Wow that's really cool. I want to do what I want to do, too.'"
Now, Post is only looking toward a Dertbaggier future and making his collections more personal than the types of kitschier prints he's done in the past. He says he's especially proud of his past two collections, which have been a direct snapshot of his everyday life. "I'm making shit as I live my life, and if I find graphics or find whatever, I'm going to take it and reinterpret for what I'm doing," he said
He also has a more mature vision in mind. He says he wants to release an entire cut-and-sew collection and put on a runway show within the next year. "But not any normal runway shit," he said. "I want to do 45 minutes of people just walking so people can really grasp what I made."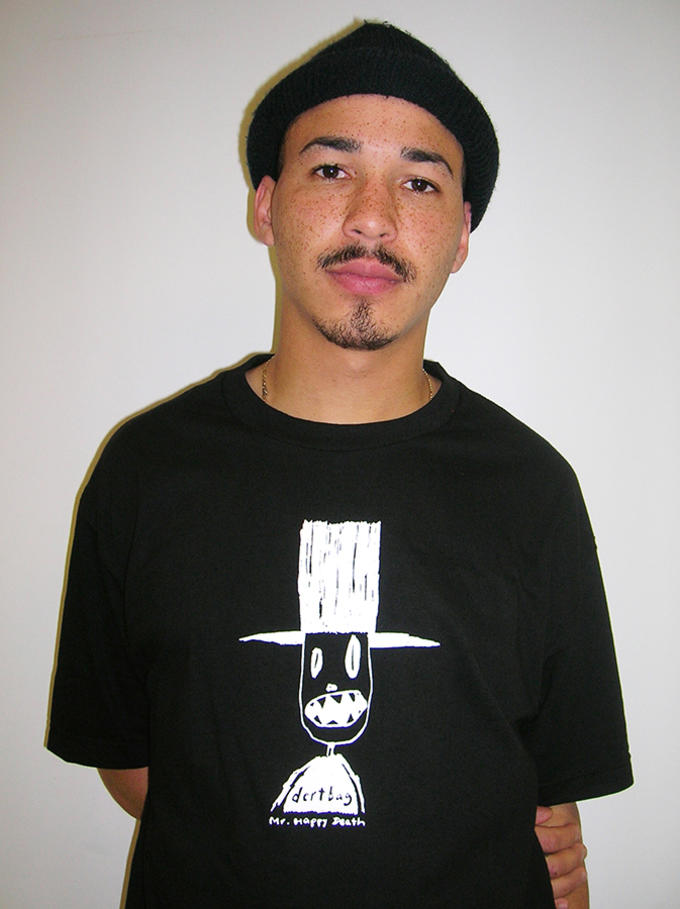 Post adds that, although he's been doing this for going on a decade and basically grew up doing it, he is still eager to learn from the greats. "I want to work with [Kanye], obviously," he said. "I want to design with him. I want to sit down and put him on game and have him put me on game. Because I feel like we're the same species in a way."
"I want to work with a fashion house, while continuing to do Dertbag," Post says. In addition to Yeezy, Post says his dream landing spot is a place like Gucci—"it's so fire"—Supreme, Levi's, or Carhartt. "The brands that do it best," he said.
That kid who was watching MTV and saw Nigo with Pharrell would certainly be happy with the 21-year-old Post has become. But Post says he wants to continue to learn and continue to grow, even if he has already gotten arguably the most important co-sign imaginable today. Now, he wants to be the person a random kid sees and never forgets.
"My last words are keep doing you, and it will pay off," he said. "It's about to be ten years doing this shit, and it's all paying off right now."