UPDATE (3/7/16): Pusha T's 2016 merch includes more than just a couple of tees.
Earlier today, DONDA unveiled the full collection of upcoming gear, which is comprised of monochromatic coaches jackets, T-shirts, and pullover hoodies. Each design features that grim King of Hearts graphic Pusha teased over the weekend, and come with a text graphic that reads either "KING PUSH" or "PUSHA T."
Check out the range below.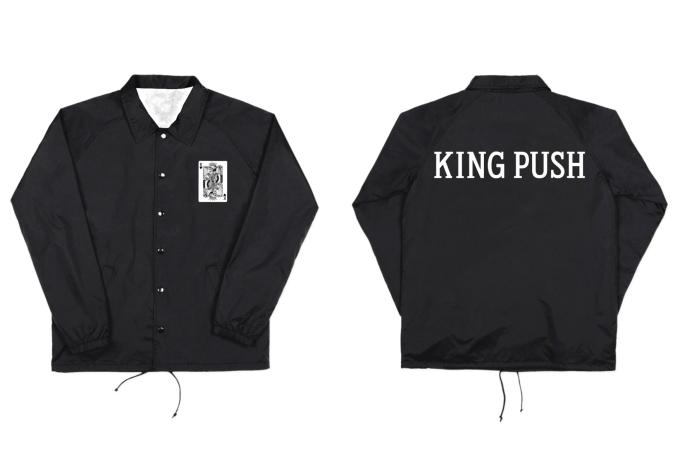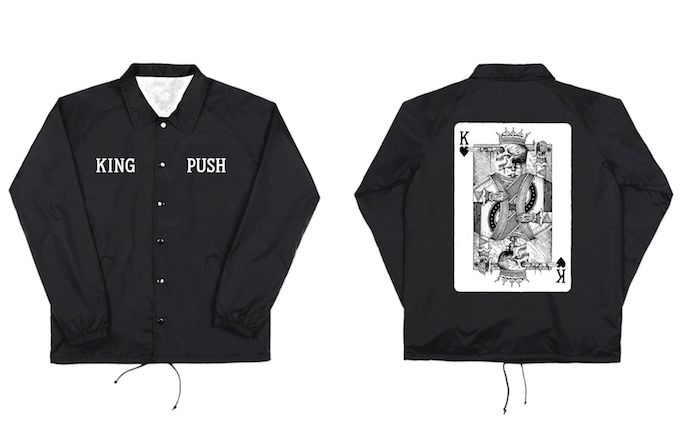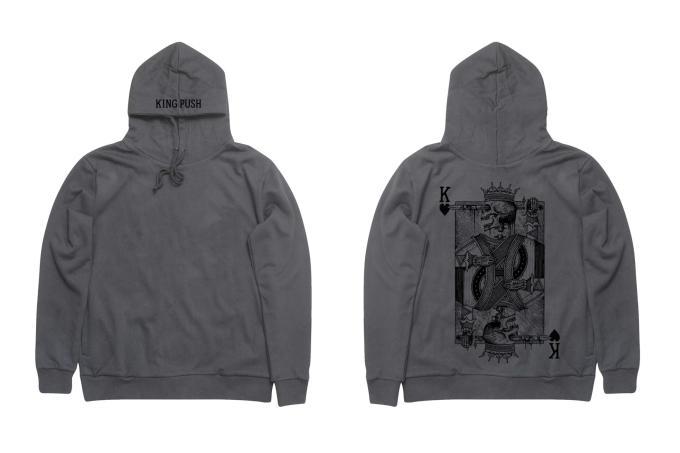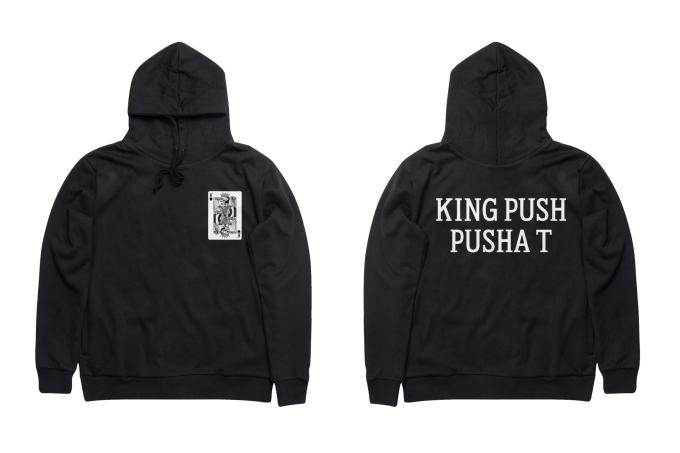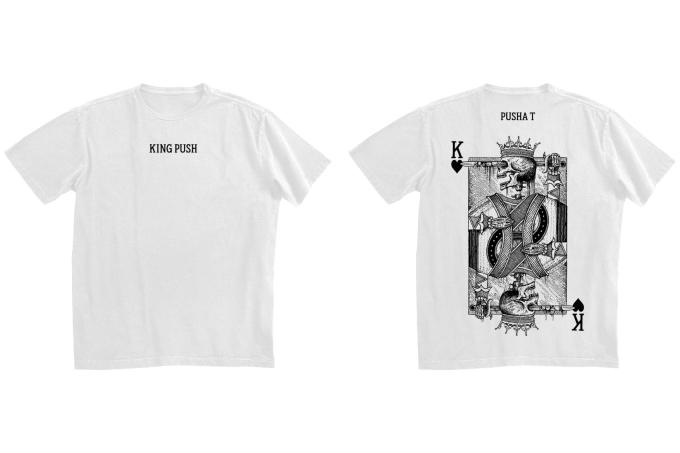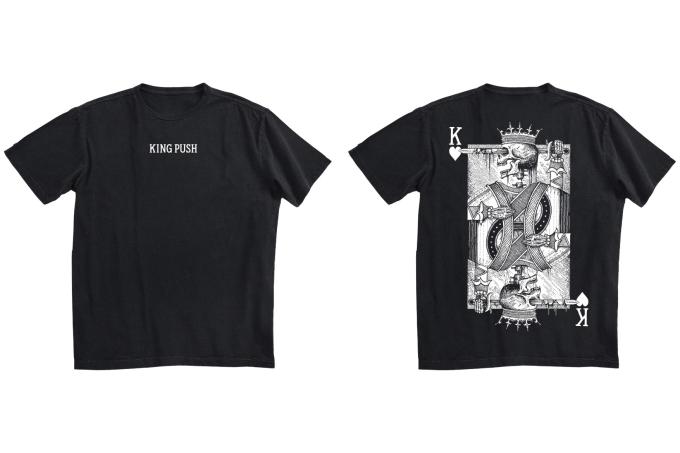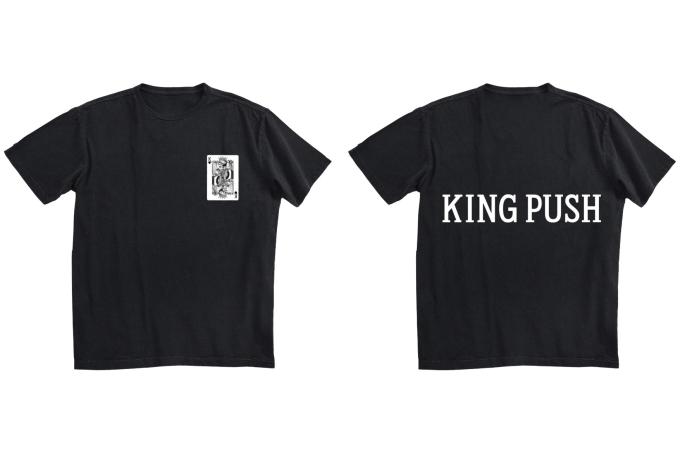 See original story from 3/5/16 below.
In the midst of King Push's Darkest Before Dawn Tour, the stylish rapper took to his Snapchat to tease two new T-shirt designs. Keeping in theme with the album's monochromatic artwork, the merch also features a distinct black and grey color scheme. 
The first graphic is a macabre take on the King of Hearts playing card, while the second design only features simple text that reads "King Push." In a tweet to fan, Pusha T notes that the merch will be available at shows and gives a shout-out to Kanye West's creative collective DONDA for handling the design work.
Check out the screenshots below for a look at the new designs and stay tuned for any merch updates throughout Push's tour.