Cassius Clay: The Teen Who Walked Away From Kanye West
In his first interview since 2010, Cassius reveals the ups and downs of what it was like working for the hottest rapper alive—and what came next.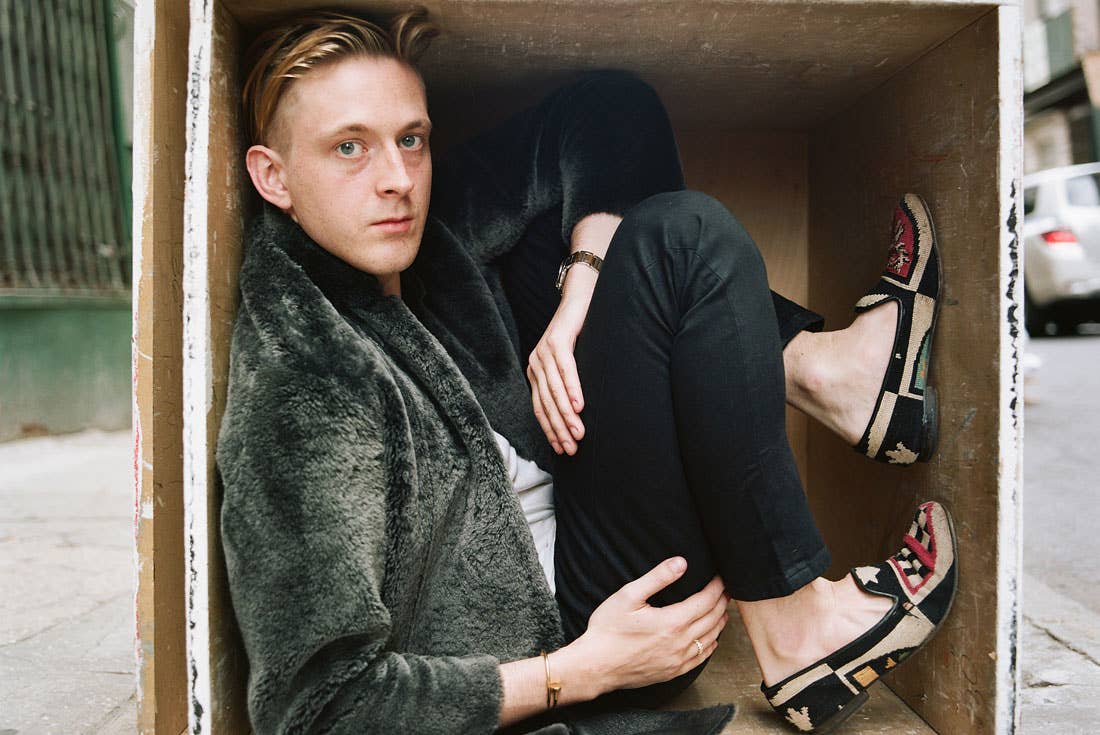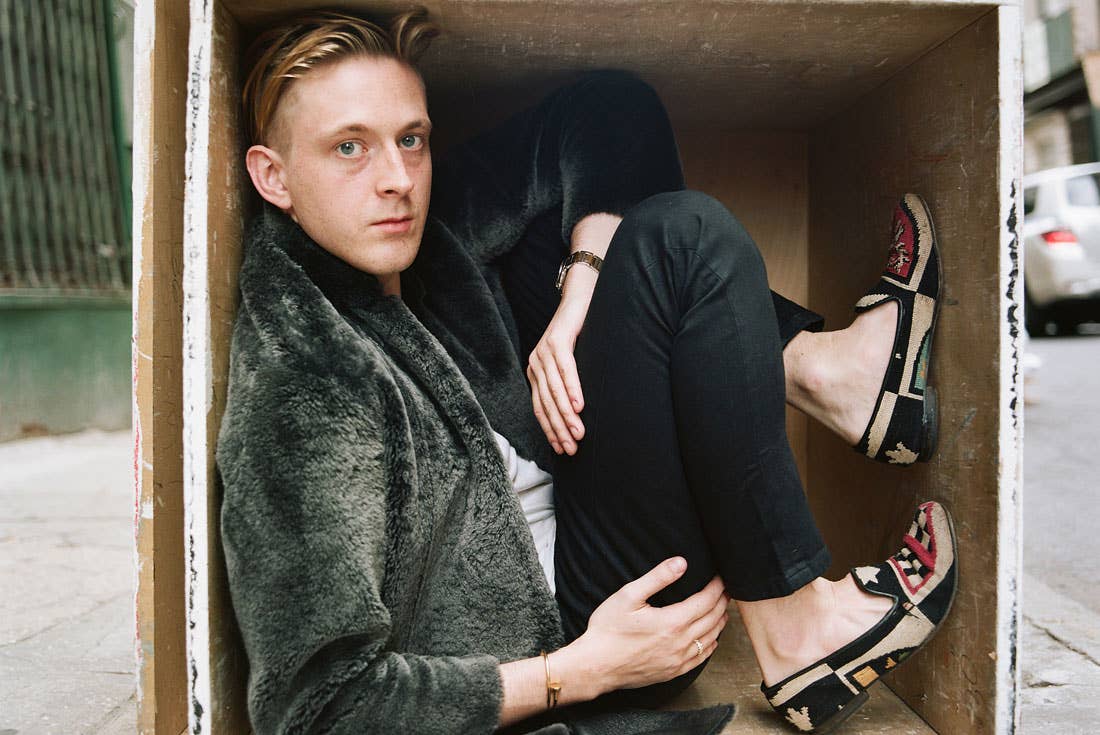 In the summer of 2010, Cassius Clay met Kanye West during a shopping trip at Barneys New York. Kanye complimented his velvet Stubbs & Wootton slippers, which featured jousting knights on the top of the foot. The two talked about the slippers, and Alber Elbaz's and Lucas Ossendrijver's designs for Lanvin. Eventually, they exchanged email addresses. Kanye didn't have a cell phone at the time.
A few weeks later, they ran into each other again, this time in SoHo. At the end of August, Cassius, who had just started his sophomore year at Yale, received an email from Kanye asking if he was interested in working for him as a junior creative consultant. Cassius was torn. "I was weighing what was a very real disruption to what I'd spent my entire life trying to do. To get into Yale, and earn my degree." He told me this over the phone, in his first interview since 2010. He decided to take a year off from Yale, and at Kanye's request, Cassius moved to New York the following day. "It was hard for me to come up"—he sighs and pauses—"with reasons not to do it."
For the next three months, Cassius researched paintings, sculptures, photographs, and designers that would be used as references for stage designs, videos, merchandise, and other visuals for the release of Kanye's fifth studio album My Beautiful Dark Twisted Fantasy. Occasionally, he also assisted in styling the rapper for performances and appearances.
Kanye welcomed Cassius into his coterie of collaborators and friends. Cassius sat in on studio recording sessions for MBDTF. He even received a special shout out from Kanye, who tweeted after his Saturday Night Live performance in October 2010: "The art and style team, Virgil Abloh, Lauren Matos & Cassius Clay."
But in December 2010, a month after the release of MBDTF—an album critics refer to as Kanye's best and key to the rapper's redemption—and just as Kanye began working on the Watch The Throne albumwith Jay Z, Cassius walked away from all of it. From the once-in-a-lifetime job. From the hottest rapper alive.
He could've had it all. So, why'd he give it up?
As an artist, Kanye's philosophy is one of constant collaboration. "I think it's a very non-arrogant thing," he told Details in 2009. "I absorb information, and I want people to know where the information is coming from so those people can be in a position for people to listen to them and capitalize off of the genius that they bring to the table—because I only surround myself with geniuses."
Cassius Marcellus Cornelius Clay is named for a distant relative, a 19th century American politician and abolitionist. Growing up, he attended elite schools; Dexter School in Brookline, Mass., then Boston's Roxbury Latin and Phillips Andover Academy. He was incredibly studious. During high school, he and his roommate watched old episodes of Jeopardy on a website called J! Archive, and competed with one another as if they were on the game show. He once joined Andover's cross-country team but, as his friends describe it, he wasn't a great athlete; he was more fit for the International Debate Championship, which he competed in for two consecutive years.
Tall with a slender frame, pale, and blonde with an unruly cowlick, he's a bookworm and a nerd—the latter of which is a word his friends tell me Cassius has used to describe himself. When you speak with him, or spend time in his company, he doesn't strike you as someone who'd work for a rapper. But, as Cassius tells it, he and Kanye had an artistic connection. "I'm an art history major at Yale, so my focus is really art and the whole aesthetic culture, and that's really what interests me," he told MTV at the premiere of Kanye's Runaway filmin October 2010. "I think that he appreciates it and it's nice to talk to him about it as well."
Born in Keene, but raised in Peterborough, N.H.—a small town nestled in the woods—Cassius was exposed to art at a young age. His father, Landon, the businessman who founded the Clay Mathematics Institute and one of the wealthiest men in Boston, collected pre-Columbian art. His mother, Lavinia, studied art history and did her masters in historic conservation, preserving old houses and finishings of art works. "It's definitely something that I felt fortunate to be around from a young age," says Cassius.
He spent most of his life immersing himself in the creative field. He visited museums religiously, read art books, and took a yearlong art history elective in his junior year of high school. In 2008, he interned at the Boston Museum of Fine Arts and, two years later, at art auction house Christie's in New York. In his teens, he also became enamored by fashion and design. He'd watch videos of Lanvin's fashion shows online, and he remembers "experiencing real feelings of awe and emotion at the collections presented." He visited fashion exhibitions, and was known to wear feather bow-ties and carry incredibly elegant luggage around campus.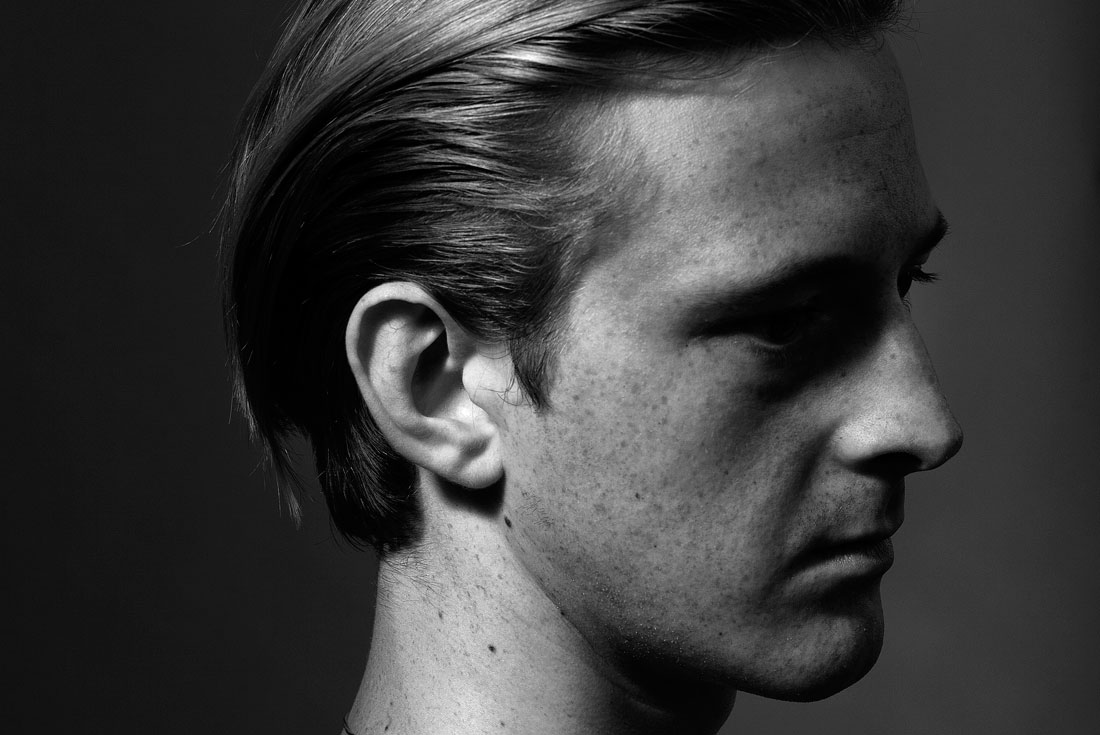 Art and fashion aside, Cassius says he and Kanye also had similar goals. "The career I've always been interested in is some sort of curation. And that can be, ya know, at a museum or that could be an editor at a magazine curating images, stories, and models," he explains. "And, in some ways, that's what Kanye does, too. He's a curator of different musicians that he has featured on his tracks. He's a curator of old music samples that he'll reintroduce in a song. He's a curator in the wide range of visual artists that he works with. He's the one who makes it possible to say the names George Condo and Vanessa Beecroft in the same sentence."
As a junior creative consultant, Cassius offered Kanye his knowledge, and time to look at images and understand their historical context—time that the rapper didn't always have. "Kanye is the type of person who needs more than 24 hours in a day," says Cassius. He researched hundreds and thousands of artworks, designers, and images and proposed them to Virgil Abloh, Kanye's creative director and now designer of his own fashion label, Off-White. Once Virgil gave them the okay, Cassius would present them to Kanye. Whatever Kanye approved was used as references for T-shirts, stage designs, album covers, and music videos. "I just became a point of reference for him," says Cassius.
Cassius based his research on Kanye's taste—baroque paintings, neoclassical architecture, ancient Greco-Roman sculptures, marble, Egyptian pharaohs, crests, Walt Disney, Takashi Murakami, and Versailles—and his own. He recalls submitting M/M (PARIS) after he came across the design company's work in fashion rebranding and with Dutch fashion photography duo Inez van Lamsweerde and Vinoodh Matadin. (M/M (PARIS) wound up designing the album packaging for My Beautiful Dark Twisted Fantasy.) He also remembers looking at plenty of photos of clouds to be used as references for Kanye's Runaway full-length film, and, near the end of his tenure, looking into an opera sample that the rapper was interested in using in Watch the Throne. Once, he and Kanye visited Versailles in France to look for inspiration. "It was amazing to interact with him in that space," he says.
Occasionally, Cassius also served as a stylist. He took inventory of all the trunks, pulled clothes for Kanye to wear, and brainstormed the aesthetic or inspiration for Kanye's outfit for award shows or events.
"I've always tried to be working with art," says Cassius, "and in this case it was interesting to see how art or images comprise a very important part of the total package of an album. It's not just auditory. It's not just the song. It's also the images that accompany them."
"The thing is, someone writes something like that and suddenly I'm a 19-year-old boy figuring out who I am, and that's in the newspaper."
For three months, Cassius was part of Kanye's all-star team of collaborators, who by the rapper's standards were the best at what they did. "Kanye definitely wanted to reach out and get everyone's opinion and find good advice, critique, inspiration, and influence from a lot of people. But people with training in their field and some sort of special point of view," he says. "He basically needs to work with other Kanyes. He needs to work with people who are as committed to understanding their field, to excelling at it, to producing things, and to sharing them with other people. It goes to a major theme he has, which ultimately is he really just wants to make the world a more beautiful, a better, more interesting place through art."
If you ask Cassius now what it was like working for Kanye, his answer is forthright: "It was where I learned and developed my imagination, my aesthetic, my work ethic, and my ability to respect a team that produces such great things." But he'll admit it wasn't always easy.
***
In September 2010, several publications and blogs began writing stories about an unknown 19-year-old who dropped out of Yale to work for Kanye. IvyGate, a blog dedicated to the happenings at Ivy League schools, published a story about Cassius with the headline "Kanye's New Stylist, Life Coach, and BFF is a Yale Sophomore." In the piece, Alex Klein writes that Kanye "asks the Yale sophomore to drop out of Yale and become a part of his inner posse, traveling around with him for the rest of the year, helping him through his life's lowpoint" and that "Cassius has not returned from summer break."
Gawker, which aggregated IvyGate's story, published a similar piece. The writer, Richard Lawson, points out that Cassius "hasn't returned to campus yet this year," and that "he won't go back to school."
To this day, Cassius, who brings this up several times throughout our conversations, is piqued by the label. "It was the most preposterous thing," he says flatly. "The irony was I was sitting and slaving away in a library."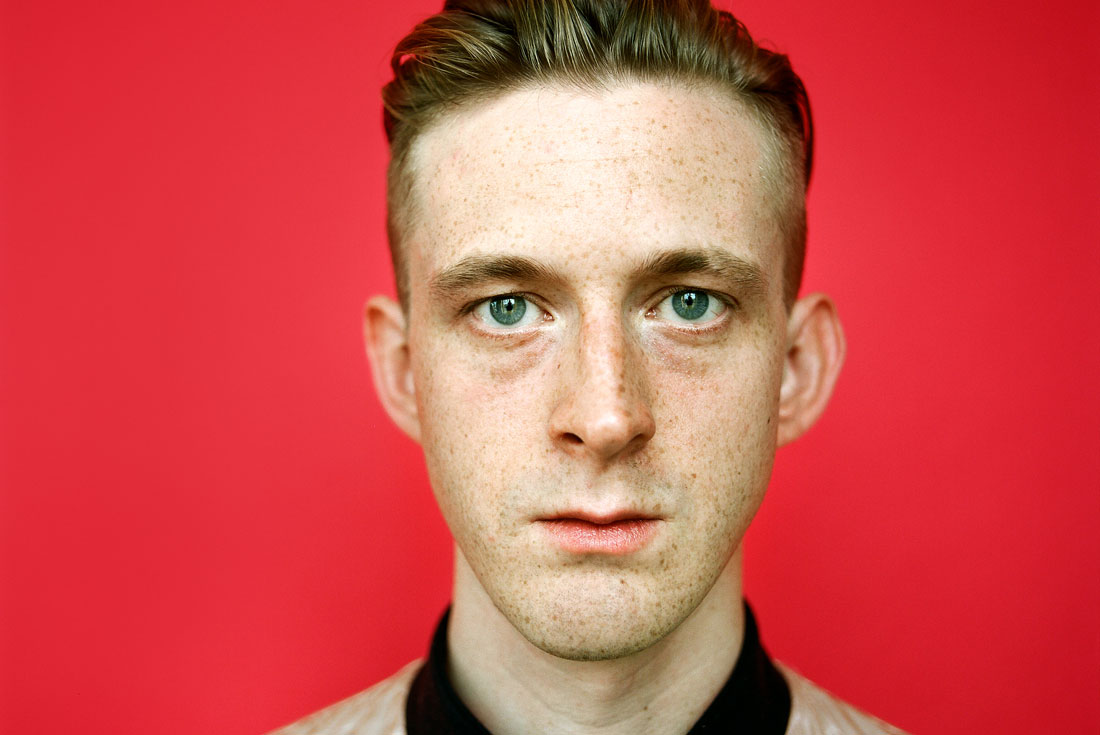 Later, stories of an alleged romantic relationship with Kanye were published. MediaTakeOut ran a story with the headline: "OUT???? Kanye West Has A Very INTIMATE Friendship...With A 20 Year Old BOY!!!" The website claimed to have "some BLOCKBUSTER NEWS about Kanye West" and that IvyGate "has discovered some CRAZY details about the new man in Kanye West's life—his...errr STYLIST and LIFE COACH!!!" Vice also published a story with the more direct headline "Did Kanye West Fuck Cassius Clay." (That article has since been taken down.) Cassius refutes all of this. "The thing is, someone writes something like that and suddenly I'm a 19-year-old boy figuring out who I am, and that's in the newspaper."
Then in January 2014,Daily Mail wrote that Cassius was Kim Kardashian's "booty tailor" who was being paid £3,000 a day to alter her jeans. Cassius first addressed the rumor that same month, tweeting a quote from the story to indicate the absurdity of it all. "I've never met Kim Kardashian," he says today.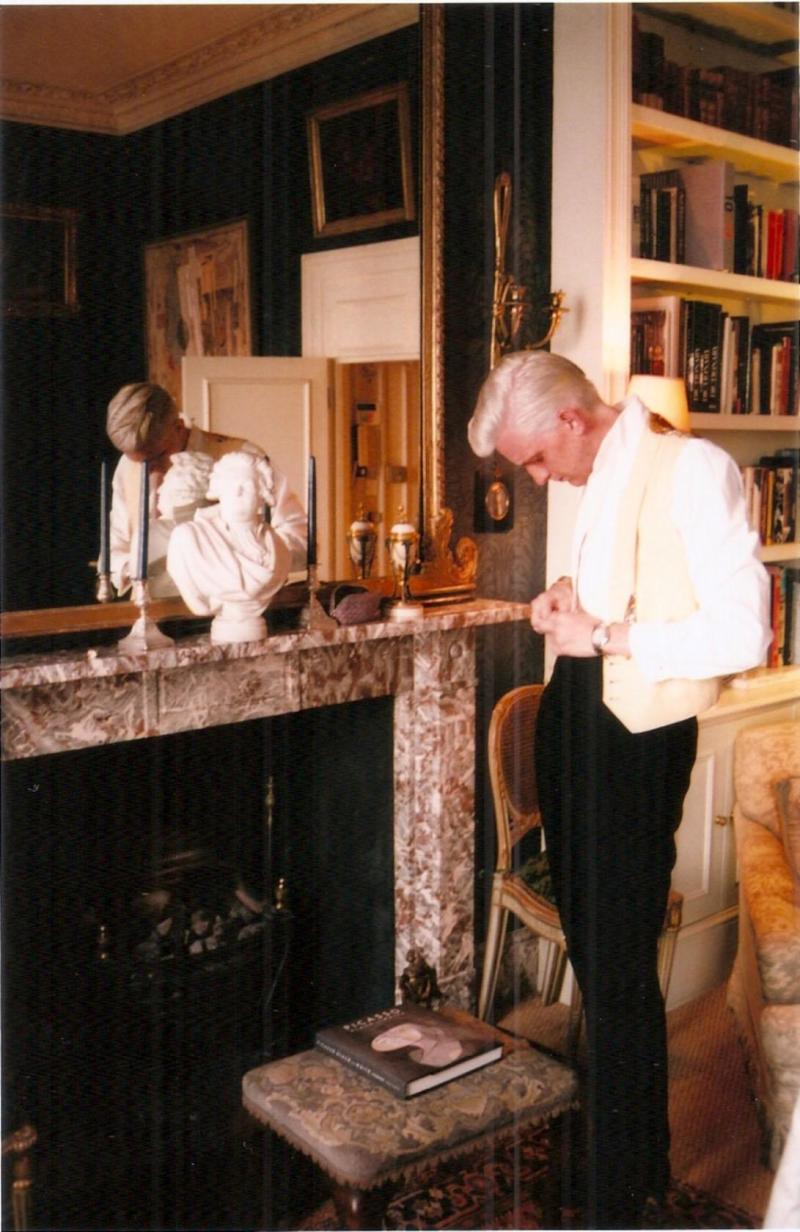 The media wanted a piece of him, but he wanted none of the attention. "I think there was just a kind of readiness to drum up titillating stories about me," he adds. "I was 19 years old, never asked to be put in the spotlight, and truthfully, you know, I'm not Kanye West. I'm not a public figure. I was just a sort of private, really young person trying to do a job."
He was contacted for interviews and was even offered a TV show that was about, as Cassius describes it, "the spoiled kid with this weird, bizarre job." But he turned all of it down. "I found it quite foreign to my goals of working in a serious way and producing a serious analysis."
When he returned to Yale at the end of 2010, Cassius admits there were difficult social adjustments. "I did feel alienated at times and I think part of that was due to the, um, I mean frankly, the quite venomous coverage that I think it had initially." He backtracks a little: "Maybe venomous is the wrong word, but there was a kind of meanness to it."
Jack Dickey, Cassius' high school roommate and one of his closest friends, says that Cassius didn't work for Kanye for the opportunity to hobnob with celebrities. "Cassius is the kind of person who really likes academics, and he took this job because it was a chance to do something he would probably not get to do again, especially since that phase of Kanye was a really cool phase. But he wasn't using it as a stepping stone to anything. I think he was just like, 'Well, I'll do this and then go back to school when I'm done.'" But, he adds, Cassius wasn't as enamored of Yale when he returned. "When you're some sort of a campus celebrity, and not just a campus celebrity but someone who people are making a lot of assumption about who you are and what your motivations for taking the job are, of course you'd feel weird coming back to a place like that."
"Ultimately, I think I made the right decision. But, yeah, of course I wonder."
Nicolas Mora, one of Cassius' college friends, says students either wanted to be Cassius' friend or abhorred him for taking time off school to work for Kanye. "Some were envious, some were confused," he says. "It's not common for a student of art history at Yale to take a year off to go work for one of the biggest stars in the world." He doesn't think Cassius has changed but the negative attention certainly had an effect on him. "In the way he would talk about it, I think he was definitely hurt. He was hurt for sure by the way some people at school reacted to his decision to go and to come back."
Cassius isn't like the 19-year-old who once worked for Kanye. He's six years older. He lives in an art deco-style flat with butterfly taxidermies as decoration in London. He's finishing his PhD in History of Art at the University of Cambridge, and spends most of his time in libraries. He hasn't spoken to Kanye in years.
His focus now is on balancing his academic work with interests in art and fashion. When he's not working tirelessly on his PhD, he contributes to Suitcase and Near East magazine and assists friends who are stylists.
When I ask why he stopped working for Kanye, he'll only point to his education. He says he'd earned enough credits to accelerate by a semester and graduate with his class. "It just sort of seemed like a good moment for me to return… It felt like a kind of natural end to one chapter, and I genuinely felt like I had learned a lot." He insists the negative attention from the media, the rumors, or the alienation from classmates were non-factors in his decision. "I think by December those stories had already receded into memory," he says. "Public attention shifts quickly and I wasn't courting it."
But does Cassius ever regret his decision? "I think about things in the abstract enough to have thought about that decision to go back. Maybe I should have stuck it out. Maybe I should have tried to run into fashion with the real kind of career opportunities that it opened up because in some ways, as valuable as a Yale and Cambridge education is, it's not necessary to a lot of careers in fashion. There's lots of talented people working in fashion without those degrees."
"Ultimately, I think I made the right decision. But, yeah, of course I wonder."