Can't be bothered to go to your local tailor to get your jeans hemmed? Well, lazy boyz rejoice, because there's now a service that will make your life easier. 
Air Tailor, founded by Joshua Brueckner in May 2015, is a text-based tailor for clothing alterations and repairs that launched today. The startup offers a wide range of services, from the basics—taking in shirts, replacing zippers, tapering pants—to more specific requests, like shirt collar reshaping and adding pockets to T-shirts. They can also fix watches and footwear. 
Brueckner tells Complex that he decided to start Art Tailor after finding success with a necktie alteration company he founded back in 2012. "I was looking for ways to expand our service, which he led to the realization that the alteration industry does not have any strong leaders," he says. "My team and I set out to make clothing alterations and repairs easier and more accessible building on the same systems we already had in place."
To access Air Tailor's services, all you have to do is sign up at airtailor.com. All of the communication will be done via text message. You can have your garment picked up if you're in New York, Monday through Sunday, between 11 a.m. and 6 p.m. If you're based elsewhere, a pre-paid shipping label will be emailed so you can mail the item of clothing to Air Tailor. All services are currently done in-house at the company's tailoring facility in Brooklyn, and will be completed within five days.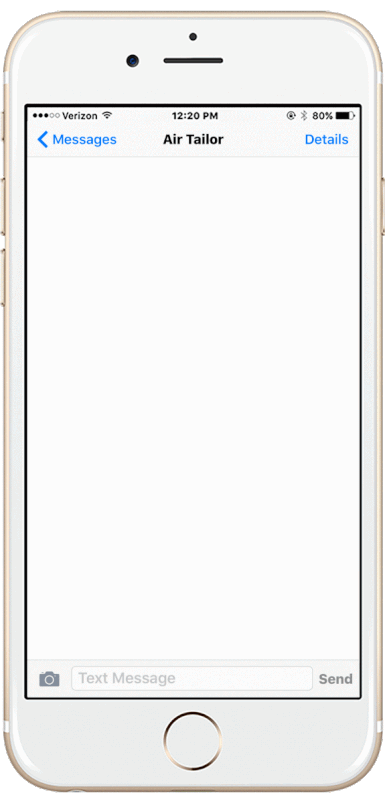 Thank god for technology.