On the heels of his runaway hit "What Do You Mean", Justin Bieber dropped his latest single "Sorry". Much like his other single, he premiered the track with a video that didn't focus on himself. But if Bieber's not starring in his new video, then who is?
The all-girl ReQuest dance crew, and The Royal Family dance crew.
Their reception in the new Bieber video has been overwhelmingly positive, but who are these dancers, and why did Bieber make them the stars of his new music video?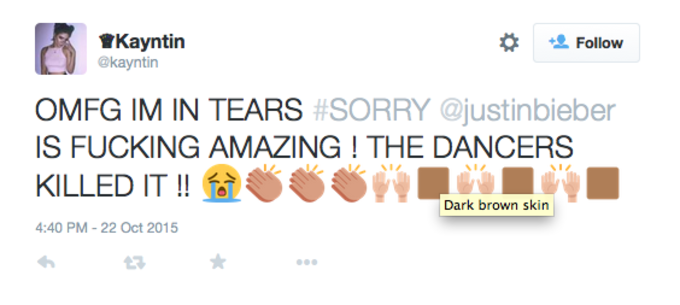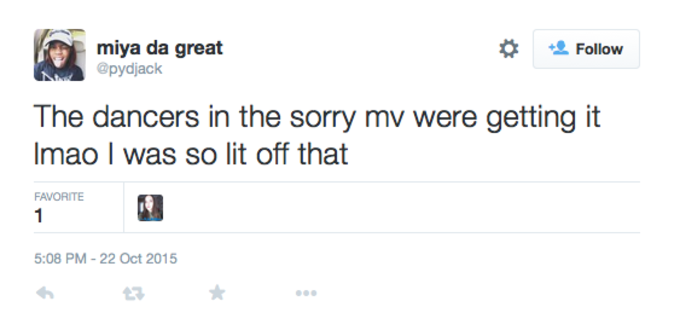 Both crews hail from The Palace Dance Studio in Penrose, New Zealand, lead by choreographer Parris Goebel. Starting her studio in 2009, the studio houses seven dance crews total, which—when combined and dancing together—form the Voltron-like Royal Family Mega Crew​. Studio students can take classes and audition for spots in one of the performance/competition groups—beginning with the Bubblegum crew and topping off with The Royal Family.
While you may be unfamiliar with these down-under dance crews, they've been making their mark on the hip-hop dance scene pretty much from the jump. Starting in 2009, the studio's ReQuest group competed at the World Hip Hop Dance Championships in Las Vegas, placing first in the "Varsity Crews" division. In 2010, they placed first at the World Supremacy Battlegrounds event—topping America's Best Dance Crew winners Poreotics.
By 2011, ReQuest made a major cross onto U.S. shores, with several television appearances. The crew's first was a stint on season six of America's Best Dance Crew. 2012 saw studio head and group leader Parris Goebel hired as the choreographer for Jennifer Lopez's "Dance Again World Tour." Members of the Palace Dance Studio joined J-Lo on-stage as she performed during the season 11 finale of American Idol. During season 15 of Dancing with the Stars, Goebel and several members of ReQuest and The Royal Family dance crew were showcased on the program.
This isn't the first music video that ReQuest and Goebel have worked on either. The crew was showcased in Vince Harder's "I Want This Forever" music video. Goebel has also lent her talents to Nicki Minaj, Beyoncé, and Janet Jackson.
While you may not be familiar with this New Zealand-based dance studio and the crews that have spawned out of it; chances are you're familiar with the studio's work whether you realize it or not.
Check out a profile of Parris Goebel and the Palace Dance Studio here.