Even H&M is not immune to the power of Kanye West. While the global retailer has made its name off "reinterpreting" the most coveted designer pieces, it recently saw a wave of interest after it released a pullover sweater that aped the baggy Haider Ackermann crewneck that Kanye West has been seen wearing...pretty much everywhere. This time, H&M has cashed in on the label of Kanye West cohort Jerry Lorenzo, dropping a pair of twill pants that are clearly inspired by Lorenzo's Fear of God label.
Comparing the H&M version with the Fear of God version is easy enough: both are solid black, with zipped cuffs and thin drawstring waistband. While the details are certainly more luxe on the FoG rendition—suede drawstrings and silver RiRi zippers to be precise—there's no doubt that H&M has done a solid job recreating the piece at a price most of us can afford. The similarities weren't lost on the members of infamous forum KanyeToThe, who has created an entire thread about H&M's Fear of God-inspired pants. Naturally, the masses supplied a bevy of "fit pics" and—good news—the reviews are generally positive.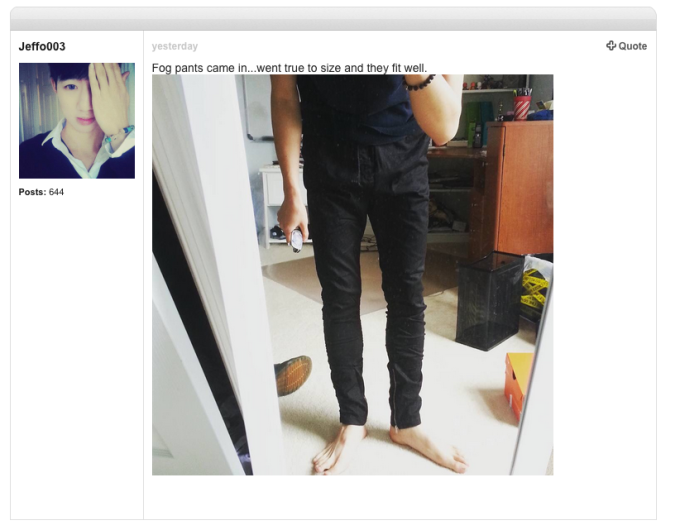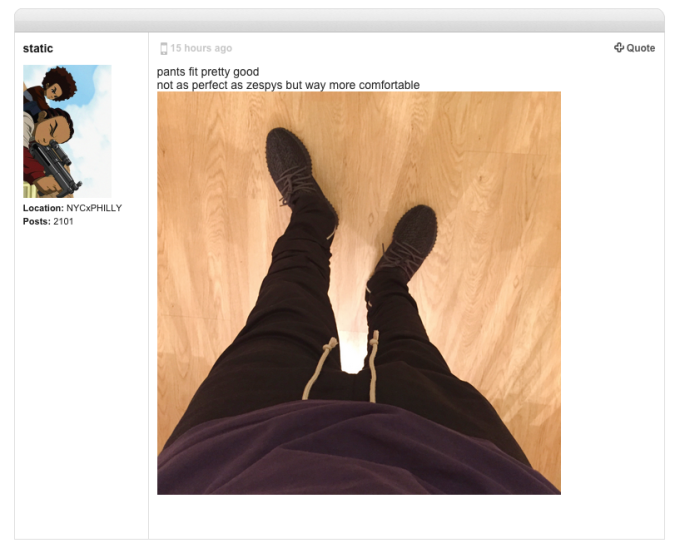 For those looking to buy, the sizing information seems to be pretty spread out, but if you're looking to have the relaxed fit that we've seen on both the H&M fit model and Kanye West himself, you should probably size up. As seen above, these pants do have a naturally slim fit. Needless to say, with Fear of God's version selling at $700 (not to mention sold out), H&M's $30 version is nothing short of a steal.
Head over to H&M to cop a pair of its "Twill Pants" before they sell out.